Silver Lining
Sandi Toksvig
English Touring Theatre and Rose Theatre Kingston Production
Rose Theatre, Kingston
–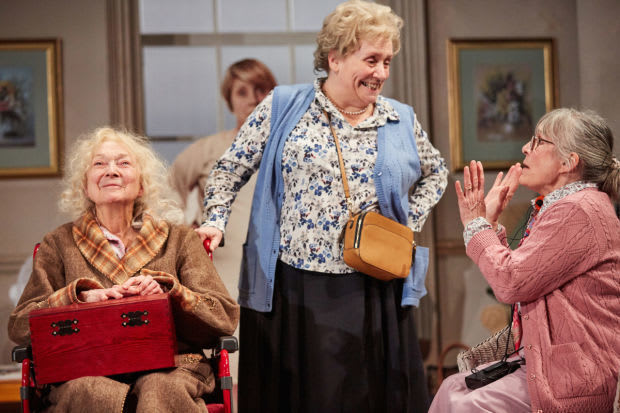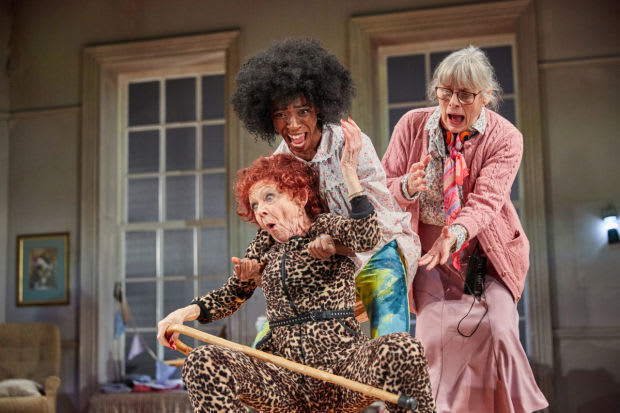 Perhaps best known for her many years delighting Radio 4 audiences as host of The News Quiz, Toksvig is one of those ladies who seem adept at everything. Comic, successful and brave enough to speak out about women's rights and sexual orientaton, the theatre was bustling with excited audience keen to watch Toksvig's latest project.
Silver Lining showcases talent in the older ages and wants to act as a voice for the hundreds of ignored women past their prime.
Five women are trapped in a nursing home in Gravesend whilst terrible storms flood the surrounding areas. Stranded on the first floor without a coach in sight, it's clear no-ones coming back to rescue them. The only person aware they've been left is a young agency temp on her first day that can't swim and is clearly out of her depth.
The story presented has laudable aims: a desire to make a compelling comedy about a group of people underrepresented in society. Unfortunately, all the older talent on stage may be regretting Toksvig's kind gesture—the writing offers little worth postponing retirement for.
Toksvig has penned plenty of witty lines, but director Rebecca Gatward seems to shun speed or comic timing. The dialogue feels stilted and the first half spends far too long setting up the situation, with little insight into the individual characters.
There are plenty of laughs for the funny one-liners, but there is little rhythm for the characters and when we finally do get back-story after the interval it is presented formulaically as a collection of character monologues. Keziah Joseph (playing young temp Hope Daley) obviously is aware of the lack of energy but her overcharged performance puts teeth on edge.
Silver Lining proves there is plenty of talented silver haired actresses, but this is not the play to showcase them.
Reviewer: Louise Lewis