Sinders—The adult panto
James Chalmers
Guildford Fringe
The Star Inn
–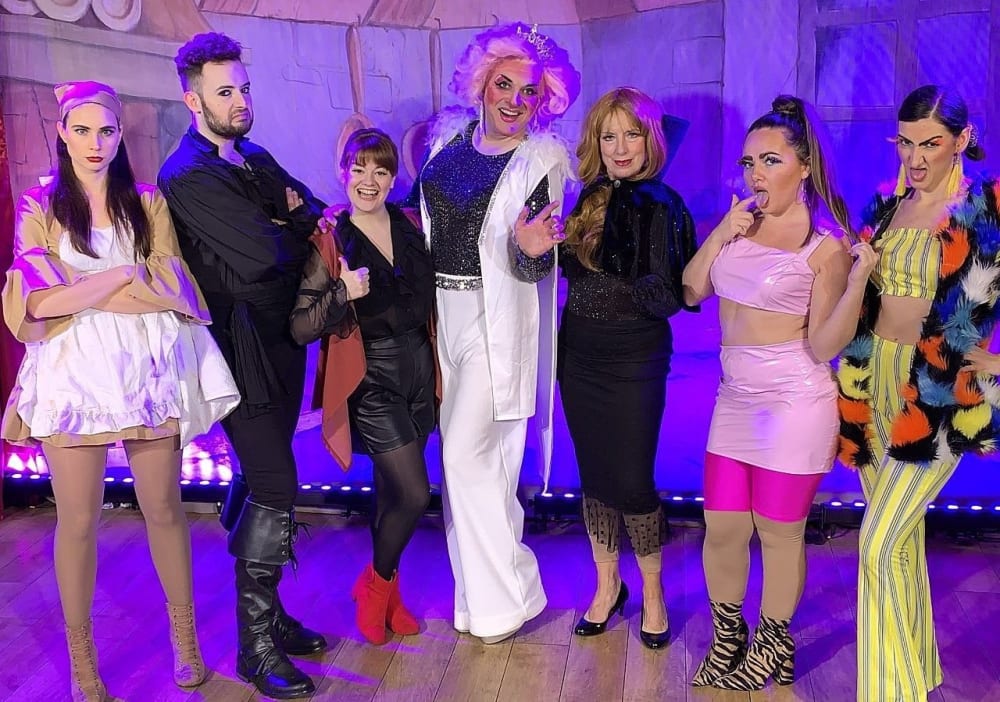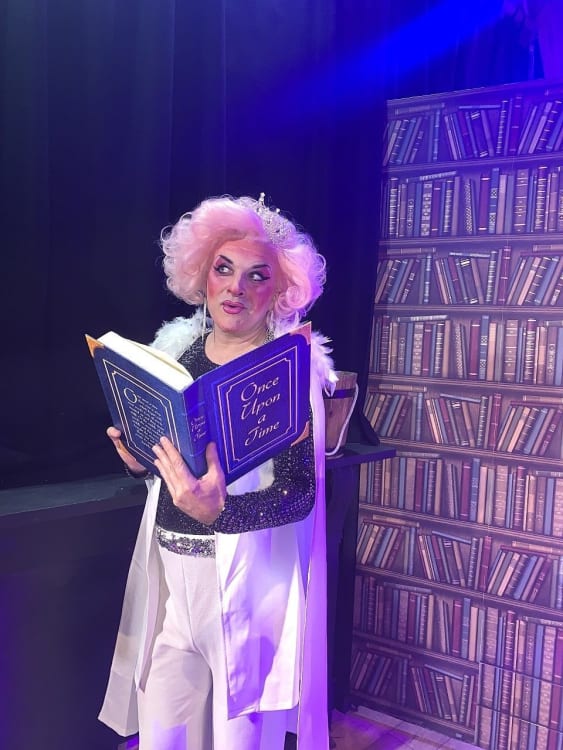 Now firmly established on the local theatrical scene, the Guildford adult panto is back for 2019 with an all-singing, all-dancing, innuendo-laden show.
Set at Hardon Hall, poor Sinders is tormented by her stepsisters Vagazzle and Clunge and goaded by her evil stepmother Viagra. She's not even that fond of her best friend Bollocks who not-so-secretly fancies her.
Will she make it to the ball? Will she fall for Prince Charmless and his chat-up lines? Will there be a magical transformation scene? Yes and no—it's adult panto so expect some surprises!
The exuberant cast bounce their way through the material with quick-fire jokes and plenty of naughtiness. From the downright crude to the classic "Air, hair lair", there's something for everyone whether you laugh out loud, cringe or simply groan.
With reworded songs including "On My Own", "Footloose" and a version of "Let it Go" that brought the house down, there are plenty of pop and musical theatre numbers that showcase the vocal talents of the cast. There's even a well-placed Hamilton homage that got a giggle from those who anticipated the song from the first few bars.
Fringe productions aren't necessarily known for their glamour but this is Guildford Fringe's most flashy panto yet with full backdrop, moving lights and outlandish costumes. The small stage is transformed and the audience are in the safe hands of experienced performers, most of whom are now familiar adult panto faces.
With an innocent face but vivid imagination, Macey Cherrett is an ideal Sinders, somehow managing to remain ladylike amongst the choreographed chaos. Her stepsisters Vagazzle (Kay Victoria Hindmarsh) and Clunge (Elle Banstead-Salim) are as rude and crude as you could hope for with excellent comic delivery and great chemistry. Playing their Mother Viagra, Hilary Harwood channels Cruella de Vil whilst Matt Sparkes as Prince Charmless milks the best political jokes with a real twinkle.
Fringe favourites Ian Renshaw (Dame) and Rebecca Withers (Bollocks) are clearly having a ball playing for all the best laughs but with some knowing asides too.
With a well-judged level of audience interaction, a plot that stays reasonably true to the traditional and a talented cast giving it their all, Guildford Fringe is serving up another filthy festive treat.
Reviewer: Amy Yorston