Singin' in the Rain
Book by Betty Comden and Adolph Green, songs by Nacio Herb Brown and Arthur Freed
Chichester Festival Theatre
Sunderland Empire
–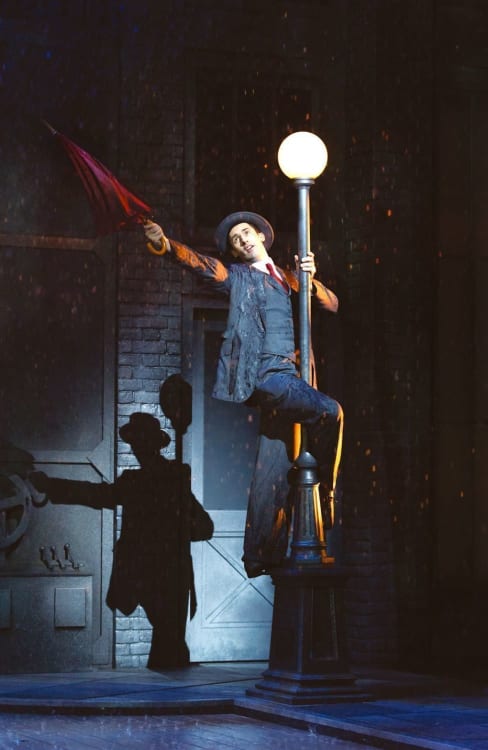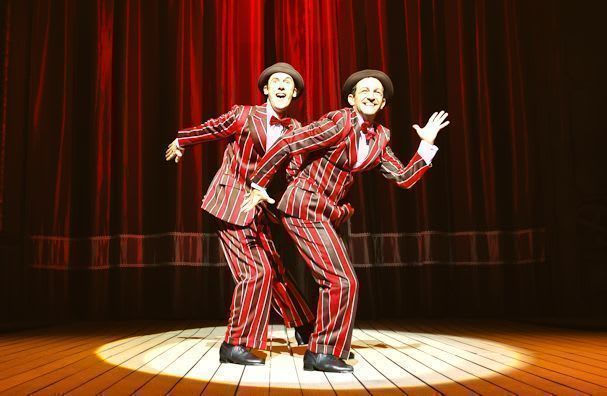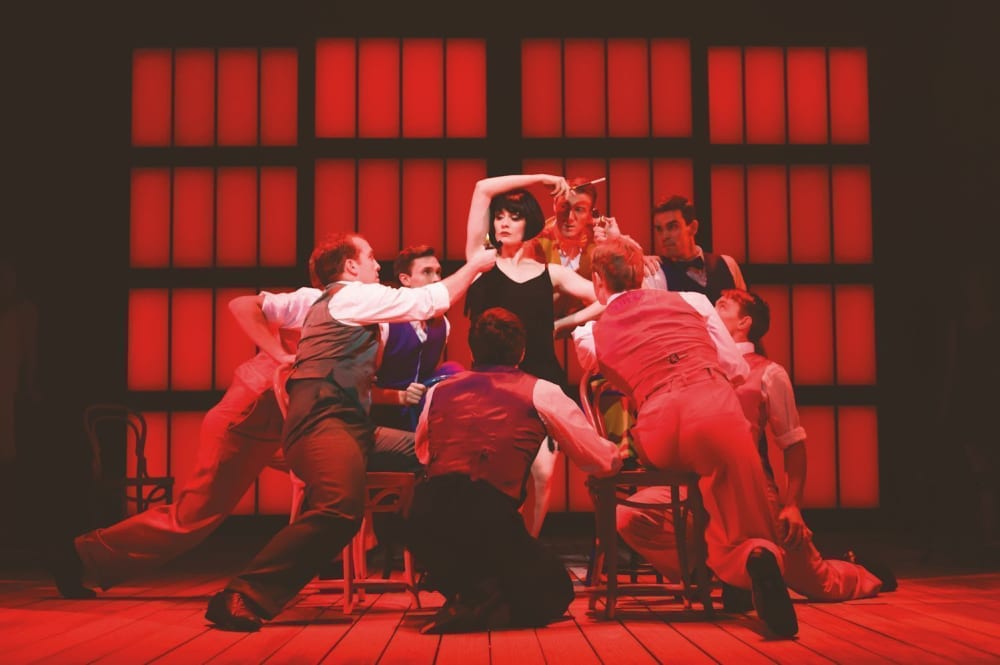 They don't write them like this any more!
Singin' in the Rain is the ultimate escapist musical. It's got everything: song and dance (of course), comedy (and lots of it), romance, a (not too bad) baddie who gets her come-uppance in the end and that much sought after but rarely achieved feel-good factor. The 1952 movie has remained a firm favourite in the ensuing 62 years and certain images, mainly but not entirely from the eponymous number, have achieved iconic status.
That's partially, of course, because of the three leads, Gene Kelly, Debbie Reynolds and Donald O'Connor, along with a stunning appearance by Cyd Charisse, and partially because it's a quintessentially American showbiz piece, so for a British regional theatre to put on a stage version might well smack of hubris.
But Jonathan Church's production for Chichester works superbly, ticking every box. One of the reasons for this is, as I have said frequently in reviews, the strength in depth of our "triple threat" performers (that's also a reference to a brief but very funny joke in the production), which was proved again in the performance I saw when understudy Matthew Malthouse took over the role of Don Lockwood from the injured James Leece. He was as confident and comfortable in the role as if he'd been playing it for months. Equally impressive was Amy Ellen Richardson as Kathy Selden (the Debbie Reynolds part), both of them fitting in seemlessly alongside much more experienced performers, such as Faye Tozer (Lina Lamont) and Maxwell Caufield (R F Simpson).
But for me the star of the show was Stephane Anelli, who played Cosmo Brown, the part created by Donald O'Connor. It's a character comedy role, of course, and so offers more chance to stand out, but Anelli, like O'Connor before him, grabs it with both hands, hands in which he also held the audience at every appearance!
Special mention, too, for Jenny Legg who took on Cyd Charisse in the ballet sequence of "Gotta Sing! Gotta Dance!" and more than held her own.
You don't have to know the film to enjoy this production but if you do, you'll get even more enjoyment from it, for there are numerous little references which raise a smile or even an outright laugh. There was one in the "Make 'em laugh" sequence which had me roaring.
The choreography—by Andrew Wright—is not a recreation of Gene Kelly's but rather a tribute to it and is a delight from beginning to end. Kudos, then, to Jonathan Church for daring to take on a 20th century musical film classic and winning!
The audience loved it—and loved everyone on stage, to the extent that the two stage hands, in their 20s costumes, who spent the entire interval swabbing dry the stage after the first half closer—"Singin' in the Rain" itself—got their own round of applause as they departed.
Reviewer: Peter Lathan