Singin' in the Rain
Screenplay by Betty Comden and Adolph Green, songs by Nacio Herb Brown and Arthur Freed
Ovation
Upstairs at the Gatehouse
–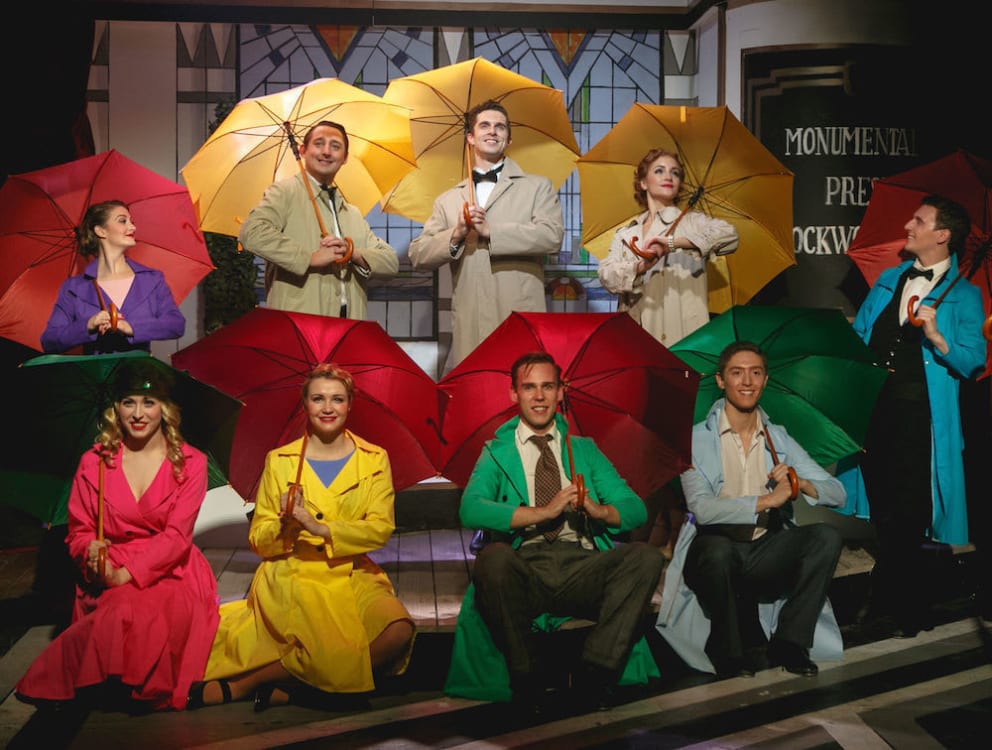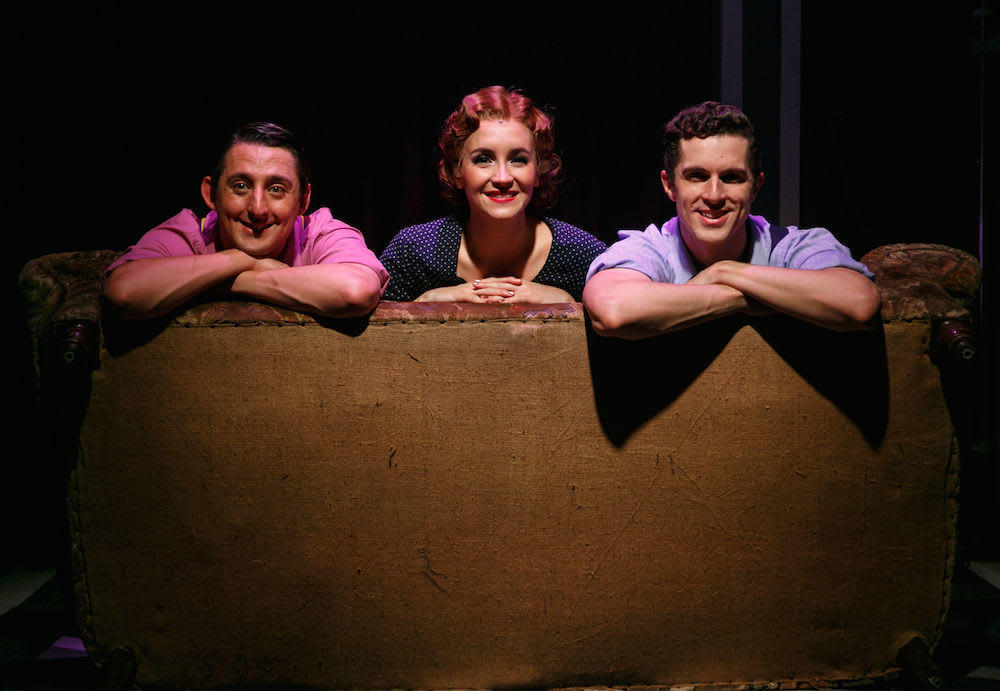 Ovation has done it again. You no longer have to go to the West End for a first rate musical.
Small theatres such as the Menier Chocolate Factory, Southwark Playhouse, the Union and Highgate's Upstairs at the Gatehouse are among the many venues where you can now discover exciting music theatre.
House company Ovation at this north London theatre has established an excellent track record with shows from Into the Woods to High Society, Buddy to The Wiz. Their seasonal treat this Christmas is the Hollywood romance that originally starred Gene Kelly and Debbie Reynolds, which is set when talkies were just beginning.
Simon Adkins is the silent movie star Don Lockwood, Thea Jo Wolfe his vocally-challenged blonde bitch co-star Lina Lamont and Frankie Jenna is Kathy Selden, the wannabe actress for whom he falls and whose voice saves Monumental Pictures' first talkie musical from disaster, and Paul Harwood his former vaudeville buddy Cosmo.
It's a strong lead team to sing, tap and act their way through Comden and Green's bright comedy matched by a company without a weak link.
Ingenious staging by director John Plews and his designer Sarah June Mills in traverse makes it a very close-up, intimate performance and keeps it fast-moving from the moment that Plews himself unrolls a red carpet for the show's film première opening.
It's a production that comes complete with real rain and captures those key moments from the movie in Chris Whittaker's demanding new choreography which quotes some of the original steps. These dancers present it with energy and a precision that is absolutely vital in such proximity and that all adds to the excitement.
Adkins's delightful, twinkle-toed Lockwood is a romantic hero who becomes more likeable every minute, Jenna's marcel-waved Kathy has an apple-cheeked, open innocence without any mawkish sentimentality and Harwood's Cosmo is brilliantly funny, his "Make 'Em Laugh" a comic triumph.
Wolfe's makes pin-brain Lina so awful you almost feel sorry for her until she turns into a control freak; it is entirely in character that even her camiknickers are covered in glittering rhinestones (and that's also an indication of how well-dressed this show is).
With Samuel Haughton as movie mogul Dexter, Nick Barclay as film director Simpson and Emily Wigley as gossip writer Dora and a supporting cast that create clear characterisations, this really is a treat.
It doesn't matter that you probably know what's coming, it is still inordinately funny in its situations with some super slapstick, top-rate tapping and some honeysweet Hollywood romance.
Reviewer: Howard Loxton