Single Spies
Alan Bennett
Rose Productions
Rose Theatre
–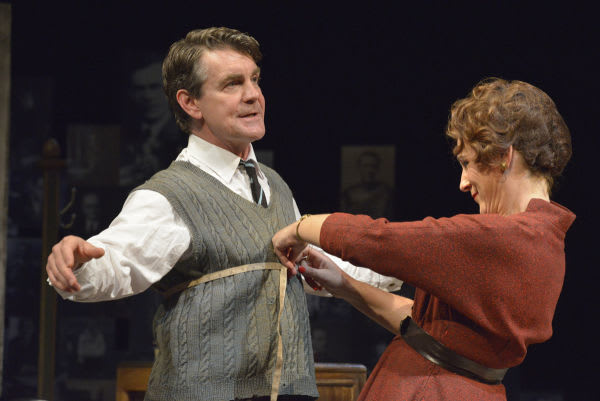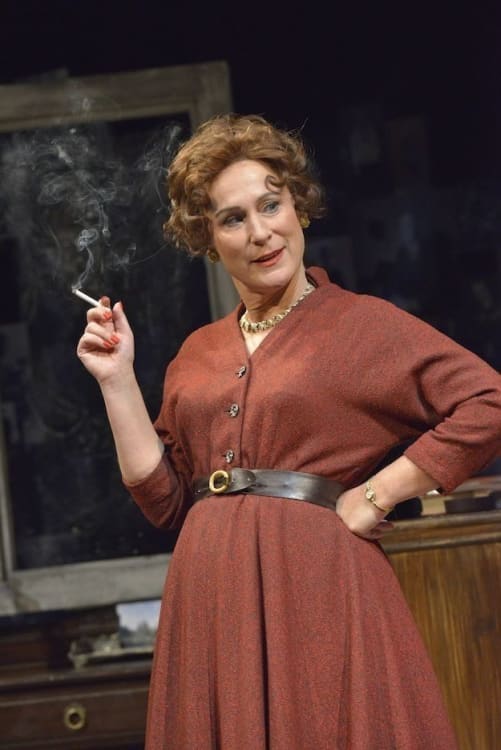 A master of lacing lines with both layers of meaning and bitter humour, Bennett's signature style shines in these two one-act plays.
An Englishman Abroad is set in 1958 in the Moscow flat of exiled English spy Guy Burgess, whilst A Question of Attribution takes place in 1960s London where Sir Anthony Blunt's past is beginning to catch up with him.
Much about the plays is contrasting; the tone, the setting, the pace, but the overall themes of self-representation, function and questions of Englishness permeate both.
"You see I can say I love London. I can say I love England. But I can't say I love my country. I don't know what that means."
In An Englishman Abroad, we witness the meeting of Australian actress Coral Browne (Helen Schlesinger) and the charmingly dangerous Guy Burgess (Alexander Hanson). Although he sleeps through most of her production, he invites her back to his flat asking her to bring a tape measure.
This odd introduction sets the encounter off to a comedic but uneasy start. What follows is a scene in which Browne moves from dry one-liners about his situation through to a mix of anger, pity and amusement. Both Schlesinger and Hanson make the most of the awkward silences but also capture the wit of the text with their quick-fire banter.
Does Burgess feel any remorse, is he happy in Russia, and was the action worth the exile? Neither the audience or Browne knows by the end of the piece, but his Englishness cannot be mistaken or removed from his character. Referencing his suits, posture and accent, he points out that by conforming to being all things English, and yet being openly Marxist, his spy mask wasn't a mask at all. "Guy couldn't be a spy, he goes to my tailor."
The piece says much about the English character; the vignettes in each clothes shop are neatly played, and Burgess's decision to remain An Englishman Abroad, rather than to assimilate into Soviet life, is telling.
With action taking place at both the Courtauld Institute and Buckingham Palace, A Question of Attribution is a good deal more colourful but no less chilling. This piece centres upon Sir Anthony Blunt who, despite his political past, has continued to rise through the ranks of society with utmost respectability. He has been granted immunity by the English 'powers that be' but in return is assisting the police by identifying old photos of suspected traitors.
Given that Blunt is an art historian, the arguments around what constitutes a fake and the context in which to assess it are eloquently expressed but delivered with a punch.
As Blunt, Michael Pennington captures the passionate but often slightly vague quality of an academic whilst demonstrating a contrasting sharpness for some details. This delicate balance conveys a character that shouldn't be underestimated and yet also makes it hard to believe that he was an effective spy.
Schlesinger's Queen is relentlessly forceful but poised and polished to the point that she is almost slightly sinister. Aware of her function, she learns facts and debates about them with double meaning dripping from her lips. Pennington visibly winces at some of the lines and, as the scene plays out, his Blunt becomes more and more uneasy about the parallels being drawn.
Sarah Esdaile's direction, like the piece itself, is precise with humour lightly played upon, but not overdone, and darker points emphasised but brief.
Each of the pieces is a treat and the overarching, thought-provoking nature of both means that they compliment each other rather than fighting for attention.
However, whilst the narrative is perfectly clear, a little light research before viewing will enhance the experience as these are two fascinating and well documented individuals.
Reviewer: Amy Yorston