Sixteen
Helena Thompson
SPID (Specially Produced Innovatively Directed)
Kensal House
(2009)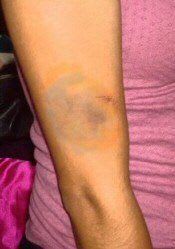 Kensal House, at the northern end of Ladbroke Grove, was built in 1937. Its architect, British modernist Maxwell-Fry who is known for iconic buildings from the Sun House in Hampstead to the public buildings of Chandigar, capital of the Punjab, was commissioned by the Gas Light and Coke Company to create a showcase building to show of the convenience of using gas on the site of an old gasworks. Intended to house people from the slums, it was designed as a community development with a crèche, laundry, canteen and social spaces as well as very modern, balconied apartments. Fry described it as an 'urban village' and its 68 apartments with their clean white lines, sweeping ramps and green landscaping gave air and space so missing in its residents' former homes.
Kensal House is now a Grade Two listed building but, as residents began to acquire their own television sets and washing machines, the social rooms fell into disuse and disrepair. That is until SPID theatre group came in aiming to revitalise them and the community spirit of Kensal House using theatre to regenerate neglected spaces. They not only create site specific performances but run a youth theatre, and activities that range from kung fu classes to a church service.
This new play, written by Thompson on attachment to the National Theatre Studio, is the third public site-specific show produced by SPID and its plot reflects the history of the space without directly drawing upon it. I had been expecting a promenade show around the estate but found myself at a much more closeted affair in the estate's community hall. It is not so much a promenade as a roll-around for the majority of the necessarily small audience are ensconced on wheeled sofas or large mattresses which are scooted around the space to new positions in blackouts between scenes. SPID have, I believe, indicated that they want to give audiences a 'fly-on-the-wall' experience, and this certainly achieves that for you are not, as in a Punchdrunk show for instance, immersed in the action, even though it happens around you , not least because of the gimmickiness of the experience. To match the evesdropping naturalism, performances are often at a conversational level and, with thick accents and deliberately streetwise slovenly articulation, this can make large chunks of the dialogue difficult to follow if you have been positioned distant from that particular action.
I am not therefore entirely sure whether deliberately only a limited amount of plot information is given or whether I just missed chunks of it! The story, however, centres on October, about to have her sixteenth birthday and planning to mark it with a party that will also celebrate the launch of a youth club for the neighbourhood right where we are - formerly derelict rooms that her father and his sister (or is the aunt a courtesy title and she has at some time been his partner?) had squatted in many years ago and where she has been brought up by her doting dad since her mother walked out on them when she was a baby.
Giving a child the name October immediately suggests the hippyish sort of commune of which they must have been part. Hoda Bentamer, trained by SPID and her making her professional debut, makes October an engaging youngster, still a child but feeling herself on the brink of womanhood, and with just a hint of that quirkiness that makes other people think her odd. Her father Mikey moved into the squat when he was straight from drama school but it doesn't sound as though he has ever got any work. Presumably he has had sixteen years on benefits, but he sees himself as a drama coach and has taken a thirteen-year-old neighbour and friend of October's that under his wing. Mark Frost's Mikey is a strong performance that lets us see the lost man underneath and his actory background allows him a strong vocal delivery - and he obviously went to drama school after the days when he would have been made to lose his Scottish accent. 'Aunt' Beth, another Scot whom Jean Marie Coffey makes entirely believable in her loyalty to Mikey and closeness to October, had wanted to be a top rank chef, but ended up the breadwinner as a dinner-lady.
What is difficult to accept is that they have been here for sixteen years, even though they have only just got council approval to make them official tenants. In the interval the audience is allowed a promenade element and can explore the performance space and adjoining rooms which are an extension of it, still occupied as though this is only very temporary accommodation and littered with scattered clothing. I can't see Aunt Beth letting them live like that even if Mikey would.
Something has been going on which has alienated the rest of the neighbourhood. Is it just because they are untidy squatters? Is the whole idea of a Youth Club a delusion? Who would come? Now a journalist turns up and starts to interview October. But she is not just a reporter - she is October's mother (Laurietta Essien). Quite why she has turned up is unclear. Had she come on some investigation without realising it involved her daughter? What has been going on?
Do people sniff something unhealthy about Mikey's relationship with thirteen-year-old Sonya, whom Childe Watkinson plays with a mixture of childish naivety and cockiness that make her look marked for disaster? Is he abusing October?. She has some unexplained heavy bruising and outsiders might view their closeness with suspicion in today's climate of paranoia about paedophilia. These tensions build up to the play's climax in a very dramatic manner but left me feeling that I wanted to know much more about these people, about what actually happened sixteen years ago.
Until 28th August 2009
Reviewer: Howard Loxton