Sizwe Banzi is Dead
Athol Fugard, John Kani, Winston Ntshona
Eclipse Theatre Company/Young Vic
Liverpool Playhouse Studio
–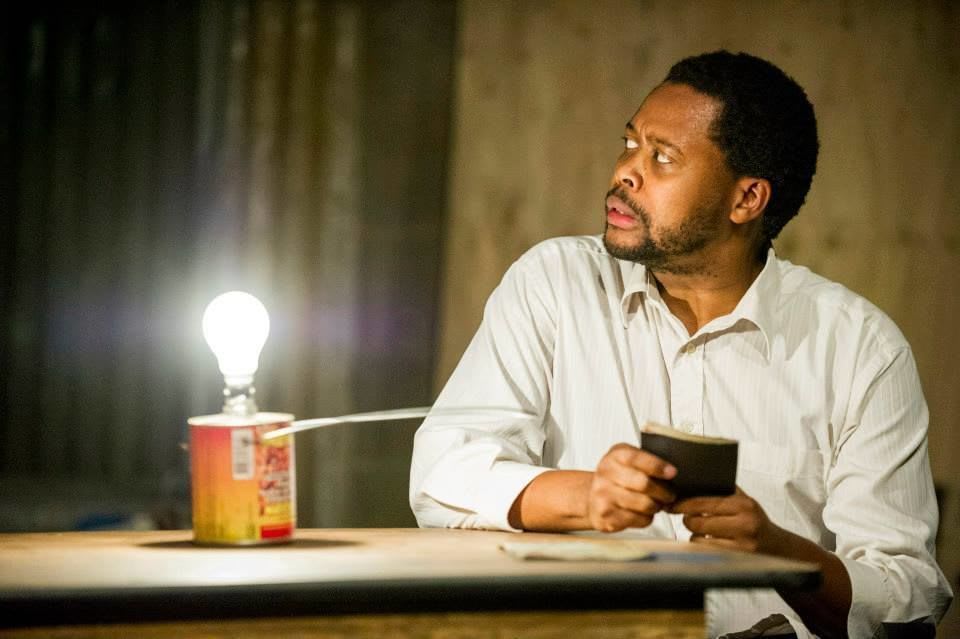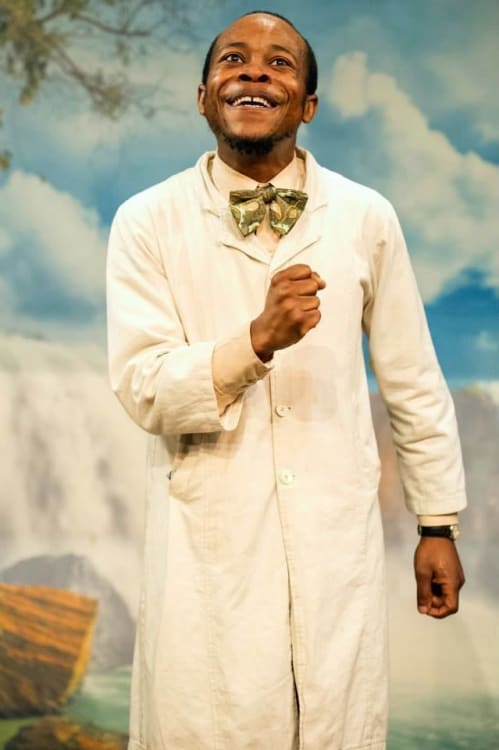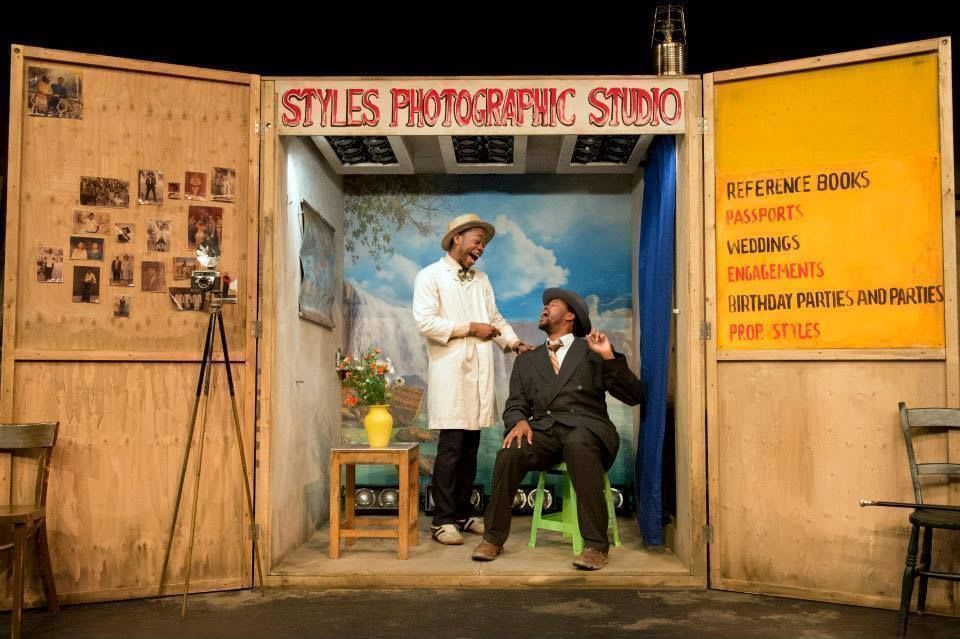 Port Elizabeth, South Africa, in the early 1970s. A nervous young man, Robert Zwelinzima, walks into a township photographic studio to have his photo taken to send home to his wife.
Around this simple action spins the story of injustice and racial oppression that was facilitated by the so-called Pass Laws in Apartheid South Africa.
Robert Zwelinzima, we soon discover, is really Sizwe Banzi; a shy, illiterate but essentially decent black South African with the wrong kind of stamp in his 'Reference Book'. Denied the right to work in Port Elizabeth, Sizwe has also exceeded his permission to stay here.
His situation is desperate until, after a night out drinking, he and his friend Buntu discover a body. The unfortunate deceased, Robert Zwelinzima, has a work record and the right to seek employment. What if, Buntu supposes, Robert Zwelinzima lives on and Sizwe Banzi dies in his place? Might not this "reborn" Robert get a job and be able to provide for Sizwe's widow and four children?
All it takes is a simple switching of photographs in the Reference Books, and the nerve to carry it off. But does Sizwe have the courage?
Although presented here without an interval, this is a play with two distinct halves; the first being a monologue in which Mr Styles, proud and winning proprietor of "Styles Photographic Studio" tells us his life story.
This opening section of the play lacks any obvious dramatic thrust, but is carried by sparkling text and charismatic acting. "Styles Photographic Studio" is no more than a dilapidated shack, flung together from wooden boards and sheets of corrugated iron.
No matter, from here Mr Styles deals not just in meticulously posed images, he sells dreams, helping his customers visualise how their lives might be, not just how they are. "Say 'Cheese'," he tells the twenty-seven-strong family group and we do. Mr Styles photographs the 'people who would be forgotten' were it not for the memories his images preserve.
As Styles, the marvelous Tonderai Munyevu (later also utterly convincing as Sizwe's ally, Buntu), gives a masterclass in how to grab and hold an audience throughout a lengthy monologue, inhabiting not only the likable photographer but also the array of characters—white, black, old, young, male, female—who populate his anecdotes. Then, in walks, Sizwe/Robert.
Sibusio Mamba needs a firmer hand from director Matthew Xia, in order to prevent the vulnerable Sizwe descending into caricature. Tonight's performance is so shot full of flailing arms and histrionics that the character's immensely potent 'I'm a man' speech is swallowed up in the general cacophony. There is the promise of something moving, but more stillness and restraint is required.
The set, constructed of wooden and corrugated iron panels, creates the sense of poverty and making the best of what is available, and "Styles Photographic Studio" is a little masterpiece of design by Hyemi Shin, opening up to reveal a box of dreams and hope created out of basic props and makeshift posters.
Along with "Master Harold"... and the Boys (also by Fugard) and the wonderful Woza Albert!(Percy Mtwa, Mbongeni Ngema, and Barney Simon) this is one of the seminal plays of resistance to the Apartheid regime. With the shadow of racism and right-wing extremism once again being cast across Europe, none of these pieces can be consigned to mere historical significance.
A couple of words of warning: take your "comfort break" before the show starts (this is a ninety-five minute performance without interval) and wear layers that can be removed (the studio can get uncomfortably hot if you're dressed for a cool summer evening).
Go. See it. You'll consider it £10 very well spent indeed.
Reviewer: Martin Thomasson