Skellig
Composer: Tod Machover; Librettist: David Almond
A Sage commission
The Sage, Gateshead
(2008)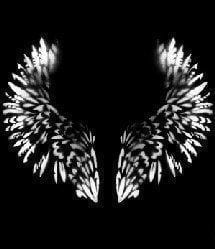 David Almond's 1998 novel Skellig (Whitbread Children's Book of the Year) is one of the ten most important children's books of the last 70 years – I can state this with certainty because it has a Carnegie Medal to prove it. In 2003 it was dramatised and directed on stage by Trevor Nunn and it has just been filmed for television. All this, and now an opera too. Under the circumstances, it seems superfluous to state that this story has clearly hit a nerve for contemporary readers, children and adults alike.
It's also a mite obvious, to anyone who has read or seen it, that part of the appeal of Skellig lies in the quality and nuance of its literacy. Characters – essentially a pretty "ordinary" family plus the assorted friends of the main protagonist, Michael – converse in an everyday tone while the text still manages to be suffused with the poetry of William Blake, especially his Songs of Innocence and Experience. The prose and poetry of life aren't presented as different modes, and this merging duality is also a defining factor in the title character. Skellig might be filthy old tramp or he might be an angel. He might be what we sink down to or what we are in the process of becoming (and if Darwinian ideas of evolution seem essentially antithetical to a Blakeian world suffused with potential spirituality, all I can say is that Almond's writing creates a place where their relationship is fruitful and optimistic.)
Translating this into an opera must have involved a balancing act between the immediately familiar idioms of domestic life and the permeating sense of wonder, of infinite possibility, that grows throughout the book without ever actually displacing the comforts of that which is close at hand and knowable. It was reassuring to know that Almond was writing his own libretto, but the defining musical structure provided by composer Tod Machover obviously sets the tone for this particular recension of the story. That Machover saw the musical landscape of the book as one of sounds which converse with or rebound from each other rather than arias or even tunes, immediately hits the right note. Music here can celebrate but it must not ever gloss over. The overtly "operatic" might risk containing the story rather than, as Machover does, encouraging it to spread its wings. His use of a Youth Chorus allows him to cover all the emotional bases of the narrative without overwhelming the conversational rhythms of many of the lines or diluting the sense of flickering strangeness that transforms the familiar into the unknown and the weird into the lyrical.
It's also a thoughtful way of retaining on stage a feeling of youth, present both in the sound and the stage presence of the chorus, as the principal roles must be cast visibly older than their counterparts on the page. Michael and his slightly precious, home-educated new friend Mina aren't quite defined as to age (12ish?) but the range of their vocal parts here requires trained adult voices (albeit, in the performances by both Matthew Long and Merrin Lazyan, notably fresh, youthful adult voices). Although most of the school scenes of the book are (understandably) cut here, Michael's friends Leakey (Adam Welsh) and Coot (Kyle McPhail) stand in well for the unthinking (not to say loutish) energy of youth in one of the opera's most exuberant scenes.
The "name" role and performer is obviously Omar Ebrahim's Skellig, a creation devoid of operatic glamour but here the heart of process of dramatic growth. As in the book, Skellig is a discovery made by Michael when the latter is coming to terms with unfamiliar surroundings (an unloved new home) and family heartache (a new baby sister who may not survive). In a filthy shed he finds a wreck of a human being, with nothing to recommend him but his willingness to receive (Chinese food from Michael, worms from visiting owls.) Skellig's very status is undetermined, but he thereby represents more possibilities than anyone readily defined by the familiar social world. Ebrahim (and the composer) allow Skellig to remain almost a chrysalis for the first half of the work, a bundle whose capacity even for self-identity only becomes apparent just as the action closes. The second half is his show, as his wings develop and (without ever diving into sentiment or sweetness) his power elevates him. Brilliantly, the opera ends not with Skellig but on a note both transcendent and domestic as Michael's family (led magnificently by Sophie Daneman as Mum) greet good news with an overwhelming pulse of joyous acclamation. Tears in the eyes for this one won't feel like operatic affectation.
Reviewer: Gail-Nina Anderson