Skin Tight
Gary Henderson
Southern Magpie Theatre
The Hope Theatre, Islington
–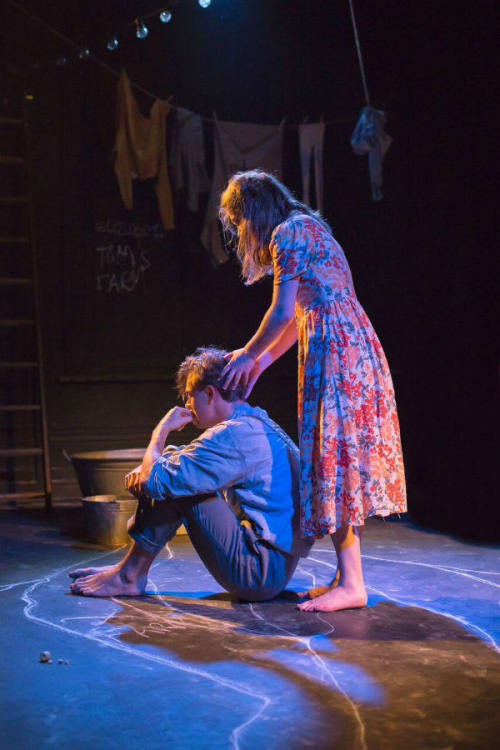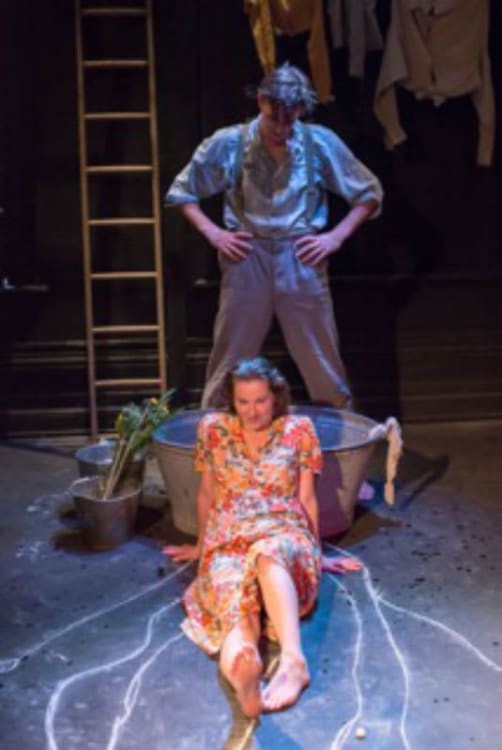 No words are spoken for the first ten minutes of Gary Henderson's Skin Tight. Instead there is a fierce physicality as the characters Elizabeth (Louise Hoare) and Tom (Philippe Edwards) throw their bodies against each other hitting pushing and grabbing.
Much of it looks angry, though often they embrace and kiss with an intense affection.
The show is a sixty-minute summary of their life together, with conversation that refers to their childhood, a war, a child and possibly old age.
A moment which might explain in part the fury of that early sequence and the continuing friction between them is remembered by Elizabeth.
She speaks of Tom and the other "beautiful, indestructible boys"; smiling and waving from a train departing for the war while she and other young girls laughed and cheered.
Alongside them stood the old teacher whose gloom she understood later as telegrams began to arrive and "someone else took it like a punch."
The injured started to return, one with no legs another with a hollow in his head "and finally you" whose injuries were deeper.
He couldn't speak about them. He tells her he just wanted to farm "somewhere a man can set his ghost free."
She is the one who wants to talk.
When he draws chalk lines across the performance space to contain a world that hurts, she rushes to rub them out and says she wishes she could stand naked in the rain.
The language is poetic and minimal; the bright imaginative choreography is engaging. Philippe Edwards and Louise Hoare give a fine riveting performance that implies many years of practiced collaboration.
Elizabeth describes the war as "a waste", and that waste wasn't just of those who didn't come back but also of what happened to those who did return.
Reviewer: Keith Mckenna