Slapdash Galaxy
Jeff Achtem
Bunk Puppets
Underbelly Cowgate
–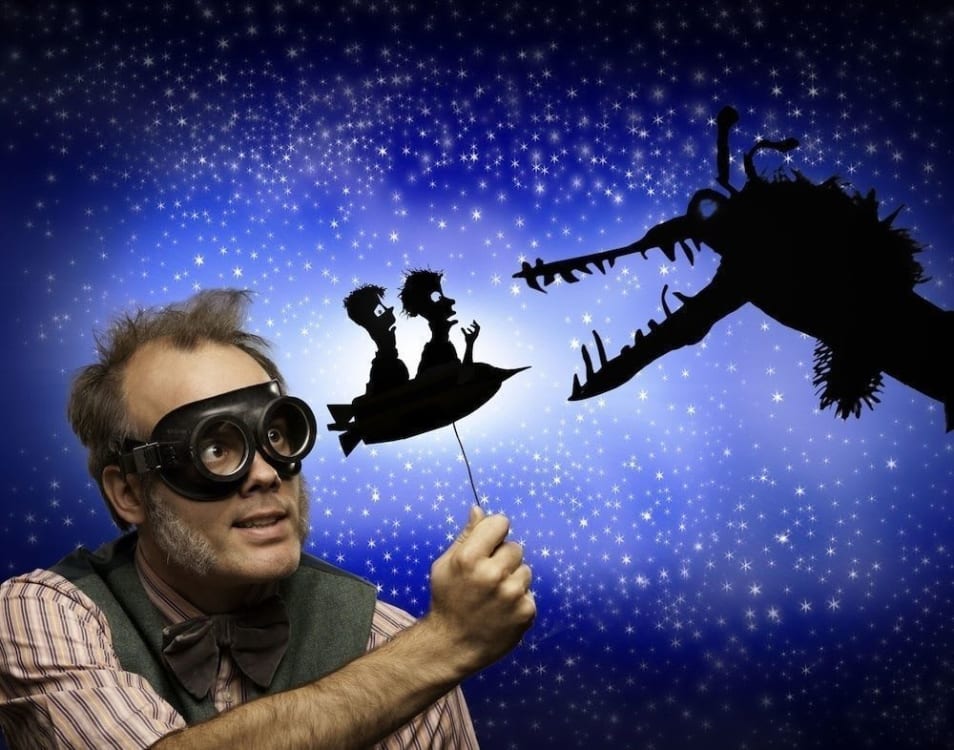 Jeff Achtem returns to the Fringe with his new show Slapdash Galaxy and it's a zany, fun shadow puppetry production. What is unique about Jeff's work is that you can actually see him creating the puppets from a variety of household detritus, and you have to admire his skill and dexterity.
This year, the story is a hilarious tale about 'two brothers lost in space' with monsters, pirates, and scary things. The images are projected onto three screens where we see rockets, planets, monsters and stars.
Achtem has a wonderful rapport with his audience, particularly when things go wrong, and he has to improvise, on this occasion creating a dog from a piece of paper—impressive stuff.
He puts hats on a member of the audience to become a shaggy planet or a mountain range and uses them to hold torches to help with the projections.
The space journey hits problems and a space war develops with smoke bombs blowing into the audience and eventually exploding the enemy.
This is an inventive, crazy 50 minutes of sheer entertainment that enthralls kids and adults alike and received a standing ovation that was richly deserved.
Reviewer: Robin Strapp