Sleeping Beauty
Susie McKenna, music Steven Edis
Hackney Empire
–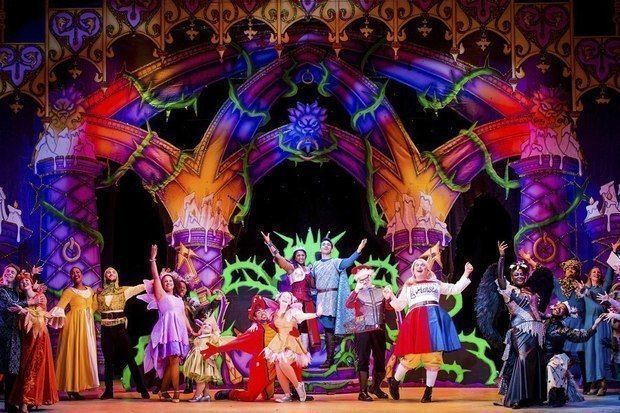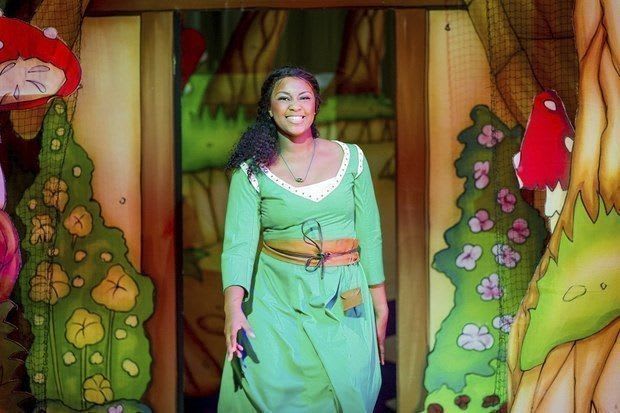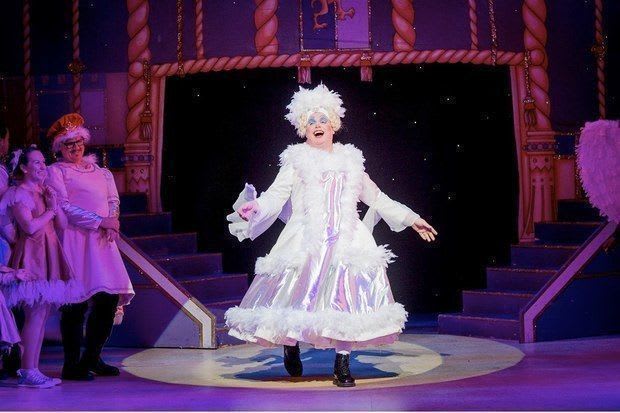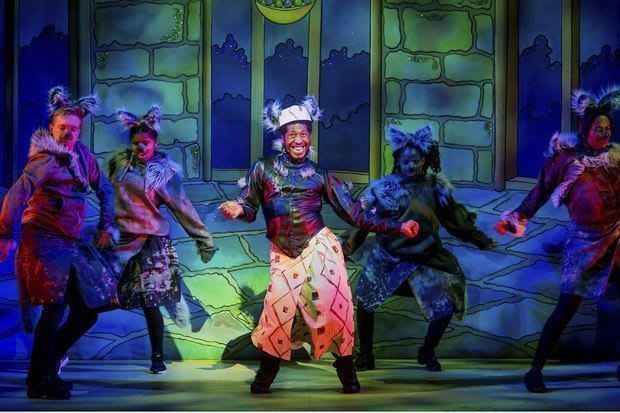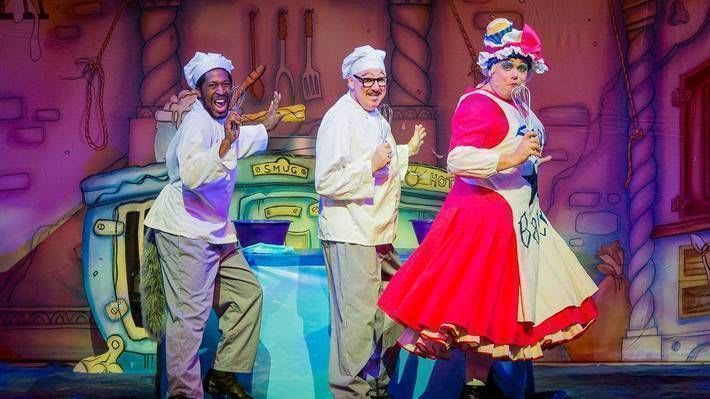 Hackney Empire's annual pantomime usually finds an original twist to update the traditional story and this year Susie McKenna has given Sleeping Beauty a strong feminist angle.
Carabosse's death sentence on Princess Tahlia is not only commuted to a century of sleep by Good Fairy Willowsnap's intervention but there is a chance for the kiss of true love to wake her today if they can do it before time runs out. Prince Gabriel, who she has already fallen for, has been captured by Carabosse, someone else has to do it, and then it's the princess who puts on her armour to go out and save her prince to the delight of the girls in the audience.
I saw a performance for schools to which critics are not usually invited because they differ a little from evening performances but, probably the only punter not part of a school group, I had a good time and the packed house of youngsters seemed to enjoy every minute from their shrieks of delight as the whole auditorium was spangled with light from two high glitter balls from when the band struck up the overture right through to the final curtain.
The opening exposition that follows is muddled by overlapping voices, not helped by the amplification, but the show gets going before that initial excitement has been lost.
Designer Lotte Collett has outshone herself with this year's scenery and Steven Edis has packed in lots of songs that include borrowings from Hamilton and Beyoncé, though just occasionally they are too long and hold up the action.
There's a giant ogre and Carabosse's huge evil dragon if you want to be frightened and the Prince hacks his way through thorn forest in an ultra violet-lit black scene but the slop scene this time is rather a weak one. Custard pies always get a laugh but the kids loved even more a running gag involving one of their teachers and Nanny Nora's spray-on medicine.
The cast includes a number of Hackney panto favourites. There's Kat B as lively young good dragon Denzil who doesn't have enough puff and can't breath fire yet, there's Sharon D Clarke as Carabosse, relishing the boos as the baddie, though you can't really hate someone with that voice, and there's sprightly Darren Hart as her sidekick Ikoboo, teamed up with the baddie and her wolves but you know he's not really a bad 'un. No Clive Rowe Dame this year but Gavin Spokes as Nanny Nora, not quite as formidable but a warm-hearted Hackney debut in the same tradition.
Tony Whittle as King Eric is another returning performer of comic skill and Wayne Perry as Prince Gabriel, bringing romance without any of the sloppiness kids find funny, was Cinderella's prince here a few years ago.
Diminutive newcomer Kiruna Stamell is delightful as the fairy whose good magic sorts things out and Alexia Khadime, also making her Hackney debut as sweet-voiced Princess Tahlia, handles kendo and swordplay as well as winning hearts.
This schools' performance still had a topical undercurrent of political comment. There is a border barrier preventing Hackneytonia's magic making citizens from entering neighbouring Westminsteria, Nanny Nora lost her job with the NHS because it was privatised and there are oblique reference to Trump and to Brexit, including a musical warning to "Never Ask the People What They Think".
When Dragon Denzil is appointed court jester, there is a reference to the post being vacant because his predecessor is now Foreign Secretary. This went over the young audience's heads and I believe adult audiences (who should also look out for an apt costume for the Dame) get more in this vein that had been cut.
Cut or not, it still runs for nearly two hours and a half (including interval) and from waiting for the show to start until the interval must have been well over an hour. That is a long time to hold the attention of young children. This Sleeping Beauty manages to do so. What better evidence could there be that it is getting it right?
Reviewer: Howard Loxton