Sleeping Beauty
Alan McHugh from the Brothers Grimm original
Crossroads Pantomimes
The Lyric, Theatre Royal Plymouth
–

Listing details and ticket info...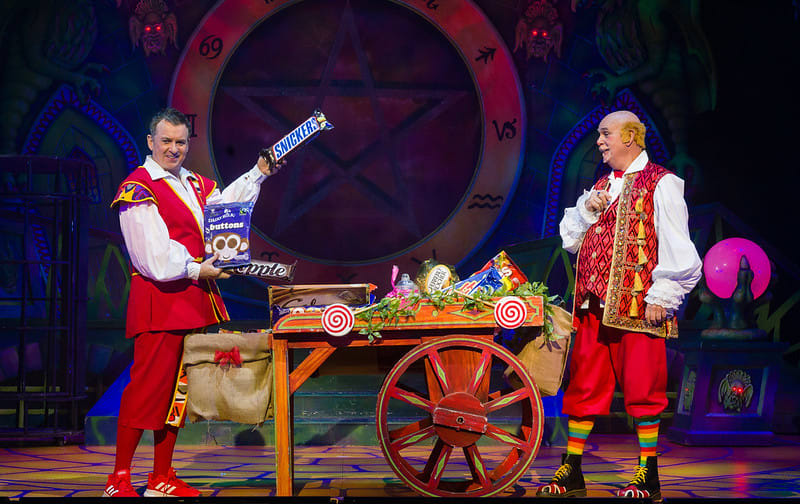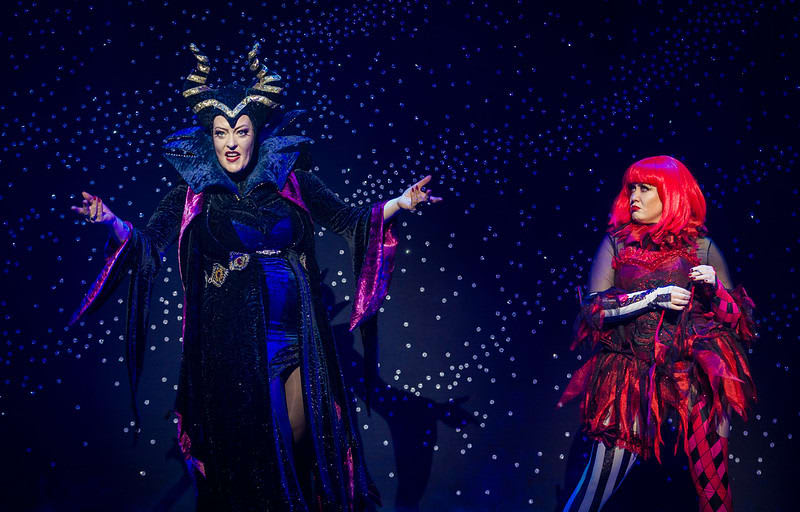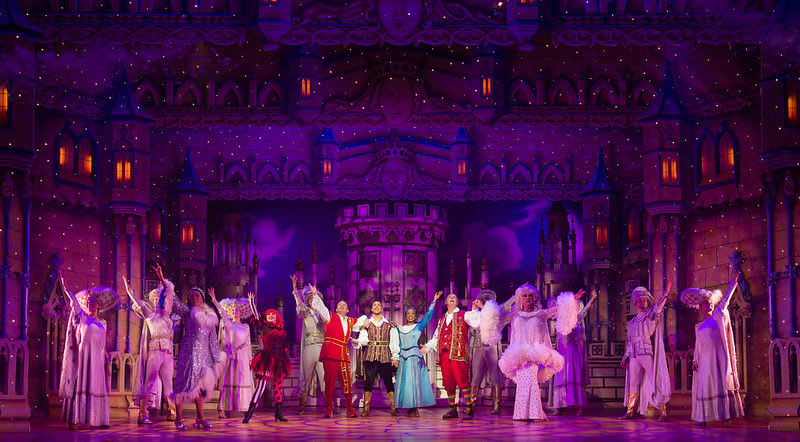 There's mutton dressed up as ferret, the trunk of naked truth, scary werewolf, flying spectacular and plenty of pyros to thrill and delight as Muddles and his mates hit Jannerland.
Shane Richie (The Entertainer, EastEnders) is charismatic as perfect link-man Muddles and twinkles his way into the hearts of grans and kids alike with slapstick and silliness amid the sparkly glitz of a panto that ticks all the boxes. His chemistry with endearingly daft Channel 5's Caravanning with Shane Richie's Peter Piper as King Crackerjack is palpable, adding dimension to their double-act daftness.
The plot is well known and rather underplayed here with the faint storyline swamped by set-piece song and dance, jokes (some old, some local and some poisonously pythonesque) and spectacle with soaring sets and lavish costuming—none more so than for the Dame of the piece Queen Fabulosa (the ubiquitous and fab drag artiste Ceri Dupree, but unfortunately his impressions were not given more free rein).
2016 X Factor champion Matt Terry is in fine voice as Matt the Balladeer (although the chosen songsheet is rather weak), the one true love of the sweet but forward Princess Aurora (2020 HL Hammond Prize winner at the Royal Academy of Music Stephanie McKenzie) while Jarnéia Richard-Noel is The Good Fairy.
Against all the saccharine sweetness and japes, Britt Lenting's Carabosse is very boo-hiss with mad-queen cackle and dark designs, and writer Alan McHugh adds a stroke of genius, a sulky punky daughter Narcissa (Offie-nominated Eleanor Walsh), resplendent in boots, harlequin tights, pout and orange hair.
Duncan Waugh's orchestra provides live music from the pit, while Paul Robinson's rather pedestrian choreography fills the stage with a vivacious company led by dance captain Nikki Seymour.
Crossroads Pantomimes, previously QDOS, is somewhat formulaic and we get exactly what we expect: a competent cast, an entertaining evening with a few wow-factor effects and hard-fought pizazz.
Reviewer: Karen Bussell