Sleeping Beauty
Book and lyrics by Sarah A Nixon and Mark Chatterton, original music and lyrics by Robert Hyman
Theatre Royal, Stratford East
–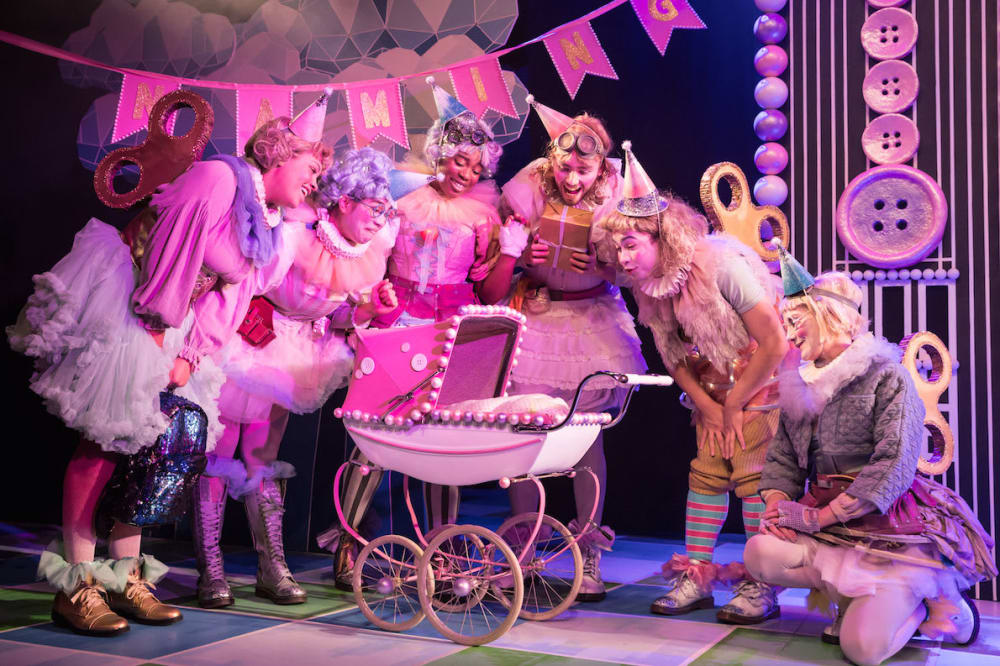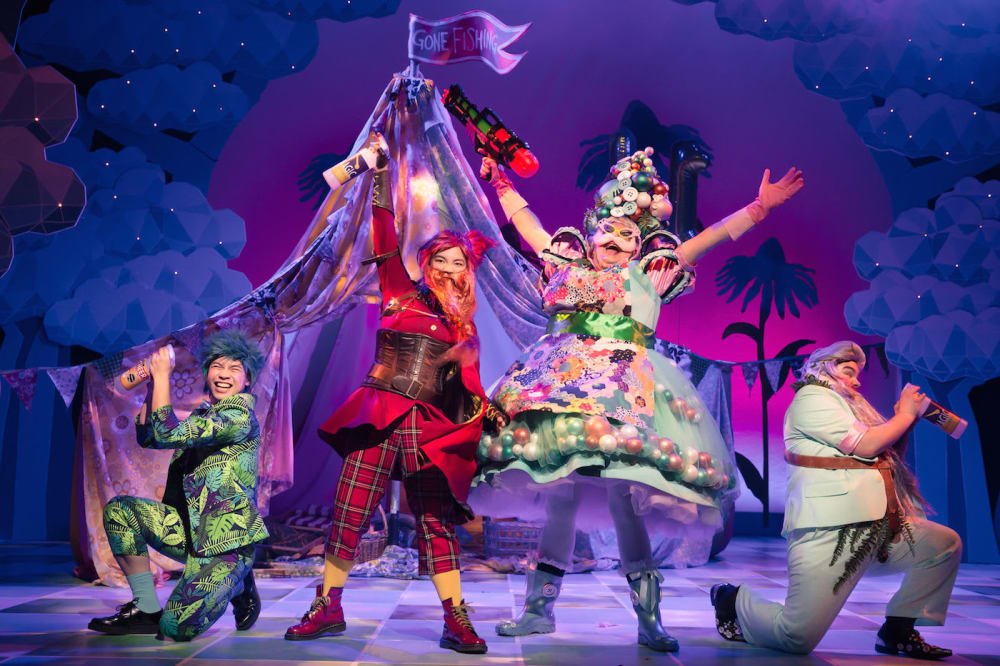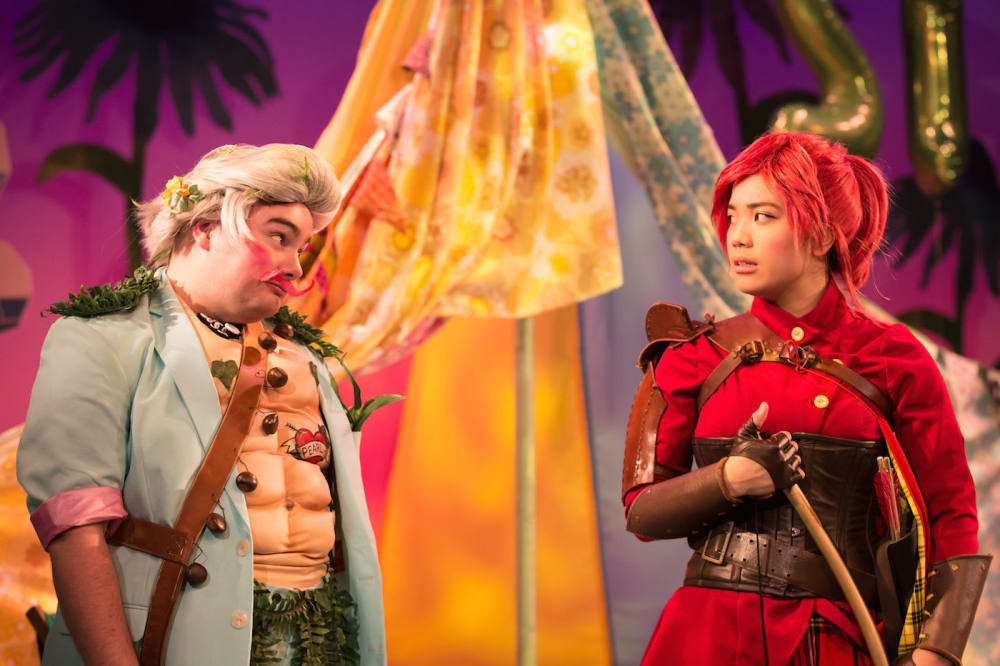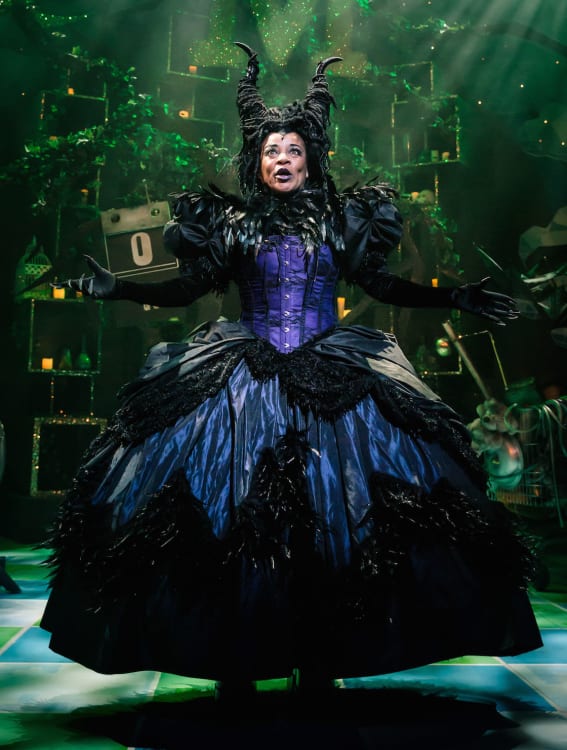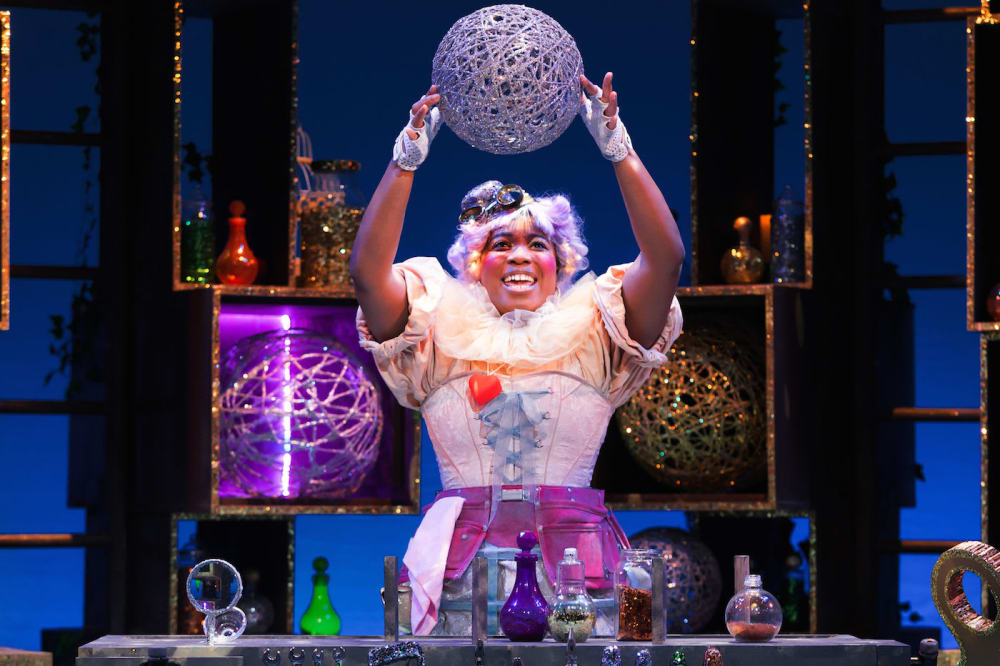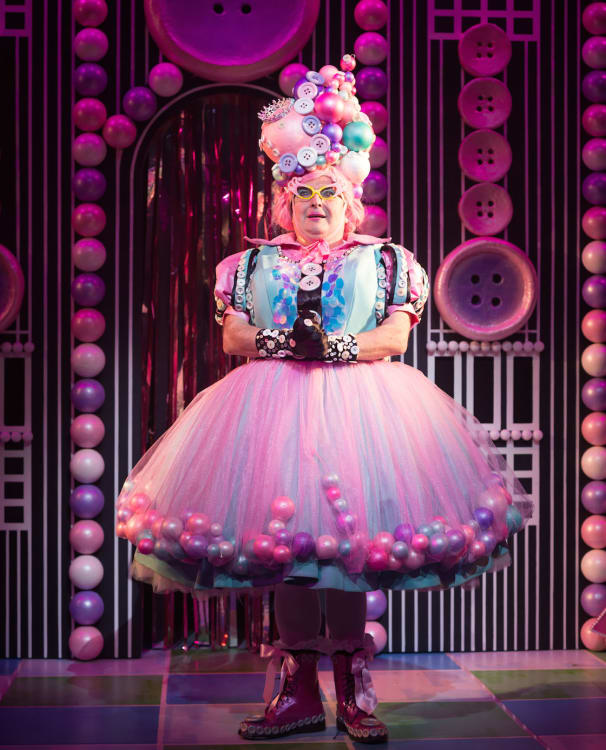 The traditional Sleeping Beauty fairy tale doesn't have a great deal of plot: a party, a curse, a prick, a hundred years of nothing while everyone sleeps, a kiss and another party. Book writers Nixon and Chatterton have come up with an inventive rewrite that, with the help of a time machine, removes that long nap and fast forwards to the future for a fresh confrontation with the bad-tempered fairy control freak they have called Mauditious Le Vicious.
They have also turned the passive princess into an active heroine (with martial arts skills a fairy's gift at her naming) and making her prince another victim of Mauditious's malice. Princess Scarlett becomes a combination of principal girl and principal boy roles and Ericka Posadas, making her professional acting debut, brings charm and energy to give her a refreshing vitality. She's a warm-hearted eco-warrior, not a Disney-cum-Barbie girl, and she's paired with Anthony Rickman's boy-next-door Forrest. He doesn't know he's a prince and is first seen when turned by Josephine Melville's bad fairy, the malevolent Mauditious, into her crow henchman (played with sinister relish by Alice Frankham).
Before we can meet these protagonists, there is a fairyland prologue with Krystal Dockery's Fairy Stardust and her colleagues dealing with the wishes that come up from the world in the form of glittery balls before being dispatched back to earth granted. Designer Lily Arnold gives us a busy workshop but indistinct delivery makes this opening sequence seem overlong before it changes to the Pearly Palace of King Percy and Queen Pearl whose wish for a child is now granted.
The royals are a comedy duo: Joshua Elliott's King Percy is paired with Shaun Prendergast's button- and bauble-covered Queen Pearl (the Dame role), though she shows more interest in a man in the front row than in His Royal Highness. They are very down-to-earth royals. When, furious at not being invite to the princess's Naming Party, enthusiastic Brexiteer Mauditious lays a curse on Scarlett of death from the prick of a spike on a spinning wheel, her parents not only ban spinning wheels from their kingdom but decamp with their daughter to Epping Forest where they raise her in hiding. No wonder she grows up a Green.
Of course, she still pricks her finger—and Forrest pricks his too. Commuted by fairy magic to a century asleep, even that is avoided by time travel. A hundred years hence, they are still in Epping Forest but the trees are gone and it is all skyscrapers with the place overrun by screeners, obsessed with their iPhones and tablets, a world controlled by Mauditious whose boots flash with digital messages.
There's plenty of music, including songs borrowed from the pop world, though not all the cast have good voices, but too little dance and when using "Thriller" it ducks out of any choreographic comparison.
Stratford's recent pantos have always been fresh different and this one continues that pattern. They've had warmth without risking crudity and so has this one but it doesn't generate quite as much empathy. Though some in the cast bring experience in panto, this seems largely a new team, not all Stratford stalwarts, and perhaps that accounts for there being a little less cohesion than we expect here, though the audience still had a good time.
With a cast of just seven plus two supernumeraries (whom I only registered making one appearance), once past the opening, director Matthew Xia keeps the pace going. It doesn't need a tap-dancing chorus, tiny tot ballerinas, giant ogres or vast transformation scenes. Instead, it is simple and direct with its central heroine and hero real people rather than fantasy while still giving us a villain to boo and a Dame who can be just a bit naughty.
Reviewer: Howard Loxton