Sleeping Beauty

Tyne Theatre & Opera House and Enchanted Entertainment
Tyne Theatre & Opera House, Newcastle
–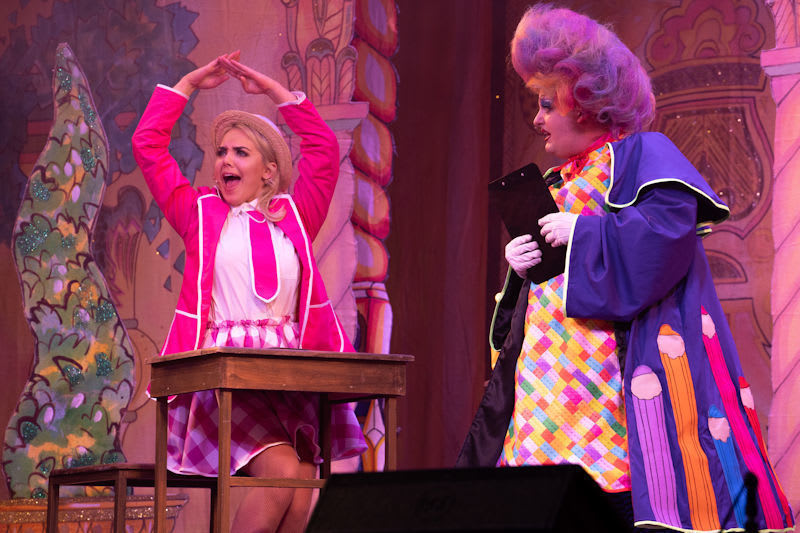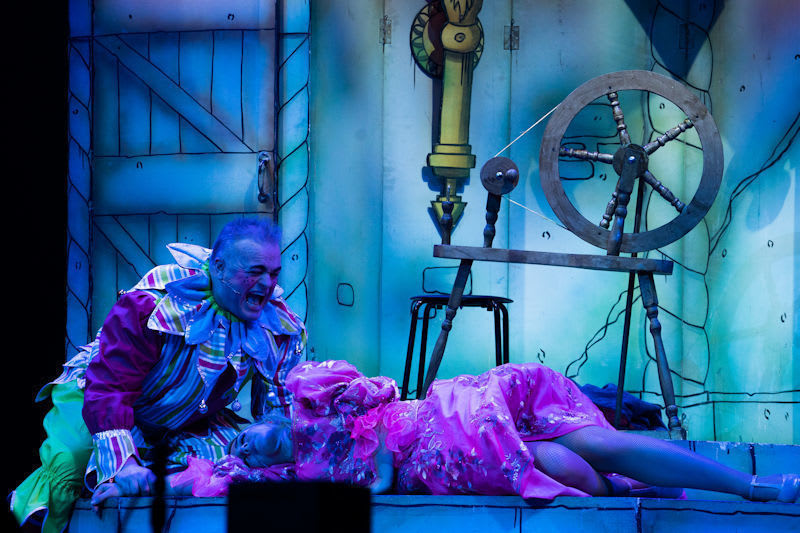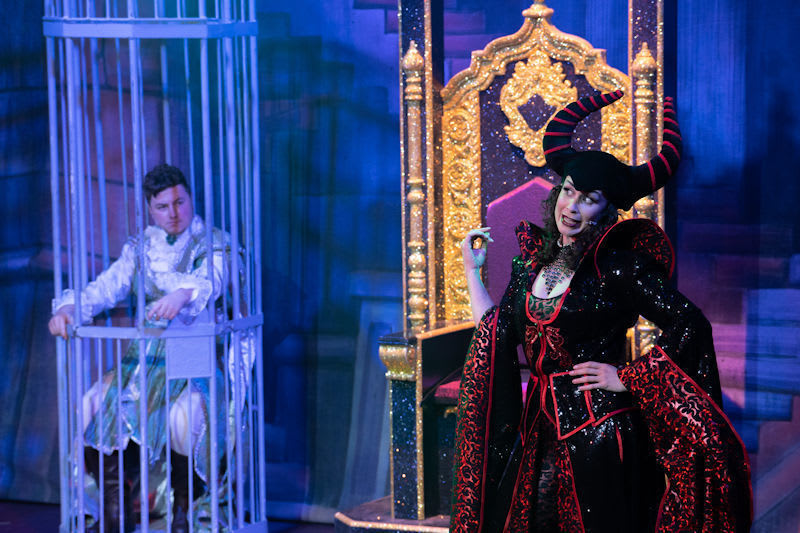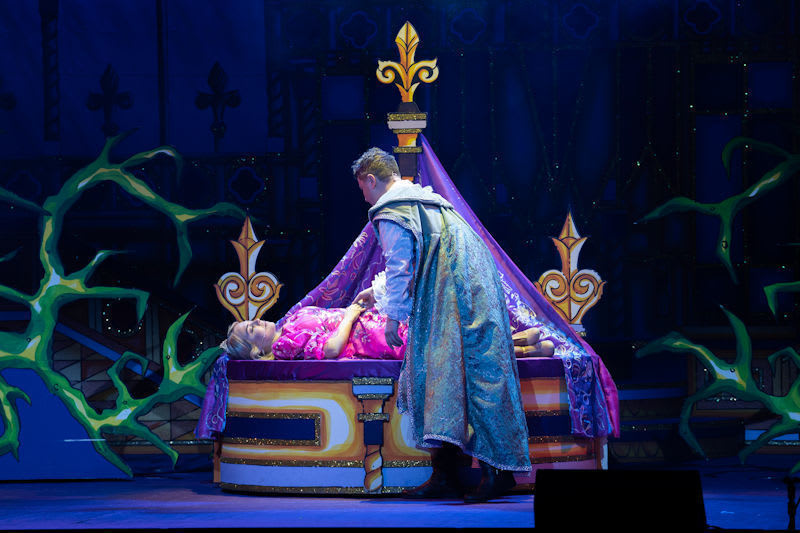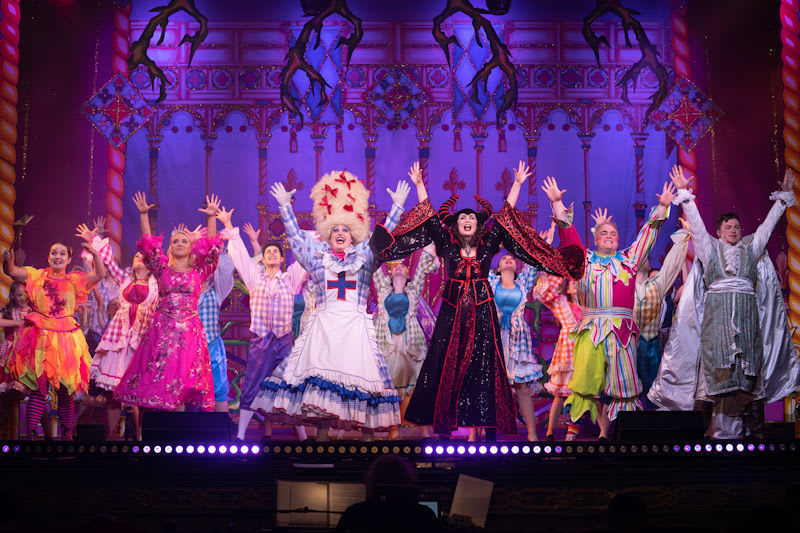 Sleeping Beauty at the Tyne Theatre & Opera House is the quintessentially traditional panto, right down to the traditional (i.e. old but good) jokes, such as the still baffling "Can you lend me fifteen quid?" and the traditional scenes, such as the schoolroom or the take-off.
No slosh scene, though. But then I've always felt a slosh scene felt shoe-horned in in this particular story .
But that doesn't mean that it's predictable. The take-off here is 3D (glasses supplied by Specsavers, would you believe?) with ghosts, snakes, spiders and skeletons swooping down on the audience and inspiring screams even louder than the "It's behind you" and "Oh yes we did" which were still present.
And there's a wonderfully creative dance routine following Beauty's, and hence the Court's, awakening based on an idea which I've not seen before but which, in retrospect, is so obvious—and so funny! And I'm not going to tell you so you'll appreciate the moment it happens even more!
And I don't remember ever before a show using "The Time Warp" from The Rocky Horror Show as the finale number, but it really got the audience going.
Another change—almost a subversion of the character—is the way Fairy Fortywinks (JoJo Hatfield) keeps being unable to find a rhyme (because Fairies must speak in rhyme, mustn't they?) and needs the audience's help, help which they gladly (and often noisily) provide.
But generally, all the characters are what you would expect; Chester the Jester (Charlie Richmond) is the audience's friend, daft as a brush and driving the plot forward and keeping the pace up, while Nurse Nora (Lewis Denny) is everything you would expect of a Dame but without the "touch of filth" which has become almost obligatory in recent years.
Princess Tamara (Laura Baxter) is everything a Principal Girl should be, sweet, beautiful, a great singer with the addition of a real twinkle in her eye and a touch of mischievousness now and then, while her love interest, our brave Principal Boy Prince Kristoff (Mat Pagan), embodies the true romantic hero.
Carabosse, of course, should be totally and utterly evil and Sarah Annakin, tall and willowy and exuding malice from all pores, makes Cruella de Ville look like a little goody-goody!
To be honest, there's not a lot you can do with the part of the King but Steve Halliday has him (of course!) doting on his daughter and strong in his demands that all spinning wheels be removed from the land.
Four professional dancers and a team of ten teenage and younger dancers (call me old-fashioned, but I still call them the "Babes") complete the cast with verve, precision and obvious enjoyment.
All in all, a great traditional panto moulded by director Mike McClean, choreographer Kerry Blaskett-Weatherall and musical director Ben Wiles and his band. The audience loved it—the kids around me were jumping up and down and some of the adults weren't that much calmer—and so did I.
Reviewer: Peter Lathan