Sleuth
Anthony Shaffer
Nottingham Playhouse Theatre Company and West Yorkshire Playhouse
Nottingham Playhouse
–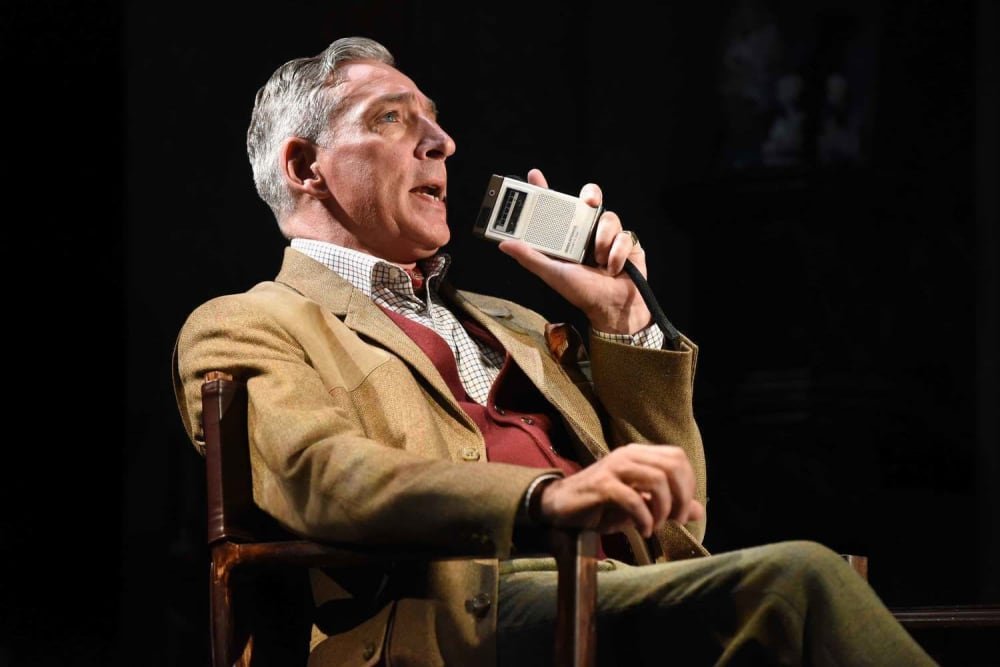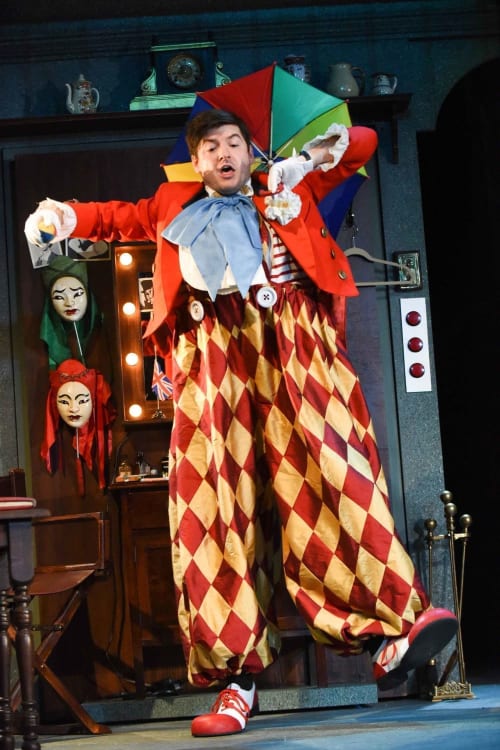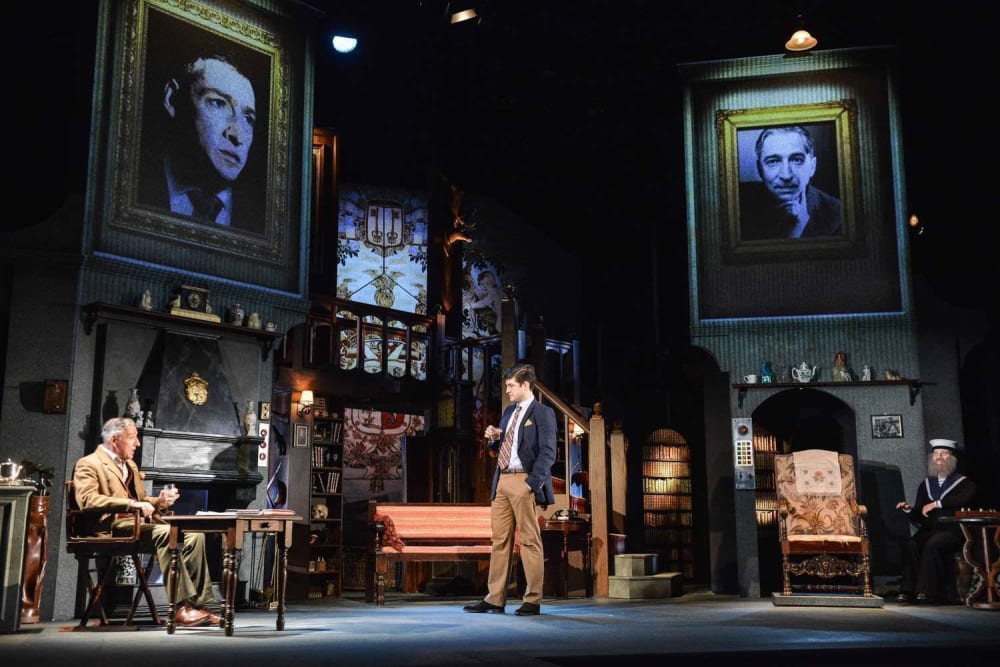 When the creative team at Nottingham Playhouse were putting together their Sweet Vengeance season, they immediately came up with Thomas Middleton's The Revenger's Tragedy and John Harvey's adaptation of his novel Darkness, Darkness which looks at the aftermath of the miners' strike.
Finding a third offering for the season proved to be a problem until artistic director Giles Croft remembered Sleuth, a play which had always intrigued him and which he had wanted to direct for a long time. The choice seems to be well-founded.
Sleuth first took to the stage in 1970. When Anthony Shaffer wrote the first act, he realised he had come up with an overused format: an entangled state of affairs involving a husband, wife, mistress and lover. So he cut the characters of the gold-digging wife and the sexy mistress who now are often spoken about but who never appear on stage.
The play is set in wealthy mystery writer Andrew Wyke's Wiltshire manor house. He is obsessed with inventions and games. He lures his wife's lover Milo Tindle to the house after discovering their relationship. Wyke convinces Tindle to stage a robbery so that he can steal her jewels and she can live in the manner to which she has become accustomed. Wyke will make a claim for the gems from his insurance company.
But there are more twists and turns than a corkscrew as Wyke hides his real intentions. Tindle's reactions spark off more involved conundrums than there are in one of Wyke's favourite games.
The script is a delight, especially when Wyke compares the life his wife will lead once she has married Tindle to the one she used to have. "Is she going to be swapping Cartier for the Co-op?" he asks the simplistic optimist Tindle.
When I interviewed Croft for the BTG podcast about the new season, he had not at that stage decided on the cast, saying Sleuth needed the right actors and the best actors. He appears to have found them in Miles Richardson and James Alexandrou.
Richardson is outstanding as Andrew Wyke, the pompous, eccentric aristocrat who lacks someone on the same intellectual wavelength to play his games. You have no problems believing that Wyke would continually look for more outrageous pastimes and that anyone who might get the better of him would regret their actions.
Alexandrou is similarly impressive as Tindle, initially naïve enough to believe that Wyke's wife will settle for "love and simplicity", compliant enough to disguise himself as a clown when he carries out the robbery but desperate for revenge when he suffers at Wyke's hands.
Alexandrou also shows his versatility—but to elaborate would be to give the game away.
Barney George's excellent, atmospheric set is a joy to behold, although there are times when it revolves unnecessarily and doesn't reveal anything new within the house.
Giles Croft has announced that he is standing down as artistic director in November 2017 after 18 years in charge. Some of his productions have truly been memorable. Sleuth will certainly join that list.
Reviewer: Steve Orme