Small Change
Peter Gill
Both Barrels Theatre
Omnibus Theatre
–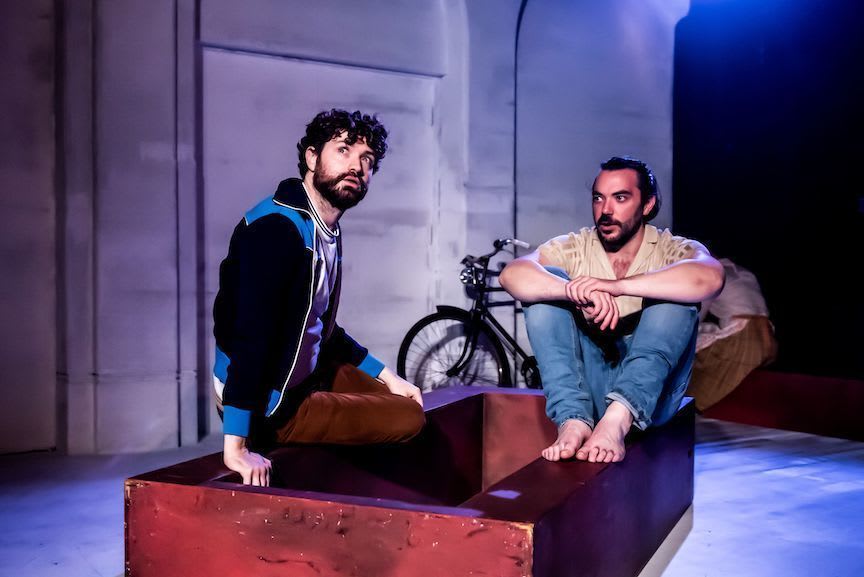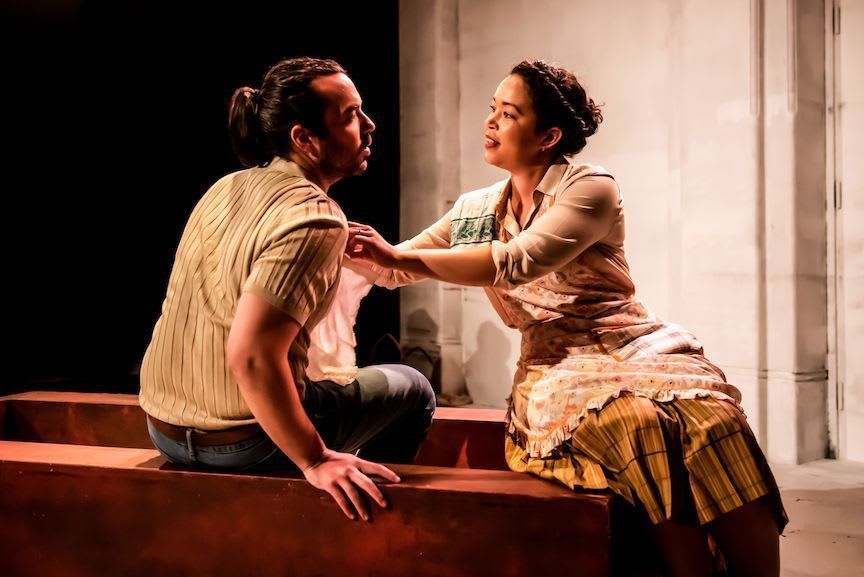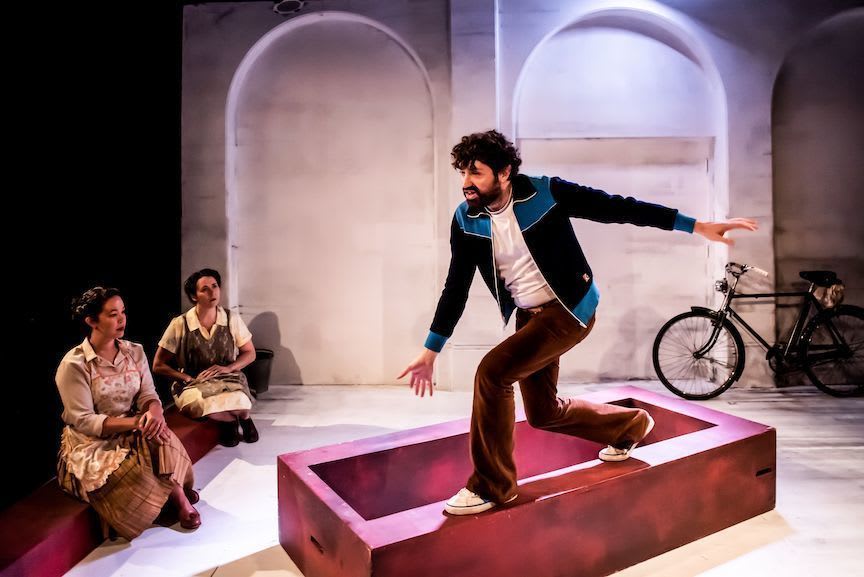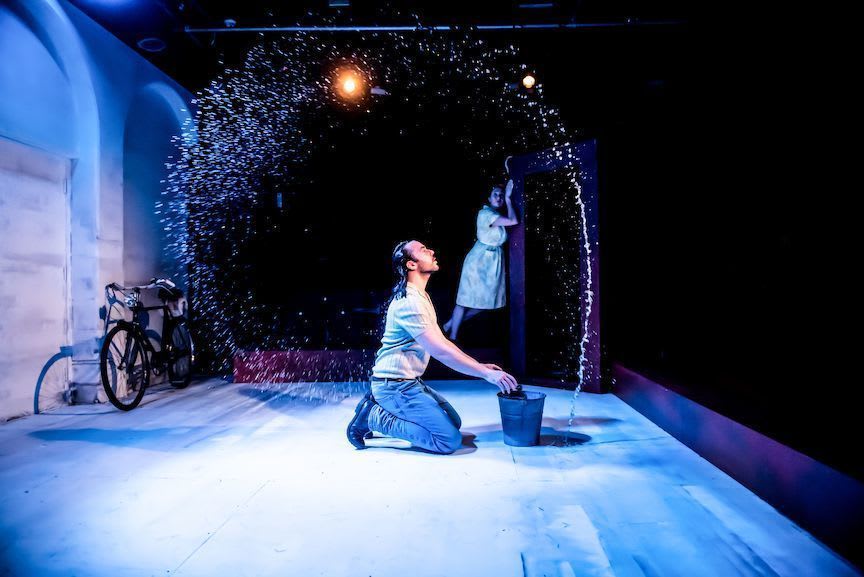 In the 1970s, before our world went digital and when social life was a pint in the local, Gerard Harte (Andy Rush) calls up memories of his boyhood in Cardiff beginning with the day when he could hear the music on next door's radio and looking through their window saw a boy dancing.
That was Vincent Driscoll (Toby Gordon), one year his junior, who joined him in boyhood escapades and with whom, after we have shared fragments from their past lives, he meets for a personal reckoning.
Made up largely of first person narratives, it gives glimpses of lives, without much explanation, that add up to a picture of working class life when a long, unpaid apprenticeship was a lad's best hope for the future, going to sea or joining the army an escape route. These are people who don't really understand their own lives, so we get only fragments.
George Richmond-Scott's production mixes realistic detail with a bold abstraction. Designer Liam Bunster provides a set on which long red boxes and a similar oblong structure are regularly reconfigured by the actors. Now there is a doorway, now rocks on the seashore for them to leap over but also spaces to squeeze through, something to cling on to or climb under in movements devised by Rachel Wise that match the precarious nature of their lives. How should we read it when Gerard buries his face in a bucket of water? No matter, it results in an effective theatrical spectacle.
Sioned Jones as Mrs Harte, for whom coping with life becomes too much, and Tameka Mortimer as Mrs Driscoll are largely allowed to play realistically with Vincent's ma trying to give comfort to Gerard's. The men are more heavily stylised. Andy Rush seems to take this in his stride, still finding it easy to keep contact with the audience. Toby Gordon, though fine in his scenes with his mother, seems to push too hard in handling the more poetic passages, but in Vincent's '70s confrontation with Gerard, he rings true, revealing his own hurt.
This revival of Small Change is short on clarity and its self-conscious theatricality, though stylish, adds more complication. When premièred in 1976, it was only a decade since the partial decriminalisation of homosexuality in Britain and that must be an undercurrent to this play, though not necessarily a homosexual story but concerned with the expectations in any relationship.
Reviewer: Howard Loxton