Smashed: Special Edition

Gandini Juggling
Peacock Theatre
–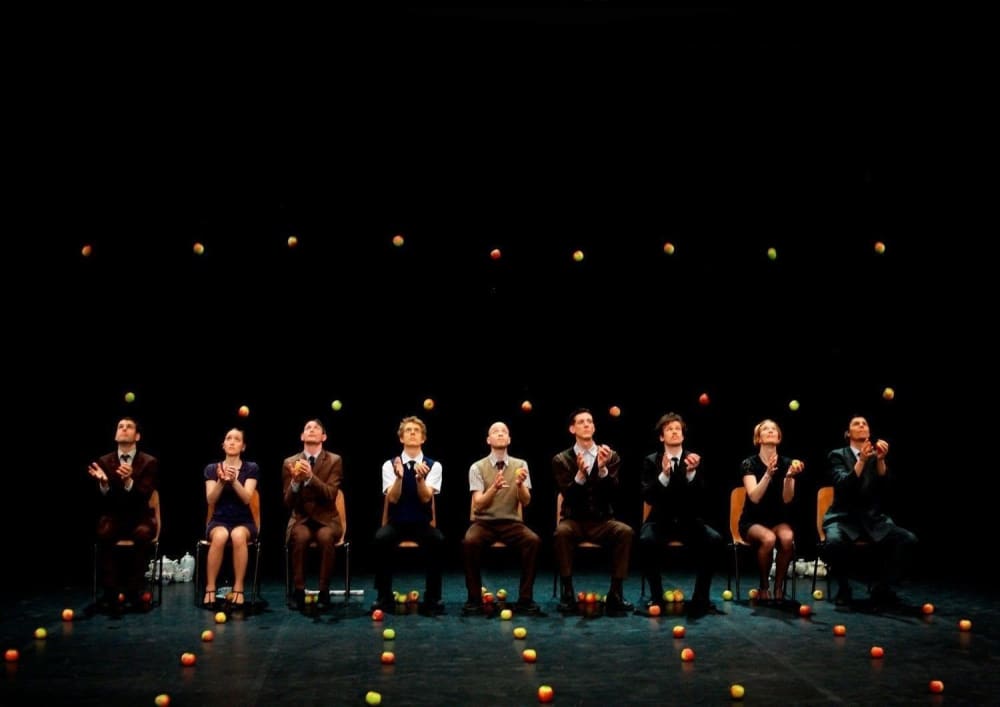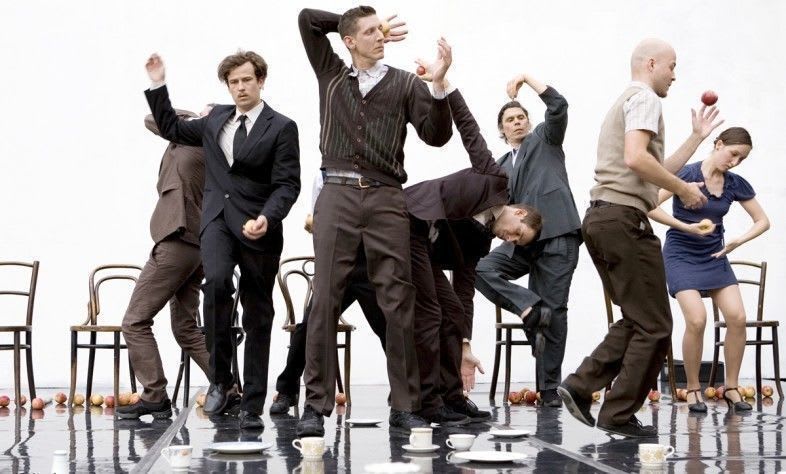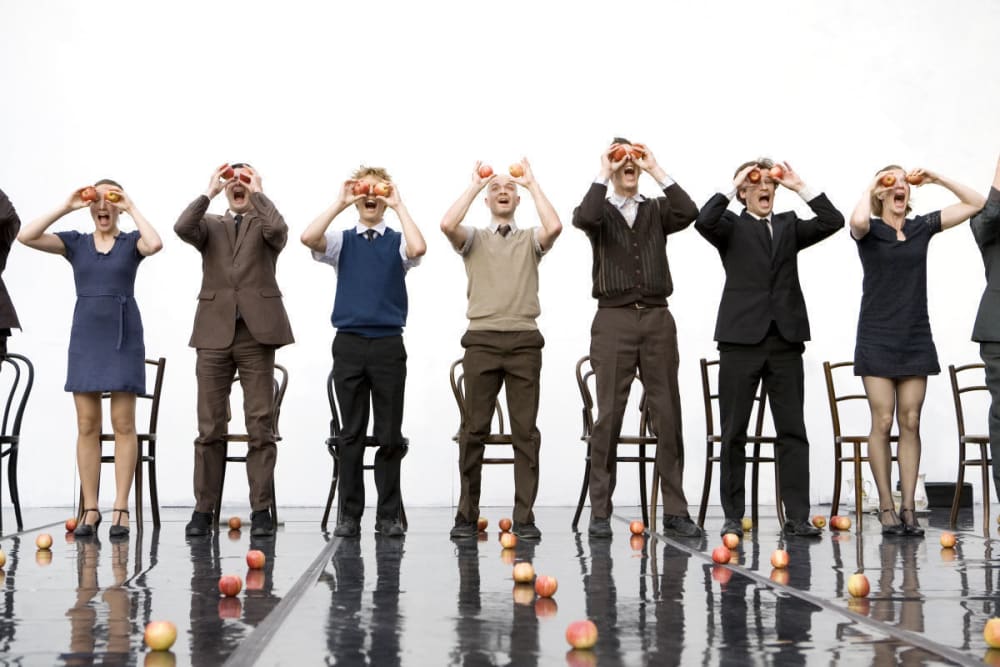 Gandini Juggling's presentation, specially created for this year's 40TH London International Mime Festival, is a rare treat.
Originally a brief work commissioned by the National Theatre in 2010 for its outdoor space, it was developed into a larger piece, first seen in the Royal Opera House Linbury Theatre, that is now their touring version but for this Special Edition guest jugglers expand the company to 22 plus live music from a string quartet and a mezzo-soprano.
Inspired by the work of the late choreographer Pina Bausch, this isn't a narrative piece, though there are various ways that its individual episodes could be interpreted as comment on personal relations, the interference of a thwarted rival, a display of male chauvinism—female performers are heavily outnumbered.
It presents a row of chairs and lines of apples round which the company of jugglers parade throwing in unison. They are expert jugglers, that's for sure, but directors Sean Gandini and Kati Yäla-Hokkala demand much more of their performers, exploiting that juggling skill in a framework of physical theatre that has elements of clowning, ballet and street dance, demanding adherence to strict tempi, multiple interaction, perfect timing and comedic sensibility.
Sometimes the effects are very simple: throwing a ball into the air and opening your mouth at the same time fascinatingly funny when so many all do it at the same time; your jaw falls open too. Repetition is mesmeric, waving and interweaving arms, a maze of bodies create new complications. The two women in the main juggling team go through a jokey ritual subjection, countered by a kinky sequence where naughty boys take turns for punishment of increasingly bizarre slaps.
Disciplined regimentation gives way to competition and apples are replaced by tea sets. When else could you see 20 jugglers all willing a colleague's failure, all of them shouting, "Drop it!"?
"I've Always Wanted to Waltz in Berlin" is the opening parade number followed by sparkly '30s and '40s tunes that range from calypso to "I Like Bananas Because They Have No Bones" to "Stand by You Man" and a dark, contrasting chanson before a soprano rises from the orchestra pit and baroque opera becomes the background to developing chaos.
It is a show full of invention that continually challenges performance skills. When gravity wins, is it plotted humour or accident? Either way, it's part of the entertainment. This isn't a show for little children: there are times when things turn darker, but for 70 or more riveting minutes it amazes and certainly lifts the spirits as those apples go up in the air. You don't want them to stop.
Reviewer: Howard Loxton