Snake in the Grass
Alan Ayckbourn
Tabs Productions and Theatre Royal Nottingham
Theatre Royal, Nottingham
–

Listing details and ticket info...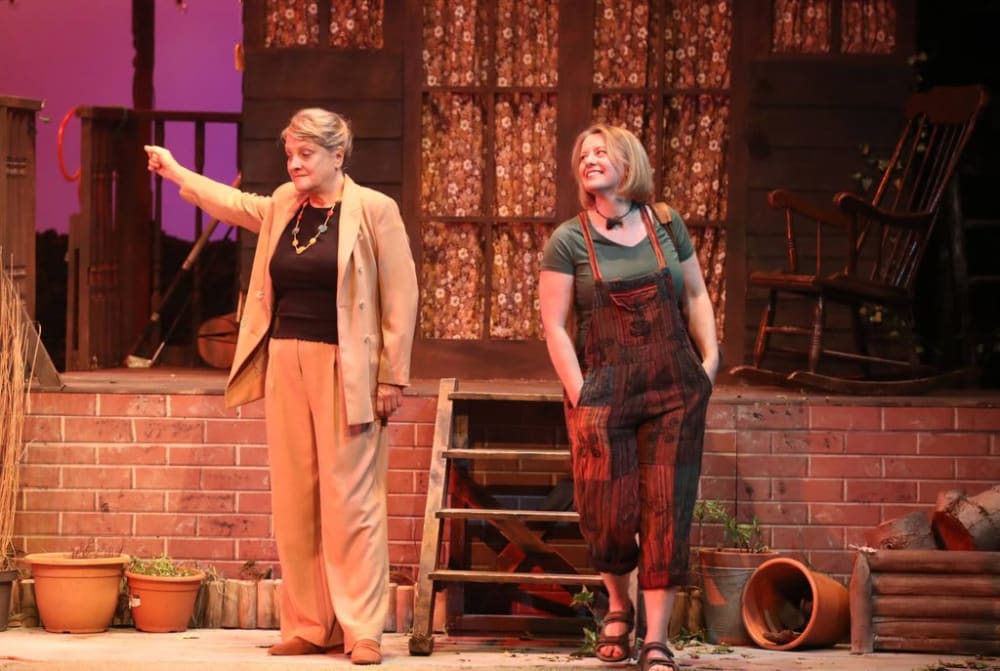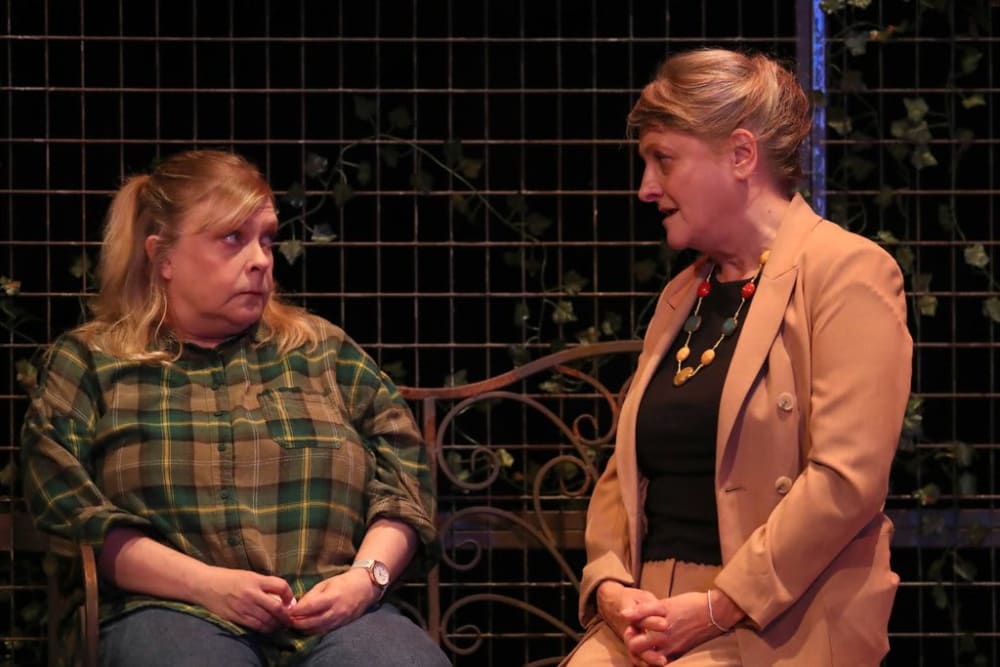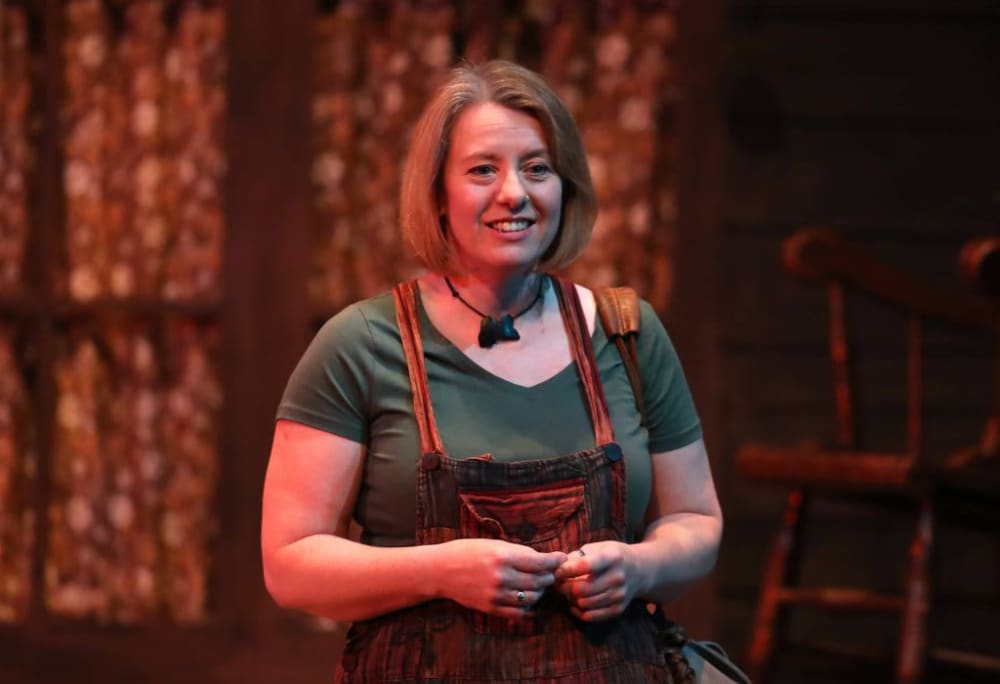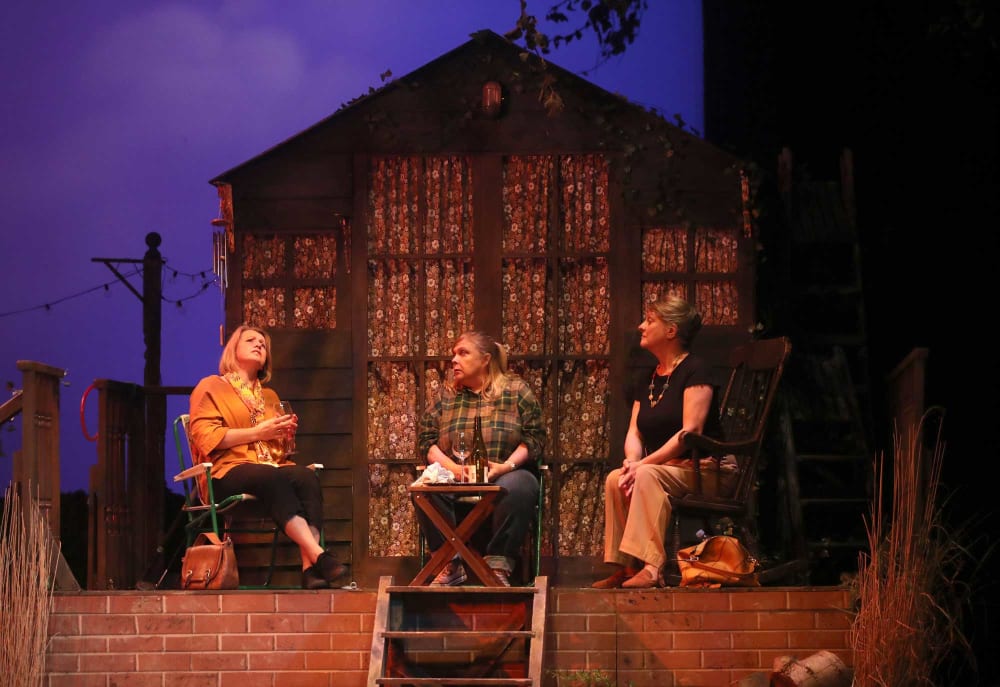 Variety has definitely been the byword for the 2023 Classic Thriller Season at Nottingham's Theatre Royal. As usual, four plays have been performed in four weeks, with some of the actors in three plays while others appeared according to the demands of each production.
Gone are the days when a middle-sized company would appear throughout the season, with the producers struggling to find suitable shows for the prescribed number of actors and having to repeat productions which had been seen only a couple of years earlier.
For 2023, Tabs Productions selected Love From a Stranger, an Agatha Christie and Frank Vosper slow-burner with a dramatic conclusion, John Goodrum's pantomime pastiche Father Brown—A Crime at Christmas, Brian Clemens's suspense-filled Murderous Liaisons and Alan Ayckbourn's 2002 chiller Snake in the Grass.
Sir Alan wrote his 61st work a year after his first "ghost" play, Haunting Julia, which has a cast of three men. Snake in the Grass is a female counterpart and features three strong characters who are all superbly written by the prolific playwright.
The plot involves Annabel Chester, a stressed businesswomen who returns home after many years away in Australia. Waiting in the garden of their father's decrepit house is Alice Moody, who nursed their dad for the last 15 years of his life. He died three weeks previously and Alice says he altered his will so that he left everything to Annabel.
Alice claims she was sacked by Annabel's sister Miriam who then pushed her father down the stairs and tried to finish him off. Alice demands £100,000 or she will report Miriam to the police.
The sisters join forces to try to find a solution to their dilemma and their relationship grows as they reveal secrets about the treatment they suffered at the hands of the men in their life.
Three highly experienced actors make up the cast and show how adaptable they are.
Karen Henson, who directed the first three Thriller Season plays, steps out onto the stage to play Annabel with poise and flair. She is commendable as the elder sister who has the strength and resourcefulness of a businesswoman yet shows the vulnerability of a domestic abuse victim.
Susan Earnshaw always impresses no matter what role she takes. She shone as Aunt Louise in Love From a Stranger and larger-than-life Mrs Adams in Father Brown. In Snake in the Grass, she thrives as Miriam, the loyal daughter who led a sheltered life at the hands of her dominant father and reveals a side to her character that verges on dottiness.
Sarah Wynne Kordas, who designed the set for Love From a Stranger as well as Snake in the Grass, is a confidant, manipulative Alice who's determined to get what she believes she deserves. The set cleverly conveys the Chesters' neglected garden and overgrown tennis court.
John Goodrum's direction brings out all the humour of Ayckbourn's script as well as the ghostly goings-on which haunt the sisters.
You may be able to guess the ending as there are only three characters on stage. But there's a double twist at the end, demonstrating Ayckbourn's inventiveness, which makes Snake in the Grass a pleasurable end to what's been a mainly joyous Thriller Season.
Reviewer: Steve Orme