Snow White and the Seven Dwarfs
Neil Armstrong and Paul Hartley
Gala Theatre
Gala Theatre, Durham
–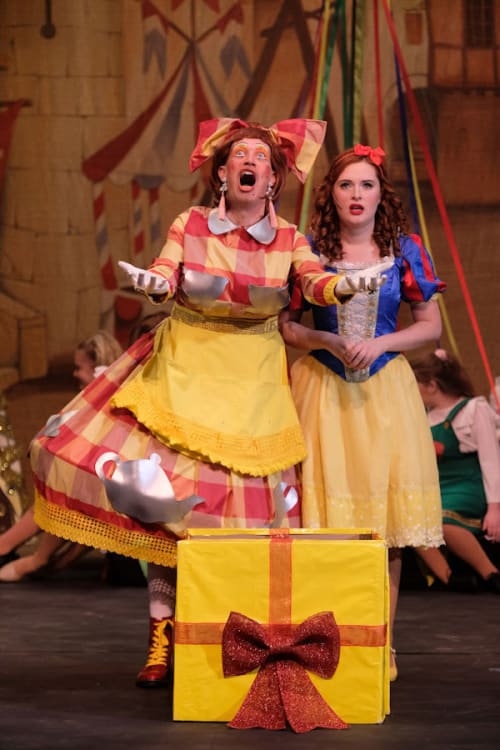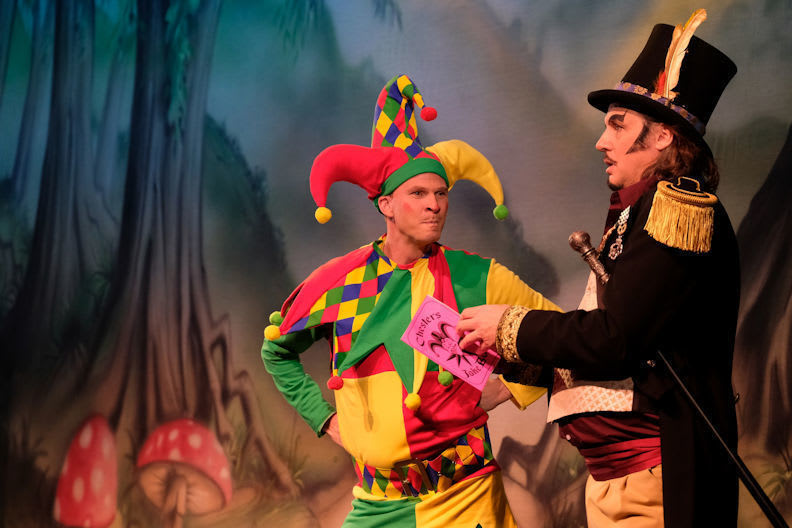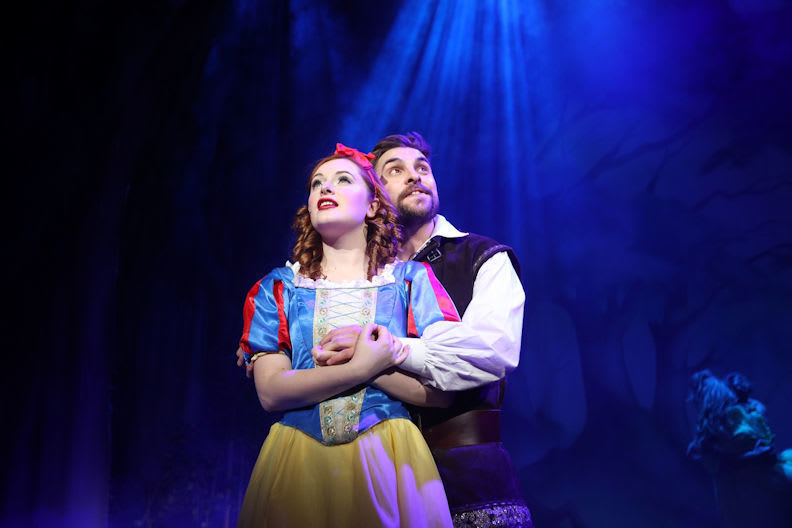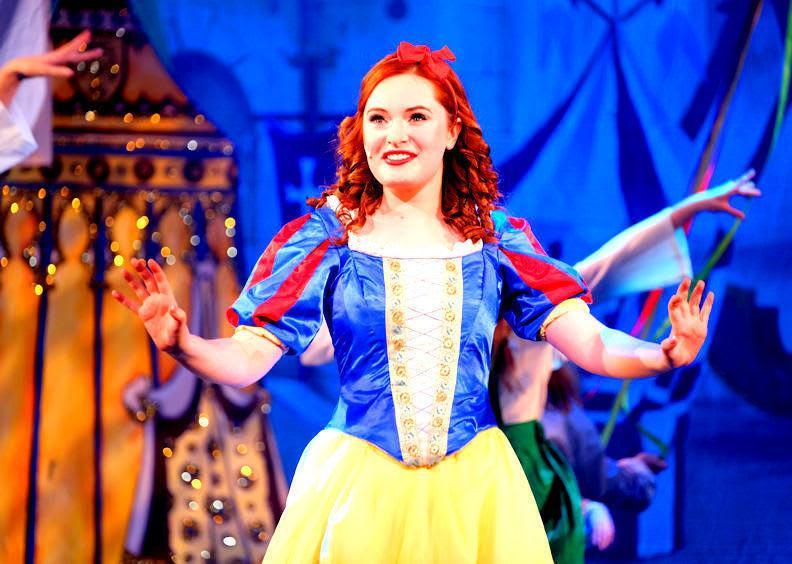 They've done it again!
Yes, the Durham Gala writing / directing duo of Neil Armstrong (who always plays the villain) and Paul Hartley (the comic) has, for the fourth year running, produced a panto which takes a fresh, off-the-wall look at a classic story, yet somehow manages to make it feel totally traditional.
So what's different? Well, the Queen is dead (one part of her body, however, does remain!), although no one knows this except her former butler, Rupert Von Rottenchops, who has taken over the town of Fairyhill and is taxing the citizens to death.
There's no Huntsman. He is replaced by a Woodsman—but there are no jokes about big choppers, which shows remarkable restraint on the part of the writers. In fact, this is one of the very few pantos where innuendo is at a minimum.
Then the Mirror on the Wall gets smashed, but that's alright because… Well, I'm not going to tell you—I don't want to spoil the story.
The Dwarfs, played by children from local youth theatres and stage schools, have changed their names. Gone are the well-known Disney characters to be replaced by Clumsy, Brainy, Radgy (NE word for a bad-tempered person, for those who don't know), Weepy, Giggles, Sassy—and Keith Simpson (who is always reading the Daily Mirror). I'm not even sure they are dwarfs; they're more like Hobbits with shoes. In fact, Von Rottenchops calls them Hobbits at one point. But one thing is very certain, these kids really can act!
And what they are actually digging for is—custard! All those sparklies they find, they just throw to one side. It's custard they want and it's proving hard to find.
The plot is a bit different—there's still a poisoned apple, but also a massive cannon—but it's the same really. Just the means of nastiness have changed.
But some things remain the same: Show White is still beautiful—a bit feisty, yes, but still sweet and nice; the goodies are very good and the baddy is really evil; Dame Dolly Doodle, who brought Snow White up, is all that a panto Dame should be and the dancers, both the juveniles and the pros, are great.
And we still have those great traditional panto scenes, the take-off (rather different from the usual, which is always welcome) and the slosh scene, which this year involves water (soaking the front row is a Gala tradition), dynamite and (of course!) custard.
But all of this—and the excellent sets and costumes—would go for nothing if the performers aren't up to the challenge. This company certainly is. Armstrong has been playing the villain at the Gala since 2008 and Hartley (Chester the Jester) has appeared in every panto since the theatre opened and their experience really shows. They can each establish a rapport with the audience right from the off: Armstrong just has to curl his lip and the boos start while Hartley's "Hello-a!" gets the kids shouting their greetings straightaway.
Lauren Waine makes a great Snow White—she looks and sounds beautiful but is obviously not a girl to mess with—whilst her love interest, Jacob Anderton as the Woodsman, has all the attributes of the perfect Principal Boy: he's brave, strong, good-looking and putty in her hands.
Paul Dunn has played Dame at the Gala for four years and, as Dame Dolly Doodle, he not only manages to hit that delicate balance between the "bloke in a frock" type of Dame and the female impersonator but is also very funny.
Sarah Boulter plays Miranda the Mirror, but be advised: she is much more than a face in a mirror—and she never has to tell anybody who is the fairest of them all! It's an odd part for an actor to play for there is no history, no established character to rely on, but Boulter creates one—a mirror with a mind of its own!
Finally there is Corporal Crosby of Von Rottencheek's army. Pip Chamberlin plays him pretty deadpan most of the time but we do see a little of what is going on in his mind from time to time. He is the perfect stooge to the villain.
Really good dancers choreographed by Amanda Woods, a great variety of songs (from Oliver! to "Blame it on the boogie" to "Baby Shark") accompanied by MD Mark Watson's talented four-piece band, effective lighting and sound design (Elliot Nelson and Andrew French respectively) complete the Gala panto experience.
The Gala is always the first NE panto of the season and, as has been the case since Messrs Armstrong and Hartley took over, this year's show really does set the bar high for the rest of the region's pantos. It's going to take something very special to beat it!
Reviewer: Peter Lathan