Snow White and the Seven Dwarfs
Eric Potts
First Family Entertainment
New Wimbledon Theatre
–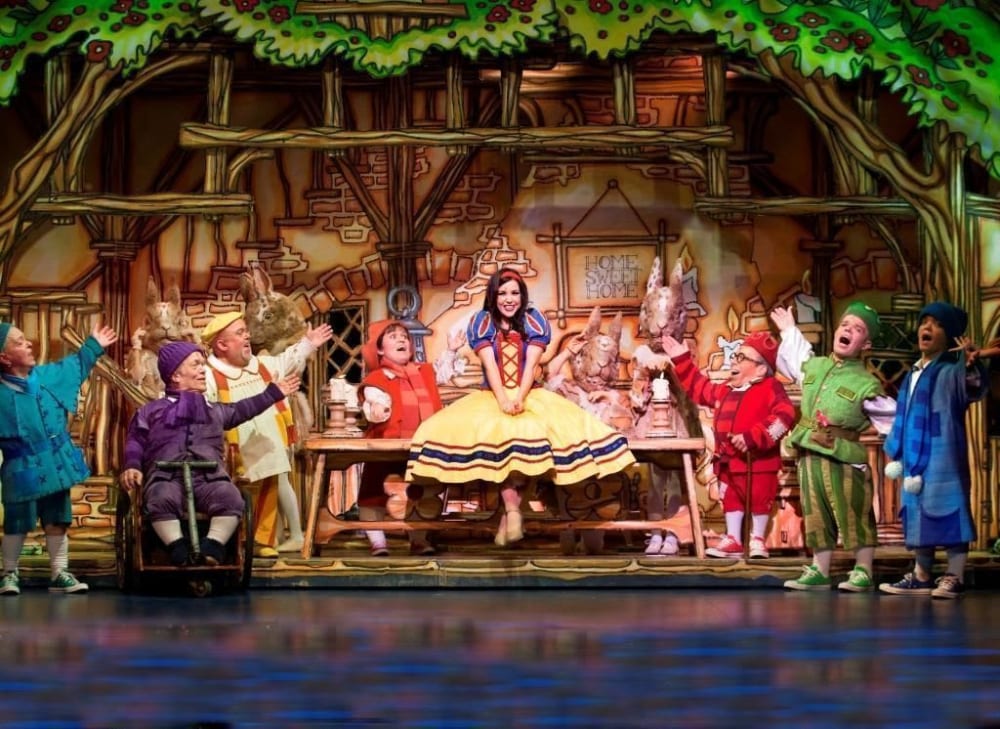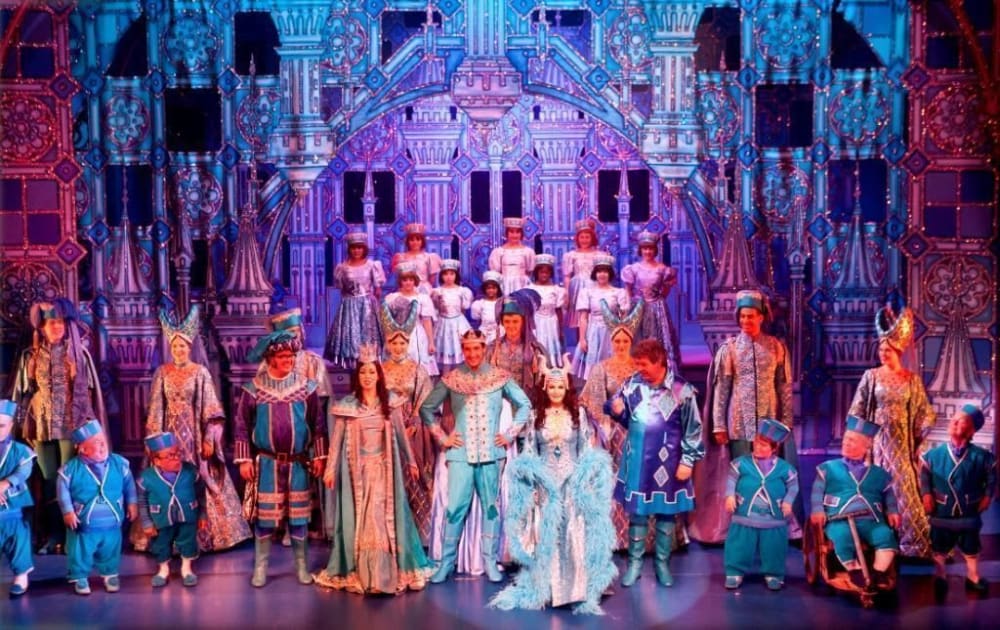 The use of celebrity in pantomime is nothing new. Augustus Harris was doing it loud and proud over 130 years ago at Drury Lane with Music Hall stars of the day, but as Music Hall was replaced by the silver and later small screen, star turns no longer always have that same connection with a live audience.
The Music Halls were rowdy places where audience participation was encouraged and hecklers ten a penny. Dan Leno, Marie Lloyd and Herbert Campbell knew how to deal with a rough crowd, just as they knew how to whip a quiet one into a frenzy and herein lies the problem with this year's casting at the New Wimbledon Theatre.
Over the past five years, Wimbledon has defined itself as the home for the biggest celebrities of the season. Previous pantos have seen stars such as David Hasselhoff and Pamela Anderson send themselves up, with Dame Edna Everage contributing to the fun as last year's Saviour of London by questioning and querying the UK's festive camp-fest. Each of these performers worked their material and played it for laughs, which is not the case this year as Priscilla Presley takes to the stage as the Wicked Queen in Snow White.
Snow White is very difficult to do as a pantomime and Wimbledon's production this year could only loosely be classified as one. There's no Fairy or Dame, no slapstick, slosh or 'It's Behind You' and poor Muddles, played by Lee Carroll, is sidelined completely to make way for Presley and her Henchman (Jarred Christmas). Without the Comic driving the show, panto madness is in short supply, but then perhaps that's the point of Wimbledon's festive offering? It's a panto for non-panto people.
Audiences lap up Presley declaring herself "a creature so gorgeous she won Miss Tennessee" and don't seem to mind that she mimes to musical numbers as she makes her way through the script and its references to her career and famous ex-husband. They fall about laughing at Christmas's absurd antics and reaction to those who misplace his nationality and when the songsheet shout-outs list birthdays of 21, 28, 31 and 33, Wimbledon's market becomes very clear indeed.
The show is full of celebrity, sparkle, glitz and glamour, but the real stars aren't the shrillest Snow White in the land played by Lizzie Jay-Hughes or the arrogant Prince played for laughs by James Austen-Murray, but those that share the show's title with Snow White: the Seven Dwarfs.
First Family Entertainment has assembled a top team of dwarfs for the New Wimbledon's production, led by experienced panto performer Warwick Davis. Davis has been chief dwarf Prof many times before, but having enjoyed a burst of renewed celebrity this year thanks to Life's Too Short, he now finally makes top of the bill on the poster.
Davis is a sublime actor, who radiates warmth and manages to channel his mockumentary persona through a plot device which concludes with Moravia's Got Talent. His fellow dwarfs are an equally talented bunch, with Peter Burroughs's Grumbly constantly sprouting anecdotes about Paralympian Ellie Simmons and Danny Blackner's Loopy demonstrating some of the best clowning to be seen upon the pantomime stage. When the magnificent Seven, led by Prof, burst into 'Gangnam Style' to celebrate the Wicked Queen's demise, the whole auditorium erupts with energy and excitement.
Next year the theatre is set to welcome Aladdin as its festive treat; the title that kicked off this wave of casting back in 2009. Having already experimented with the role of the Genie, First Family Entertainment will have to have something even more impressive up their sleeve to celebrate five years of international stars driving their flagship panto. Perhaps they've got Robin Williams lined up to play Twankey? Only time will tell...
Reviewer: Simon Sladen