Snow White and the Seven Dwarfs
Eric Potts
First Family Entertainment
Opera House, Manchester
–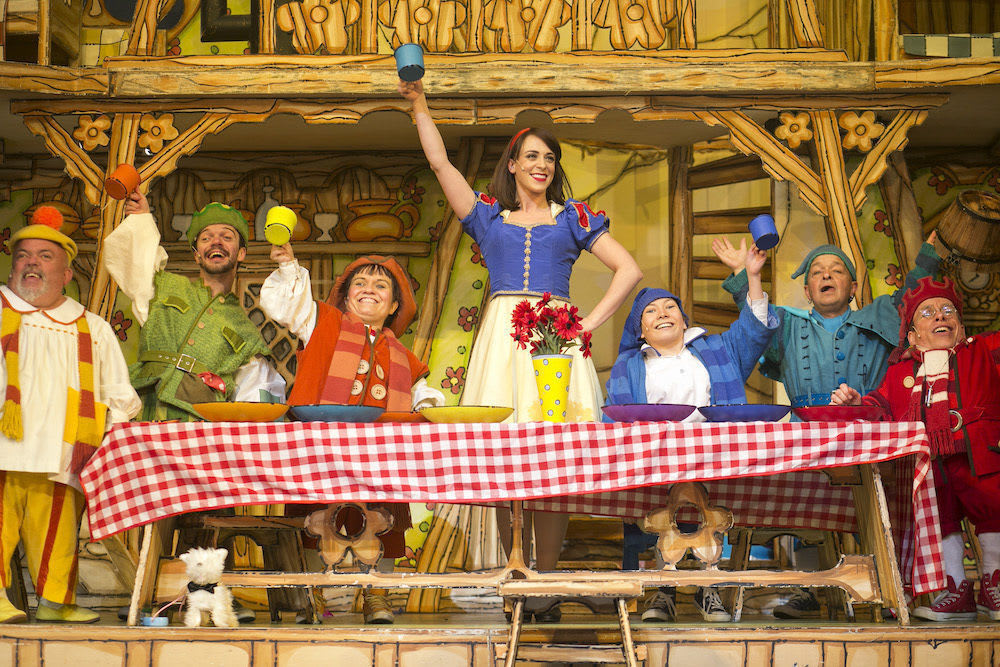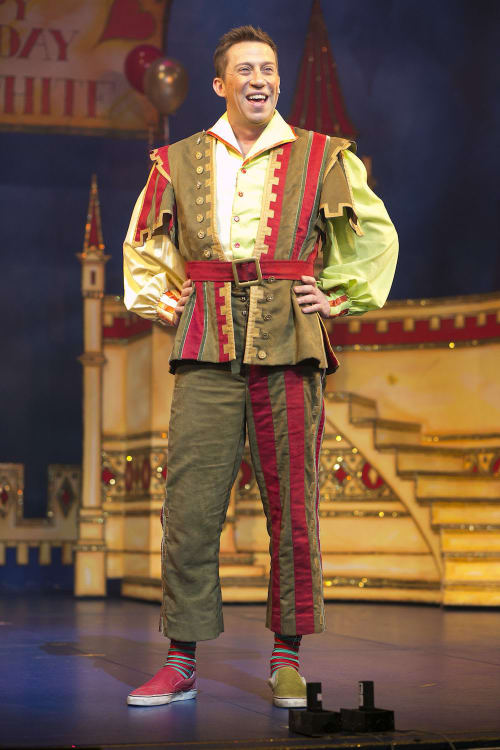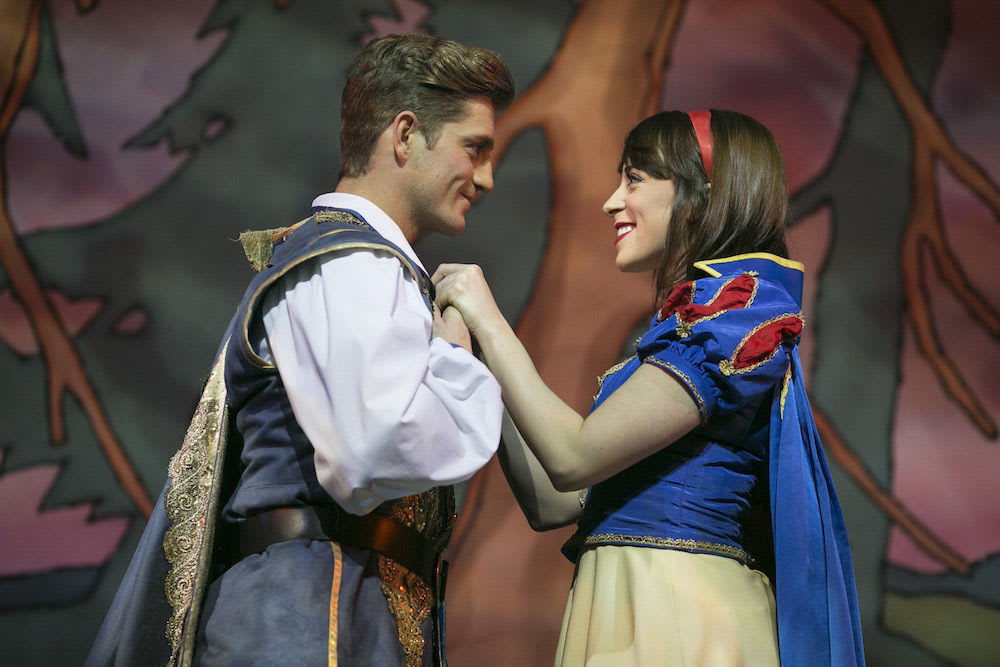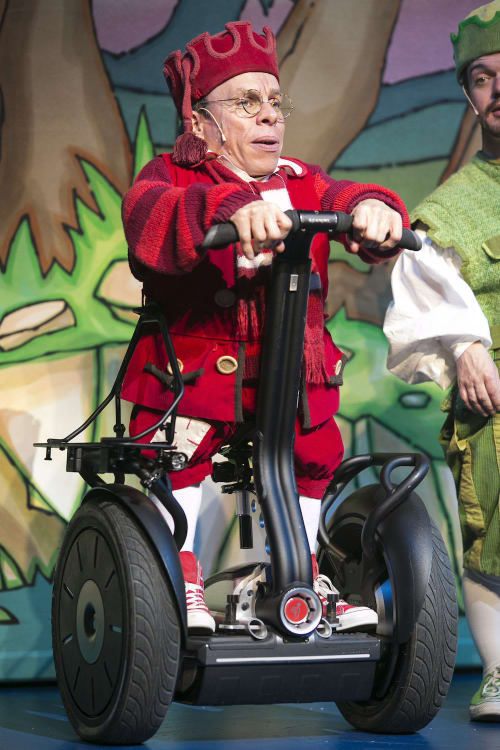 This year's panto at the Manchester Opera House has attracted a big American star again after The Hoff trod its boards two years ago in Peter Pan. This year's villain is former Dallas star Priscilla Presley as the arrogant and vain Wicked Queen.
Sharing top billing is Warwick Davis as head dwarf Prof, who also directs this Eric Potts script, which follows pretty much the story we know, albeit drained of any blood or slaughter of people or animals, but some regular pantomime elements are missing, such as a dame and a slosh scene.
For Opera House panto regulars, though, the star is always Tam Ryan, who this year is the Queen's jester, Muddles, but he doesn't appear nearly enough. He has a superb rapport with the audience, young and old, and his solo comic turns are far funnier than the jokes in the scripted scenes, which sometimes tend towards the overly-wordy and are rarely fresh or original.
The character who gets more stage time than usual is the villain, the Wicked Queen, which is unfortunate as Priscilla Presley has no rapport with the audience at all, recites her lines in a fairly stilted manner and even mimes to her songs (which include her ex-husband Elvis's "Trouble").
In fact Ryan is the only person who acknowledges the presence of the audience at all. While some appear to pause or react to the audience, it all looks rehearsed and pre-planned and so there is no spontaneity or connection with the audience.
Natalie Andreou and Philip Olivier are an appealing Snow White and Prince with pleasant voices that blend together nicely for their love duet. Daniel Stockton, channelling Christopher Biggins, does all the right comic moves as Herman the Henchman but again it looks rehearsed and mechanical so isn't very funny.
The Dwarfs use Disney songs such as "Hi Ho" even if they can't use the Disney names, but their names are closely linked to the familiar ones, so Warwick Davis is Prof (rather than "Doc"), Danny Blackner is Loopy, Pete Bonner is Cheeky, Peter Burroughs is Grumbly, Hayley Burroughs is Blusher, Annabelle Davis is Snoozy and Dean Whatton is Sniffley.
The Dwarfs have some nice routines together, but some are a bit too drawn-out, including the Moravia's Got Talent references—although Loopy's Susan Boyle impression is admittedly funny.
The sets are bright, detailed and fun, with some impressive scenes in the mines and Dwarfs' cottage, and there are costumes to match. There are chances to shout out and boo the villain and a partial community song.
The ensemble is given an additional boost from a troupe of juvenile dancers, who are well-drilled and don't look out of place amongst the professionals—although "Happy" by Pharrell Williams is a bit low for young girls' voices to be audible.
I'm sure the comic timing and audience rapport will improve during the run, but it still won't be up there with the best pantos we've seen at the Opera House and I can't see the Wicked Queen becoming what we would expect of a pantomime villain any time soon.
But if you want a rare chance to see Priscilla Presley in the flesh, she is in Manchester live on stage until 4 January.
Reviewer: David Chadderton