Snow White
Lou Stein
Chickenshed
Chickenshed
–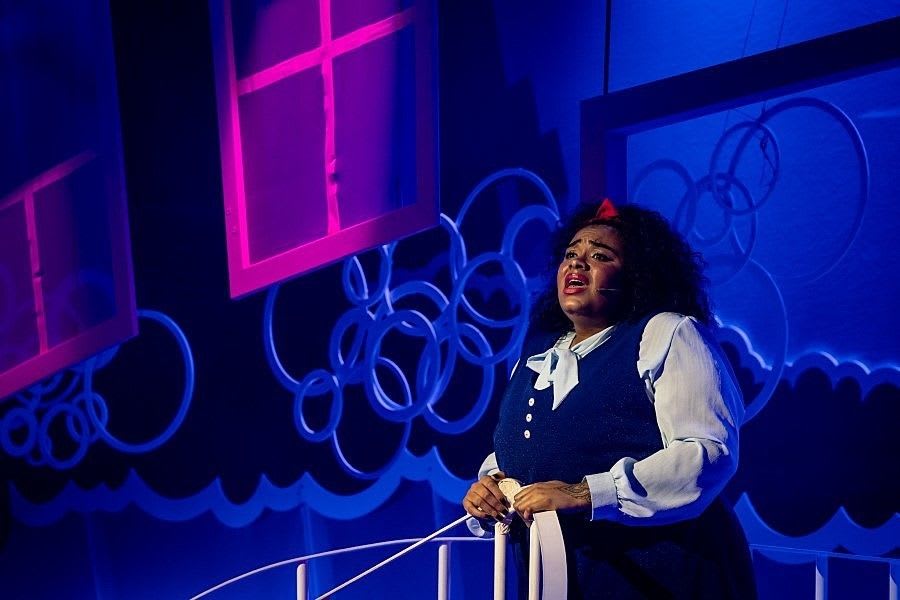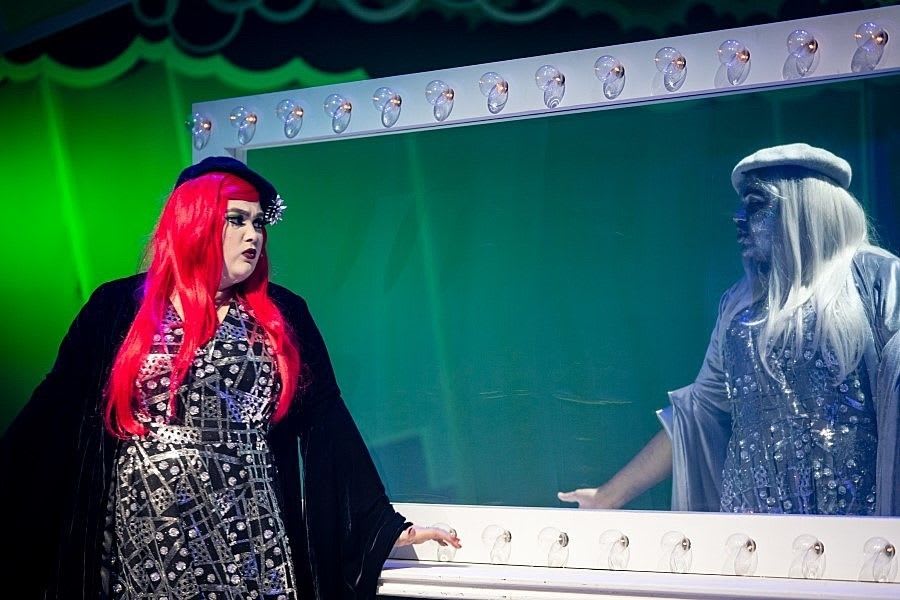 Expectations of Chickenshed's Snow White, are instantly raised by the stunning psychedelic black and white set of William Fricker, who also designed costumes to give a nod to the Swinging 1960s London, where the character Jane De Villiers (Sarah Connolly), a fashion model, likes to parade her great beauty.
She certainly has lots of social opportunities to do this, given she is married to the millionaire Hector (Jonny Morton) and lives in a grand mansion in Regent's Park.
However, she makes the mistake of asking her mirror, played by Ashley Driver wearing a sparkling silver costume. whether she is the most beautiful person in the world and gets an answer she didn't want.
Mirror points out that beauty is an inner thing and that there's lots of competition from the likes of Marilyn Monroe and Martin Luther King. Pressed to make a judgement, Mirror admits that Jane's stepdaughter Snow White (Cara McInanny) is the most beautiful. Annoyed, Jane asks the head of security to bump her off while taking her on a date to Old Soho.
Of course he doesn't and Snow White goes adventuring to the music of Dave Carey, with its occasional touch of a '60s sound, matched mostly to the very fine, more contemporary style of singing by Cara McInanny and the ever-lively choreographed dances of some 200 cast members in the Green rota. (There are some six hundred other cast members, divided into three other rotas.)
The music and dancing rarely pause, as Snow White seeks sanctuary in Scotland, among the Psychedelic Sprites and the Magnificent Seven that include Sunshine (Kyra Ancona-Francis), Laughter (Nigel Spurgeon) and the ever-worrying Panic (Bethany Hamlin).
And in case you are worrying, in this version the stepmother doesn't die and they all live happily ever after, singing at the Electric Ballroom the song "Love, Friendship and Kindness".
Reviewer: Keith Mckenna