Snow White
Ray Spencer and Graeme Thompson
Customs House
The Customs House, South Shields
–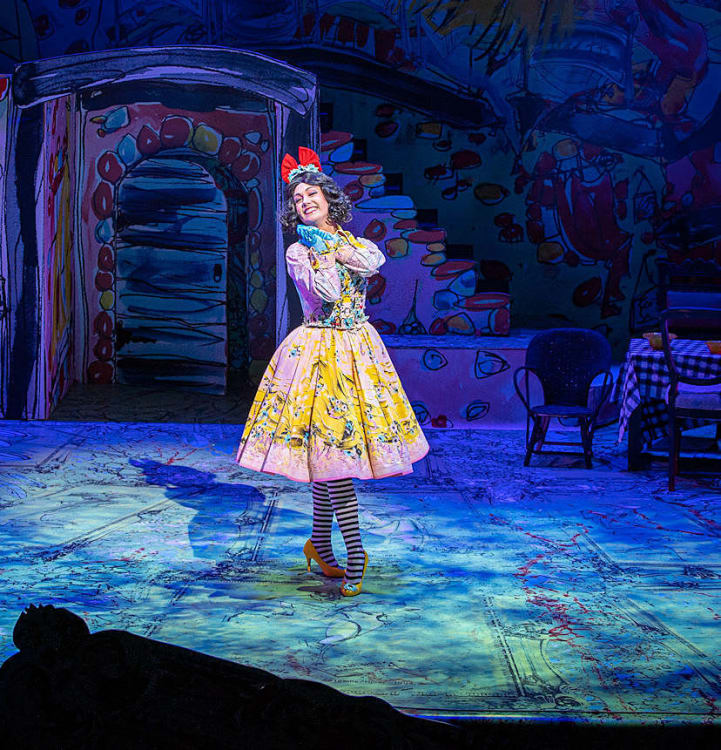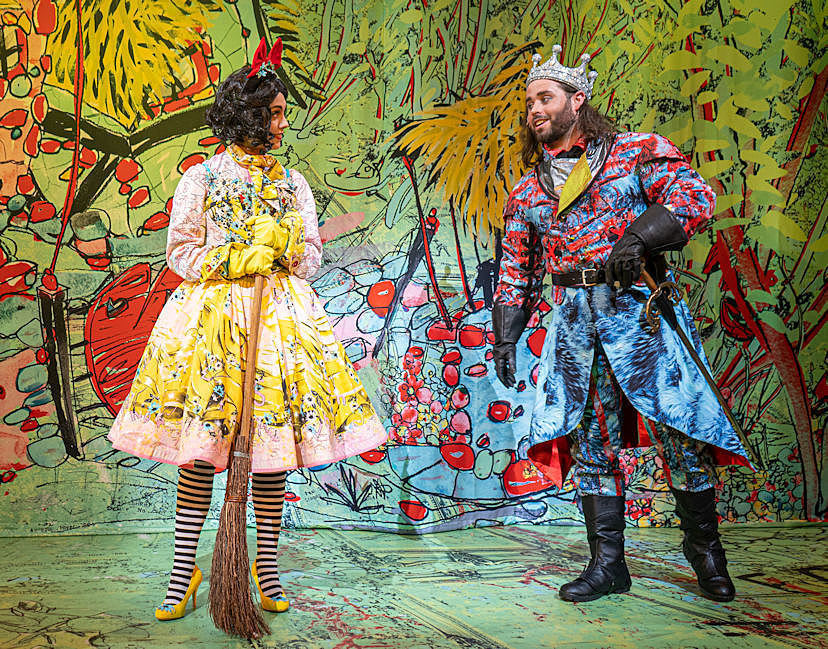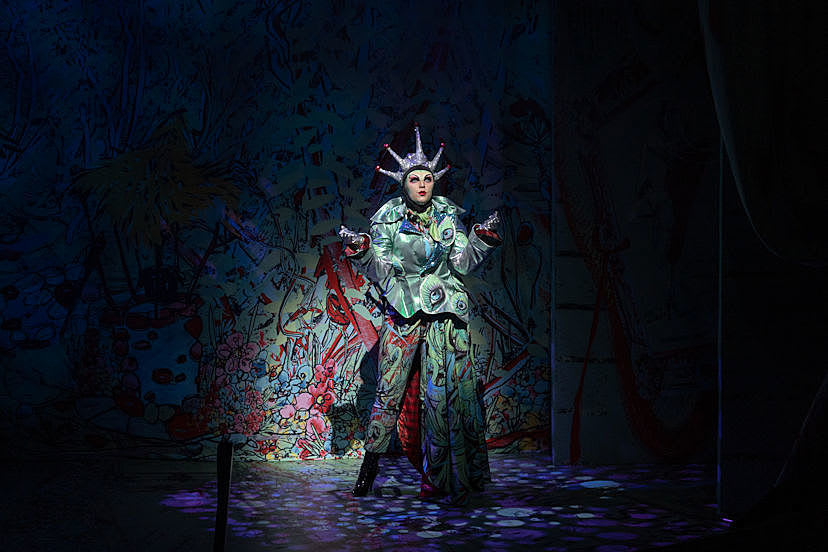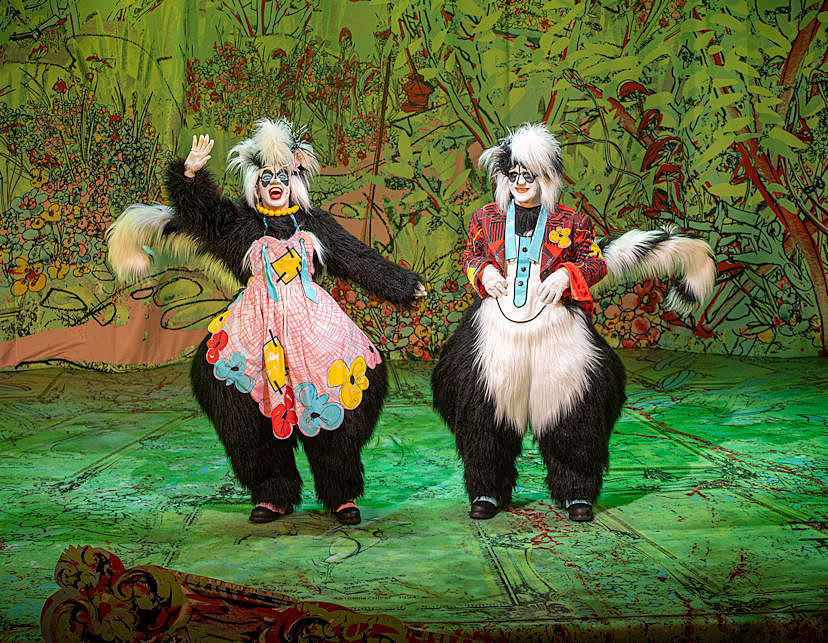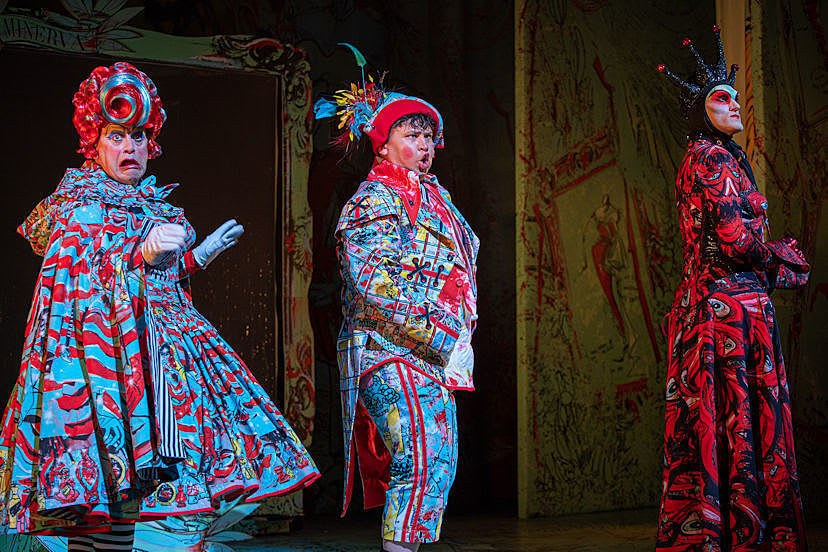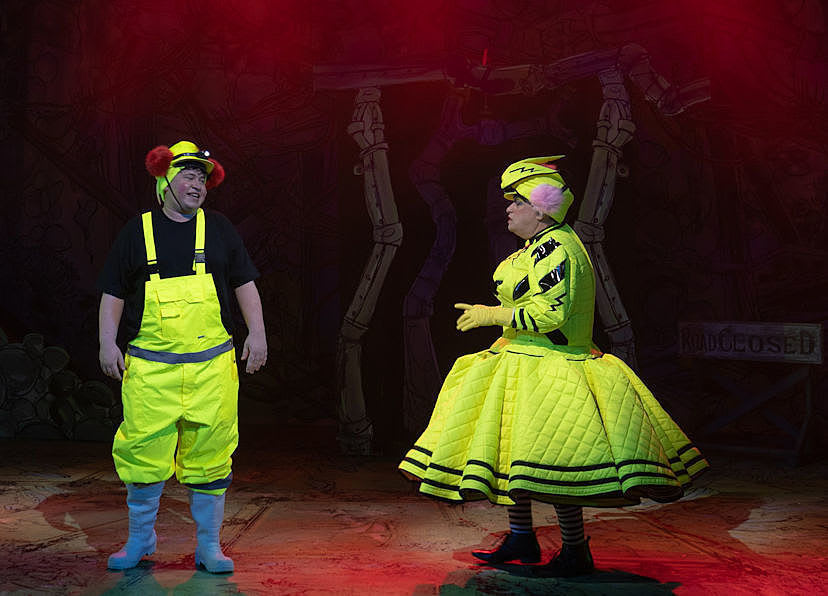 Snow White was the first panto ever presented at the Customs House when it opened in 1994 and this year's Snow White press night was the venue's actual 25th birthday. How appropriate, then, that the team behind the "little panto with the big heart" should pull out all the stops and produce what is, without a doubt, the best Customs House panto for a long time.
Don't misunderstand me! The CH panto is always a good 'un, but this is extra-special, not a weak link, no matter how minor, anywhere. It helps, of course, that the show has a loyal and totally enthusiastic audience which is ever-ready to enjoy and join in. We were hardly two bars into the overture and they were clapping along, and the shouting, from adults and kids alike, was loud, raucous and full of enthusiasm.
And this time there was something I've never seen before. In the second half, before the obligatory slosh scene (a CH panto without a slosh scene is unimaginable), what normally happens is that the stage crew, hidden behind a cloth, lays a tarpaulin down to protect the stage from the huge messiness which is about to ensue. Not this time! In what seemed a scene like any other, Dame Bella and Arbuthnot her son suddenly bent down and picked up the edges of the tarp (which we simply hadn't noticed up to that point) and proceeded to unroll it. Cue huge cheers and applause from the audience who immediately realised what was coming. A true meta-theatrical moment which worked like a dream.
Panto needs performers who not only really know the genre and enjoy interacting with the audience but who can also pick up and run with mistakes and anything which goes wrong, and this company are panto people through and through.
The stars, of course, are regulars Dame Bella Ballcock (Ray Spencer, who has been playing in pantos since God was a boy) and his daft son Arbuthnot (Davy Hopper), both of whom have a fantastic relationship with the audience, and they are joined by Annie Guy (Snow White), a really beautiful singer, reprising her success as principal girl in last year's Beauty and the Beast, and Steven Lee Hamilton, sometime principal boy but this time donning the drag to play a wonderfully wicked Evil Queen. He's played villain before but never quite like this!
Another returning semi-regular is Luke Maddison who joins last year's Cutlet the Signing Sheep, Charlie Raine, to form the smelly skunk duo Whiffy and Squiffy—fart jokes by the million! Beautifully costumed (as are the rest of the characters) they make a great and very funny addition to panto's roll of skin parts. And yet again Charlie signs throughout
We have to have a goody to counterbalance the baddy, so the Evil Queen has her really very nice sister, Minerva (Bethan Amber), mother of Snow White, whom the evil one had imprisoned in the mirror, but…
And of course there's the principal boy, the Prince of the North (Dale Jewitt), all the way from Winterfell and looking for a bride. Good looking, upright and true, he is truly a "veray parfit gentil knight." He can sing too. (And he does look a bit like Jon Snow.)
The cast is completed by members of the South Tyneside Dance Workshop, trained and choreographed, as ever, by Jacqui West. Four of them are dancers but seven are the Minor Miners: Spelk, Plodge, Gadgie, Radgie, Clarts, Bog and Fettle (four Geordies along with a Scouser, an Irishman and a Brummy—cue "Peaky… insert pun here" jokes), voiced by members of the main cast.
There are lots of local references, of course: Cleadon Village (Village pronounced as in French—because it's dead posh), The Red Door (Little Mix's Jade's new cocktail bar in the town), and of course one of the big production numbers had to be "Let's Get Ready to Rumble", with which local lad Chris Ramsey wowed the Strictly judges and audience. And it certainly wowed the panto audience too!
The Customs House panto is always very funny, not infrequently filthy (but filth which goes straight over the kids' heads) (and it's mainly from Ray Spencer) (of course) and the Disneyfication of the story is kept to a minimum. There are a couple of notes introducing a Disney song which then goes off in a very different direction and turns out to be the last one you would expect, and the apple looks just like the one In the film, but that's it. This is the Customs House's Snow White, not Disney's, and is very much the better for it.
There's a little touch of Disney in the costume and make-up of the Evil Queen, but it's little more than a gesture (an homage perhaps?) and the costumes, make-up and set are unmistakeably Paul Shriek and Matt Fox. Imaginative, creative and unique, there really is no one like them, and they do add an enormous amount to the overall impact of the show.
OK, writers Spencer and Thompson, let's see you improve on this one with Rapunzel next year! It's going to be hard.
Reviewer: Peter Lathan