Snow White
Clare Allen
Georgian Theatre Royal
The Georgian Theatre Royal, Richmond, North Yorkshire
–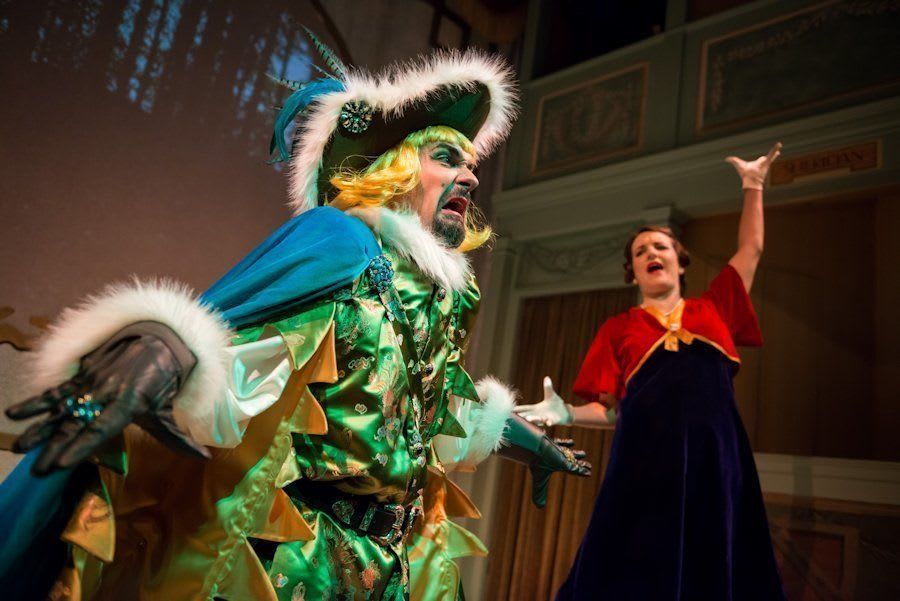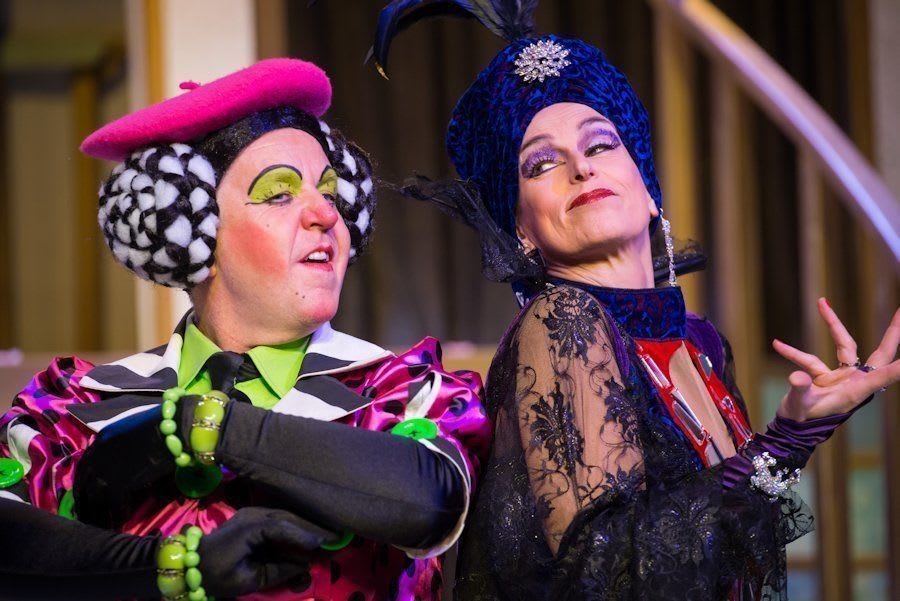 The old tradition of Actor/Manager pioneered by the famous Samuel Butler, which brought The Georgian Theatre in Richmond to life, has come full circle. Okay, so Clare Allen, the theatre's manager, or chief executive as she's now titled, doesn't act in this production, but she has both written and directed the theatre's annual pantomime with considerable flare and oodles of imagination.
But first we need to get one thing straight: there are no Dwarfs in this Christmas offering, nor were there any in the original fairy story written by The Brothers Grimm. It was Walt Disney who changed the anonymous, benevolent little earth-spirits into individual dwarf characters. Grimms' spirits were perfectly capable of looking after themselves, unlike the bearded babies of Disney, who have to be cooked and cleaned for by Snow White, the all-American Mom.
And so, once upon a time on a film set in Hollywood in the golden delicious (yes, there are apples!) era of glamorous Art Deco we find Snow White, a wannabe starlet looking for her big break. Emily Essery has all the attributes of sweet innocence and, of course, beauty, that are essential to the plot.
Our villain is not the wicked stepmother; in fact, that too is a Disney invention - in the original story; it was Snow White's mother who dispatched her with a poison apple. In Allen's version we have a wickedly good Penny McDonald as Norma Desmondemona, the ageing movie star, who is losing her looks and is so vain she's invented an ingenious David Bowie mirror that doesn't lie - I won't spoil it for you by telling you how brilliant this little invention really is, but I can say there is an apple or three in this production.
The Dame, an unlikely film director Orsenia Wells, is the endearing Gary 'Gacko' Bridgens who is brimful of silly jokes, some of which I actually hadn't heard before and I loved his performance of Sia's Chandelier. Bridgens just gets better every year, his comedy timing is spot on and he's developing his own brand of gruff comic Dameness that's refreshingly funny.
Making a memorable stage debut as the love interest Rudolph Valentine, as well as the ingeniously quirky David Bowie-inspired Mirror, is Billy Gaines from Richmond. Those spirits are the Film Set Ragamuffins, a bunch of really talented local kids who didn't put a foot out of place.
Foxton's delightfully uncluttered set fits into the theatre with a seamlesss beauty and Naomi Parker's costumes are awesome. Daniel Bowater's music captures the period perfectly, ably assisted by the talented Jack Burton.
I love the way Allen used film in the style of Laurel and Hardy for various extra bits, including Snow White's fateful trip into the woods - the bear in this scene totally cracked me up.
Oh, and then there's 4 year old Tallulah-River Gilpin, who opens and closes the show. I won't say how, but it really is heart melting stuff. Well done, Tallulah.
Mirror, mirror on the wall,
Which is the best story of them all?
The mirror answers, it tells no lies.
Disney wants to take the prize
But Richmond's Snow White, this is true,
Is a thousand times lovelier than you!
Amazeballs! I loved it. Enough said?
Reviewer: Helen Brown