Sold
Amantha Edmead
Kuumba Nia Arts and Unlock the Chains Collective in association with Park Theatre
Park Theatre
–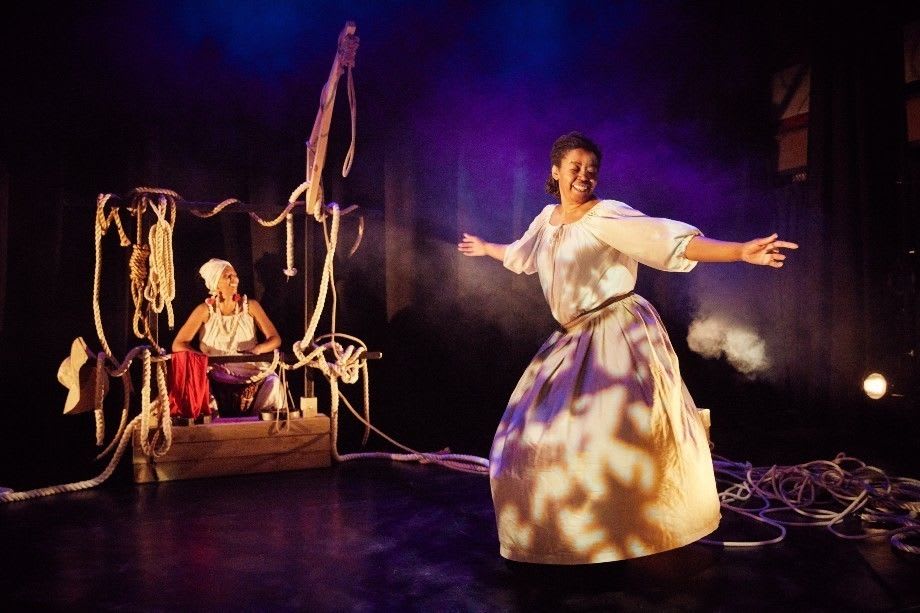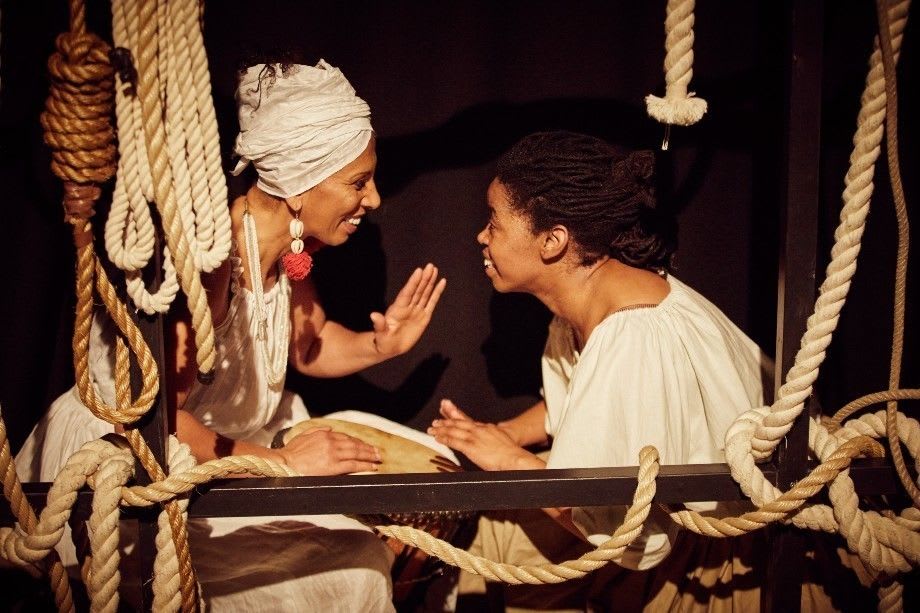 Mary Prince was the first black woman to have an account of her life published in Britain. Sold is the one-woman dramatisation with stories, dance and songs of that life. It is written and performed by Amantha Edmead, accompanied by Angie Amra Anderson on drums, taking us from the Bermuda of her birth into slavery to her eventual contact with abolitionists in London many decades later.
Among a succession of owners was a captain who bought her as a child to be the 'plaything' of his granddaughter Betsy, who would call her "my little nigger."
Although you would think that the owners would be careful not to damage their property, Mary speaks of beatings that cause one pregnant woman Hettie to lose her child. On one occasion, she herself is given a hundred lashes of the whip. Even the long hours of work in the salt marshes took a toll on people's health.
She did find some relief in joining a church, admitting she hadn't realised how great a sinner she was till she became a member. During that time, she met and married Daniel, a former slave who had bought his freedom. This resulted in more beatings from an owner who objected to the marriage. Eventually, she accompanies her owners without her husband to England where an abolitionist encourages her to tell her life story.
This performance is a rare important opportunity to hear the voice of someone on the receiving end of Britain's brutal support for slavery.
Reviewer: Keith Mckenna