Some Like It Hip Hop
Kate Prince
ZooNation
Peacock Theatre
–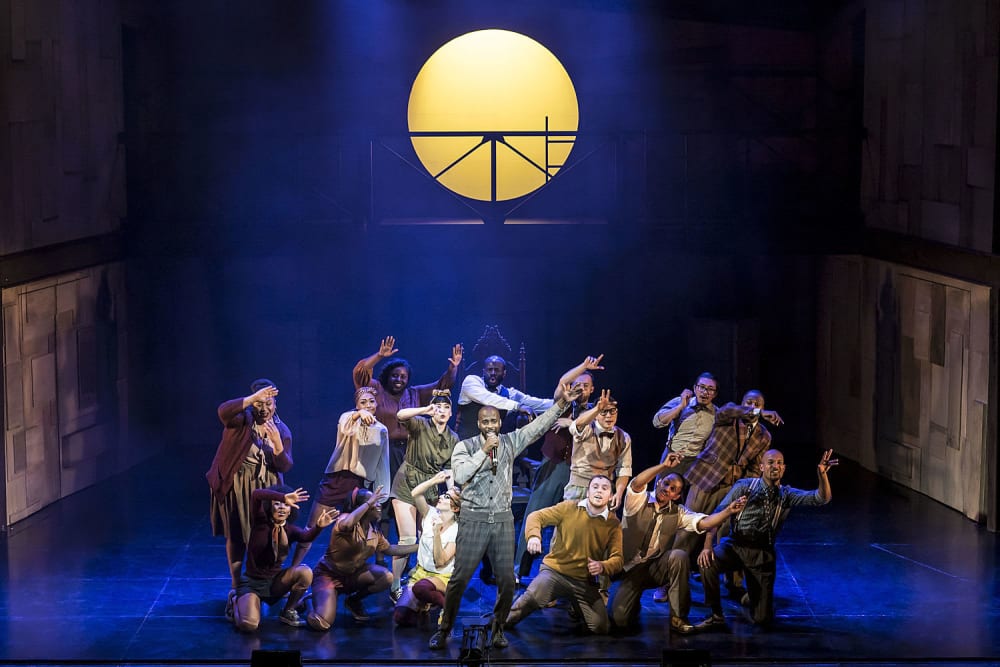 Hip hop, like the tin man in The Wizard of Oz, is given a live beating heart, pumping out fast-paced energy in mind-bogglingly athletic dance that exudes spirited storytelling in an evening no less powerful than its original run in 2011.
The revival of this show from ZooNation, Kate Prince's dance company, eight years on, proves that, while giving hip hop a soul through storytelling is now a familiar entity, it's still a breathtakingly effective a way to spread sheer joy and passion from stage to seats. Enough tonight to raise the entire auditorium up on their feet clapping in near gospel-like fervour to the final track "Let the sun shine". Does this happen every night? Probably.
The fable, following in the footsteps of Into the Hoods, was created to expose the sinister dangers of 'a man's world' using street dance to build an exciting new language of storytelling through dance-offs, head spins, backflips, somersaults and isolations galore, yet used with targeted expressive focus to build dramatic intensity as the plot thickens.
Drawing on inspiration from Billy Wilder's classic cross-dressing movie Some Like it Hot (though here it is girls dressed as men) and Shakespeare's Twelfth Night, possibly a commentary on the misogyny often associated with hip hop culture, the story is simple, but crawls its way under the skin.
As Governor of the city, the recently widowed tyrant turns his back on happiness, books and women, including his very own daughter, plunging the city into darkness. Terrifying forces are set loose by the Governor, played by Christian Alozie, who creates a physically imposing character magnified by his giant shadow. Alozie dances, often in a stationary position as if some kid of a shamen or god with the ability to manipulate the masses by simply waving his hands and krumping.
The shady boss is eventually met with resistance in the shape of the joyful playfulness from two women cast out of the city who come back as men—Jo-Jo (Lizzie Gough) and Kerri, played by the brilliant Jade Hackett. Two kooky book-loving boys help the girls fan the flames of revolution and one, Franzén's angelic, glasses-clad Simeon, perpetually in motion and on the lookout for love, steals the show. Assisting Prince with the choreography, he is a mesmeric force onstage as the shoulder shrugging, peppy, short-trousered lad.
The performance is also stuffed full of humour countering doom and gloom, backed by the brilliantly written score (with lyrics by Prince and music by DJ Walde and Josh Cohen) performed live on stage by singers who drown out the sometimes tinny sounding recorded music. It's wonderful to see that musicians are given equal weight in the fable as the dancers and both correspond to each other in a brilliant mesh of sound and responsive movement.
There are also are some drop-dead stunning solos that reach new dramatic heights when the two sides, the fun and the gloomy, battle it out in a dance-off, a bit like a sing-off, using every move under the sun from spinning, krumping, pumping to beautiful, near elegiac ripples of movement on par with any classical ballet.
A totally exuberant night full of joy and spirited action that ends on a final participatory boogie in a parting party atmosphere. Like all great classics, you could watch this show on repeat and never tire.
Reviewer: Rachel Nouchi