Some Mothers Do 'Ave 'Em
Guy Unsworth, based on the original TV series by Raymond Allen
Limelight Productions
Curve Theatre, Leicester
–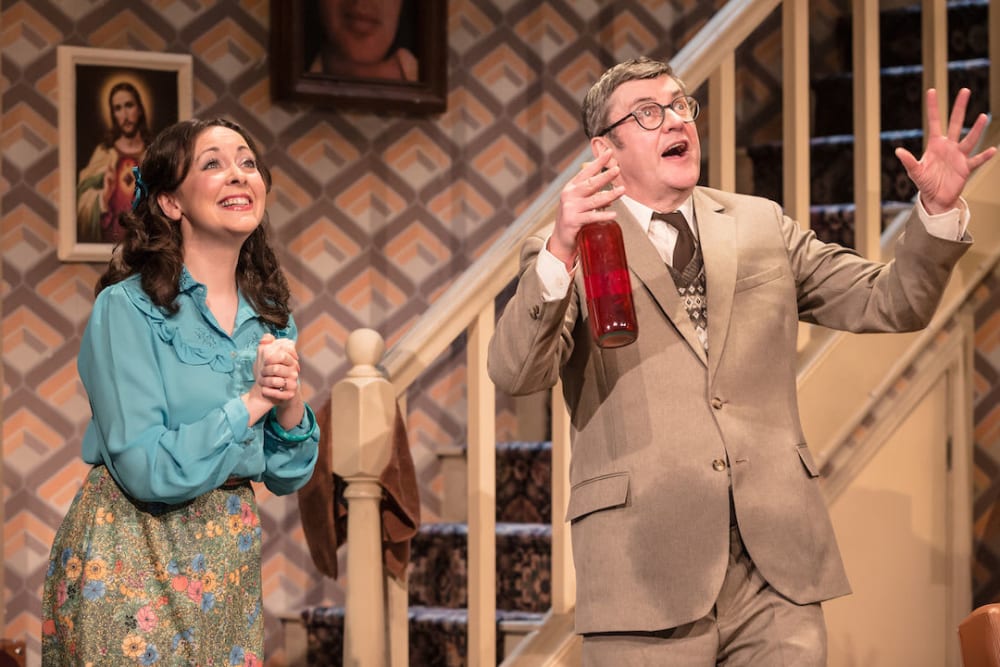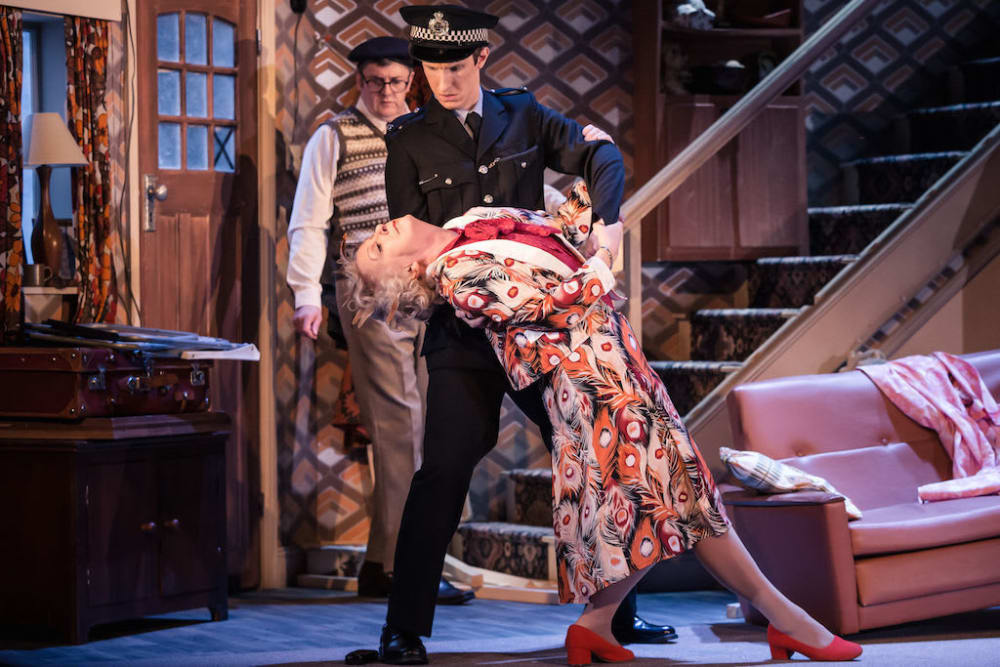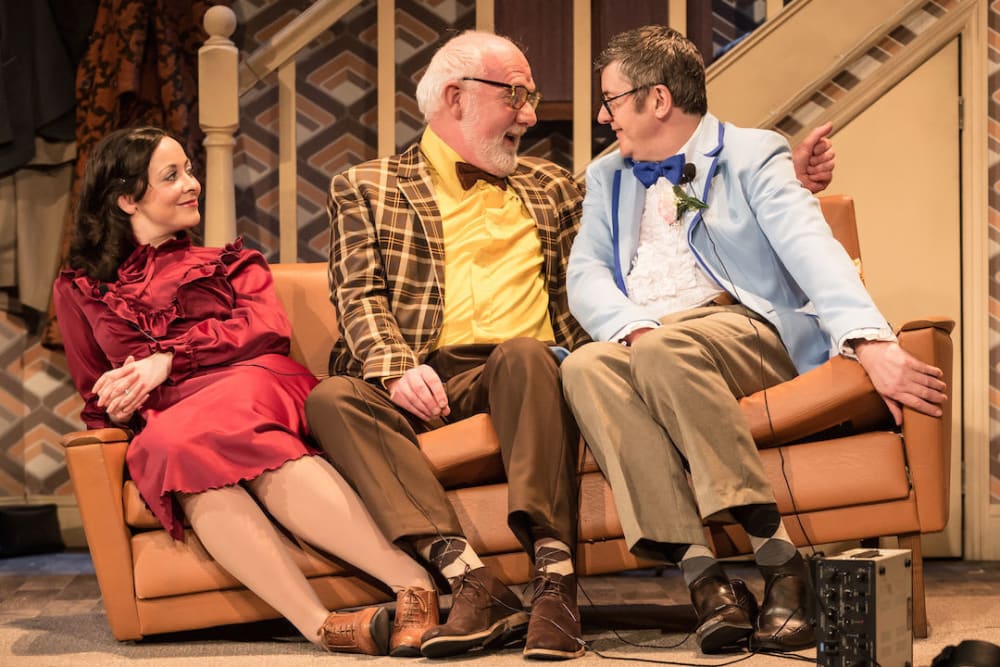 Ah, the halcyon days of the 1970s: power cuts, the three-day week, joining the EEC. And on TV (amid the horror of just three channels and no remote control), the British sitcom was the dominant force as shows such as Dad's Army, The Good Life and Fawlty Towers perfected the art of the half-hour situation comedy.
Raymond Allen's Some Mother's Do 'Ave 'Em ran for three series and three Christmas specials between 1973 and 1978, regularly attracting audiences of over 20 million. Michael Crawford played the mac-and-beret-wearing, well-meaning but woefully accident-prone Frank Spencer, performing increasingly elaborate stunts and pratfalls to the horror of his long-suffering wife Betty.
Following success working with Joe Pasquale in the 2013-15 West End and touring production of Spamalot, writer and director Guy Unsworth has, with this touring production of Some Mothers Do 'Ave 'Em, created a superb vehicle for Pasquale to demonstrate his considerable comedic skills.
However, this show is hardly a gimmick, and while still set in the '70s and fusing several TV episodes to form a 110-minute stage play, Pasquale avoids a straight-up impersonation of "Michael Crawford playing Frank Spencer", bringing his own interpretation to this much-loved character.
Stunts rely mainly on interaction with Simon Higlett's inspired set, Matt Haskins's lighting and Ian Horrocks-Taylor's sound design, all three forming a character in its own right as Frank and Betty's home pulls with and against poor old "I'll fix it tomorrow" Frank. Dodgy plumbing, bodged wiring and a hodgepodge of quick fixes bring the house down, both comedically and literally.
Although Pasquale has the lion's share of stage time and action, the whole cast are superb and clearly all love this show. Sarah Earnshaw as Betty is very much the straight man / wife, but the tenderness and love between her and Frank add warming contrasts to the slapstick. Susie Blake expertly delivers withering looks and comments as Frank's mother-in-law, as well as a spectacular stunt of her own.
Great support also from David Shaw-Parker as Father O'Hara, Moray Treadwell doubling as pompous David Worthington and exasperated TV producer Terry Luscombe and Chris Kiely as Desmond and sitcom mainstay of "bemused Constable".
There is a danger a re-make of a hugely successful show from the past could wallow in a syrupy pool of nostalgia, clinging on desperately to a bygone era. Pleasingly and reassuringly, whilst this production is certainly a loving homage to the original TV show, it works in its own right on stage in the 21st century, thanks to expert pacing, spot-on comic timing and delivery, and some great belly laughs.
This is British quirky humour at its best, packed full of pathos, puns, pratfalls and some nice 'n' fruity postcard humour.
Reviewer: Sally Jack