Someone Who'll Watch Over Me
Frank McGuinness
Chichester Festival Theatre
Minerva Theatre, Chichester
–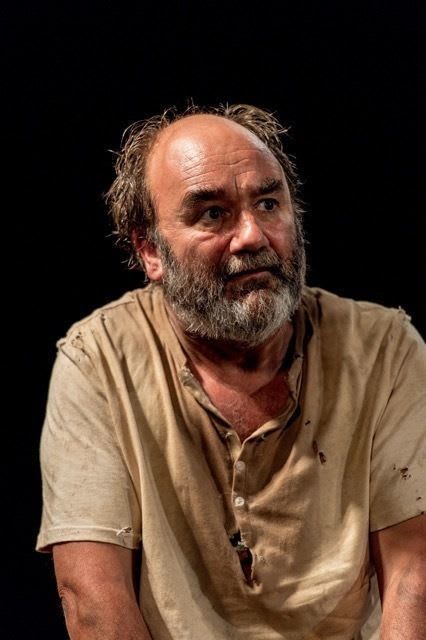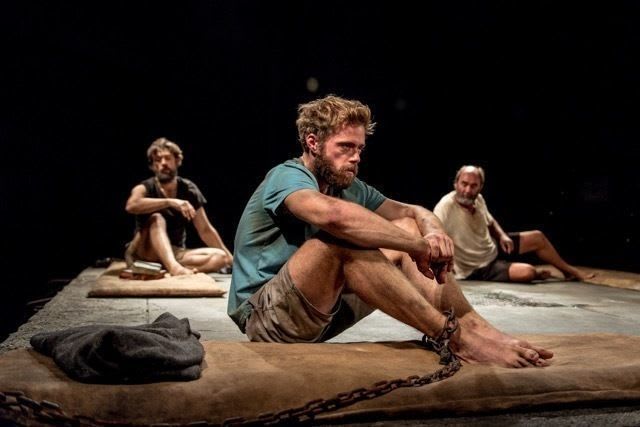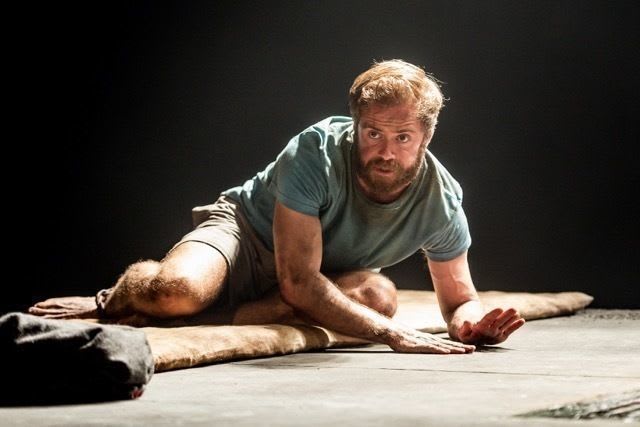 "There is an Englishman, an Irishman and an American." Sounds like the beginning of a 'shaggy dog' story, but the situation here is no joke.
These three men are in a cell in Beirut, Lebanon, chained to the floor and taken as hostages but with no idea why they have been chosen. As the days, weeks and months roll by, these diverse characters, a university professor, a journalist and a doctor all with differing ideas on life and living, gradually get to know each other, and themselves, in the close confinement they are forced to share.
They also come to realise how much their relationship, or otherwise, with their fathers has shaped their development and made them the people they have become.
The show opens dramatically in complete darkness, the only sound being Ella Fitzgerald singing "Someone Who'll Watch Over Me". As Paule Constable's atmospheric lighting reveals the scene, we discover this is the favourite song of Edward (Rory Keenan), the Irish war correspondent, trying to relieve the excruciating boredom by imagining himself elsewhere, in this case radio's Desert Island Discs.
His fellow prisoner at this point is Adam Rayner's American doctor, Adam, who is intent on a tough fitness regime trying to keep himself sane and the two men, so very different, resent and irritate each other.
Also revealed is Robert Jones's set—the cell and the damp, cold spartan conditions they are enduring. With the stone floor under them, huge rusting pipes above and no windows, all they have is each other, a Bible and the Koran.
They are just beginning to know one another when, after another blackout, they find a third prisoner has joined them. This is David Haig as middle-aged widower Michael, previously a lecturer in Middle and Old English (something close to the heart of the author), and a subject which causes him to be somewhat pedantic in the use of the English language, another irritant to his companions.
Happily for us, there is no obvious violence (the days of torture, brutality and beheadings are yet to come) and their captors are never seen, but their presence is felt in the discussions and arguments between the men as they try to always be heard laughing—never giving way to despair.
In fact there is so much comedy in the dialogue and actions that it is difficult at times to remember this is a serious drama, but a drama where the indomitable spirit and survival instincts of the human race come to the fore.
Keenan's excited and emotional 'commentary' on a remembered horse race is hilarious, topped later by Haig as he demonstrates (words, actions and sounds) a Wimbledon tennis match between Virginia Wade and Betty Stove ending with Rayner's rather reluctant impersonation of the Queen presenting the trophy.
They have 'drinking' sessions, downing their choice of booze with such evident pleasure you can almost taste it and, with the power of the dialogue and the excellence of its delivery I swear I could actually see Haig's white cliffs of Dover as Michael flies over them on his imaginary flight to freedom.
There is laughter all the way through, a laughter tinged with sympathy, apprehension, fear and hope that they will come through it all.
Michael Attenborough directs a production that I had expected to be "a box of Kleenex job" but the only moment the tears finally came was, when leaving the last man behind, they very gently and tenderly comb each others' hair—a tradition of the Spartan warriors. Brilliant!
Reviewer: Sheila Connor