Something Else
Kathryn Cave, illustrated by Chris Riddell, adapted by Deafinitely Theatre
Deafinitely Theatre
Wyndham's Theatre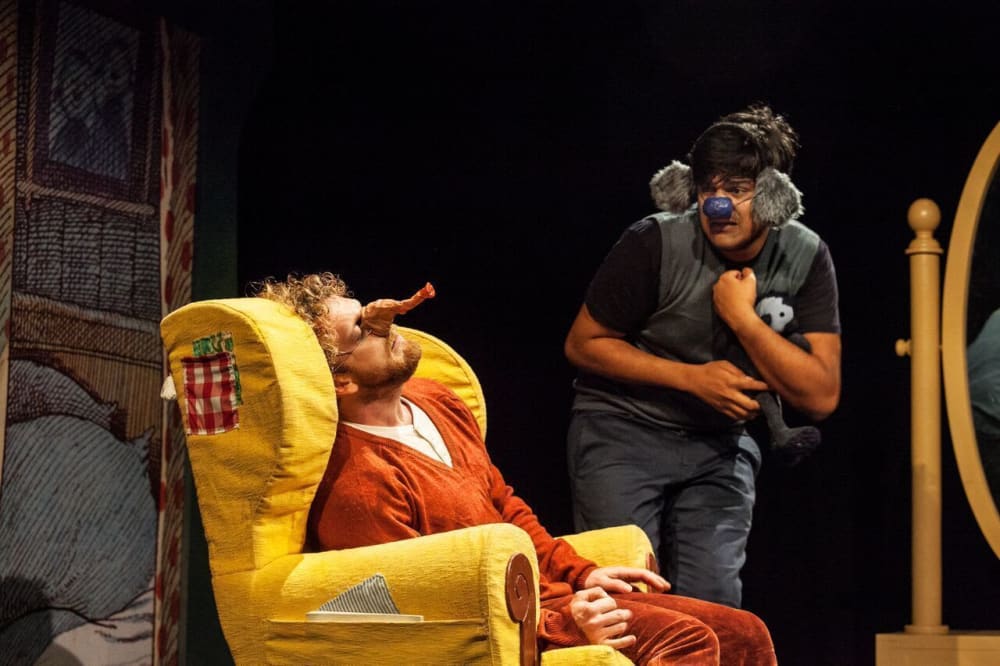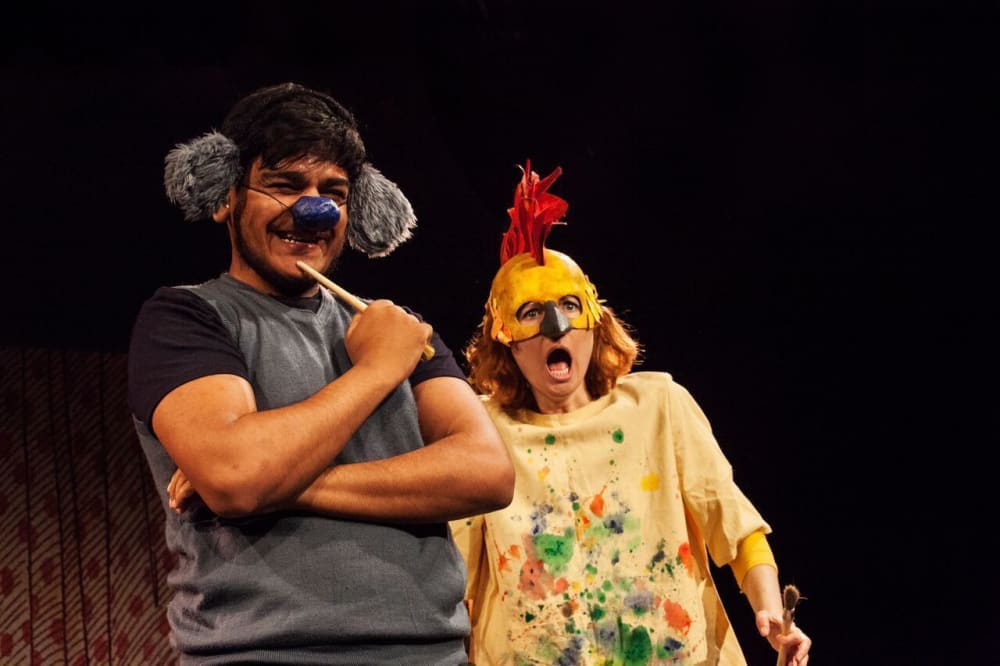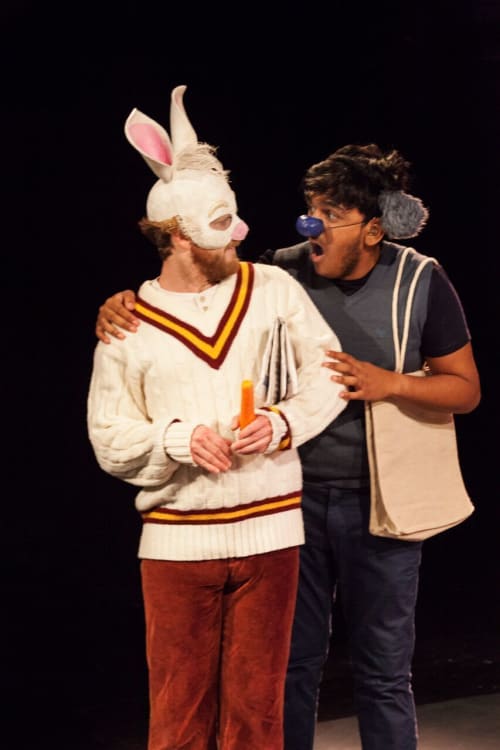 Deafinitely Theatre is a company that for fifteen years has been producing bilingual shows combining visual storytelling and English Sign Language with spoken English.
As co-founder and Artistic Director Paula Garfield told the audience in a presentation after the show that got the whole audience signing, they create shows that make it possible to introduce deaf youngsters to theatre and that can be shared by the whole family whether deaf or hearing.
Something Else is based on a picture book that was the first winner of the UNESCO prize for Children's and Young People's Literature in the Service of Tolerance in 1997. It is the story of a creature who lives on the top of a hill and is lonely without any friends. When he meets others (a woman, a pair of giraffes, a cockerel, and a rabbit in this adaptation) they don't want to be friends, they find him too different, but then he reactions in the same way when another tries to be friends with him.
Something Else looks different, perhaps the most obvious thing people notice, whether colour or features or clothing. He uses a different language in signing and he is also deaf—that isn't immediately obvious but it means that as well as communicating in another way he doesn't wake up when people knock on the door for instance. It is another layer of difference that deaf people have to handle and for hearing people be aware of, but it shouldn't be a barrier to friendship.
It is played here in a very simple setting by Paul Burgess that reflects Chris Riddell's artwork. Deaf actor Nadeem Islam plays Something Else, who rather fancies himself got up as Superman. Partially deaf Clare-Louise English and hearing Ian Street share the other characters including a cockerel and a very bouncy bunny and Something, an unusual creature with a tiny elephantine nose.
Dialogue and narration may be spoken and signed simultaneously or overlapping. Nadeem communicates almost entirely by gesture and signing, the others providing both speech and sign, the telling easily flowing between them.
It is played out with imagination. Ian keeps Clare-Louise's scarf stretched out in the wind and rustles his own clothes as they climb up to Something Else's home. Something Else daubs on a lady artist's invisible canvas.
It is often very funny, as when the cleanliness conscious central character scrubs under his arms with his toothbrush, when two giraffes and Something Else try each other's food out or when it becomes clear everyone likes chocolate spread as Something and the Girl who comes to call at the hilltop house dig their fingers into Something Else's jar of it.
Something Else is aimed at audiences aged three and upwards and Paula Garfield's direction doesn't rush things so the youngsters can follow it easily. It never flags, but I would have expected teenagers to have found it a little too simplistic. However, two mid-teen deaf girls sitting in front of me were captivated. That says a great deal for the rapport that these actors have with their audience and perhaps also suggests how much deaf-involving entertainment is needed for those who are spectators rather than audiences, as well as to offer creative opportunites to those without hearing.
In the post-show presentation, some young people who have worked with or been trained by Deafinitely Theatre signed what it had meant to them. As well as being fun and gaining experience, all commented on how much it had built their self-confidence.
Deafinitely Theatre is playing a couple of other dates after this one special West End performance—but far too few of them. This is work that needs to be more widely available.
Reviewer: Howard Loxton