Something in the Air
Laurence McKeown
Brassneck Theatre Company
St. Edna's GAC, Belfast
–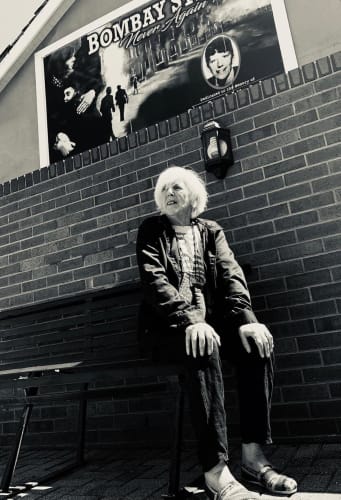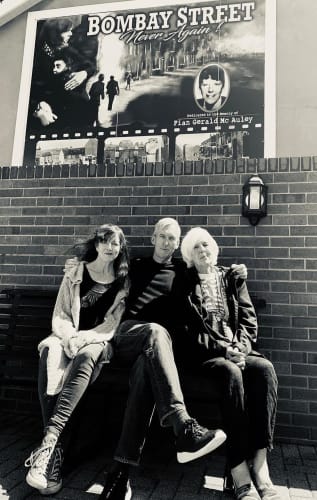 First seen earlier this year at Belfast's MAC Theatre, Laurence McKeown's Something in the Air returns for a short tour of Gaelic Association clubs on the outskirts of the city.
Prompted by the 50th anniversary of the burning of dozens of Catholic homes by a Protestant mob in West Belfast's Bombay Street in 1969, it's an uneasy, rather unkempt attempt to blend the political and the personal in a piece that even so contains the kernel of a play of merit and muscle straining to make itself heard.
A former IRA member who took part in the Hunger Strikes in which 10 republican prisoners died in 1981, McKeown—whose own refusal to take food lasted 70 days (the longest of the 13 survivors) before his family intervened to save his life—has shown himself to be a playwright capable of interrogating what came to be euphemistically known as 'the Troubles' with even-minded insight and understanding.
Like 2016's Green and Blue, a thoughtful and moving examination of life on Ireland's contested border from the perspectives of two police officers on opposite sides of it, Something in the Air is an hour-long two-hander.
That earlier play can claim a focus and clarity conspicuously absent here. It starts promisingly. Archive footage of Civil Rights marches being attacked, Bombay Street in flames, rioting and more innocent images of children at play is layered with a portentous electro-industrial soundtrack that promises a provocation that never arrives.
Too quickly, the piece switches tack to take root in a domestic cliché: a grown child returning (here in the guise of a researcher wanting to interview an aged Bombay Street resident) to confront the unsuspecting mother who abandoned her.
In the rambling soliloquies and non-sequiturs of personal recriminations and explanations that follow before the inevitable, if uneasy, reconciliation, the profound political importance of Bombay Street's conflagration—a spark that ignited the largest forced movement of people in Europe since the Second World War and inflamed 30 years of internecine bloodshed—is all but forgotten.
That what we are given is based on a true story is slight compensation for McKeown's surrender to soap-opera tropes. He is better served by his actors than he and Tony Devlin's loose-limbed direction serves them.
As Rosie, the near-septuagenarian abruptly confronted with the past, Roma Tomelty, one of Northern Ireland's most experienced and subtle actors, deftly shifts between delightful, gossipy dottiness and the achingly pained and poignant with dexterous ease.
Mary Jordan's Lauren has a tougher time in coping with the unsympathetic hand McKeown has dealt to her but manages to bring to the surface an open-wounded hurt to dilute her early steely standoffishness.
McKeown is at his best when lighting on details that evoke time, place and experience, at his weakest when spinning those elements into a gossamer-thin, exposition-heavy narrative despite committed, intelligent performances.
Neither actor was helped by an inexcusable 30-minute delay in starting.
Reviewer: Michael Quinn