Sons of the Prophet
Stephen Karam
Hampstead Theatre
Hampstead Theatre
–

Listing details and ticket info...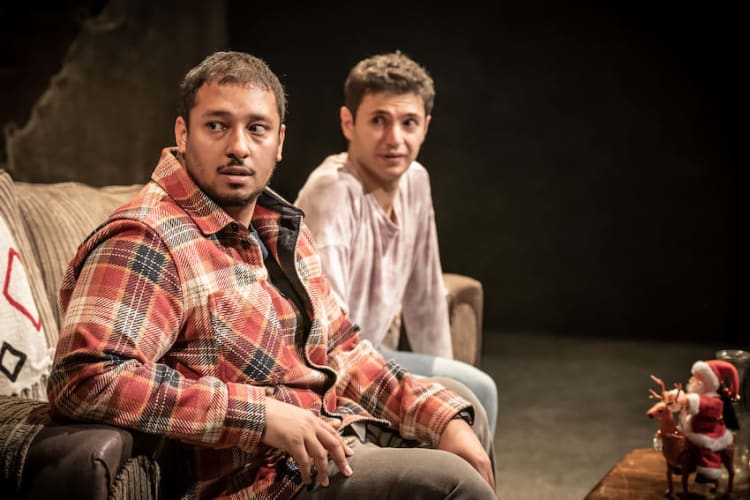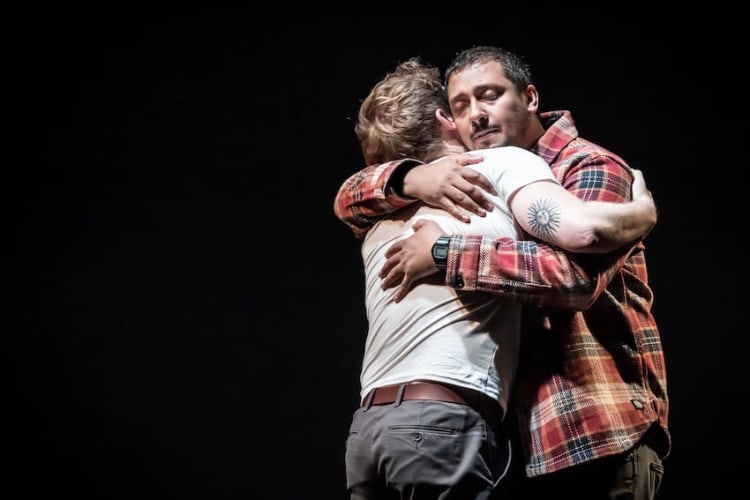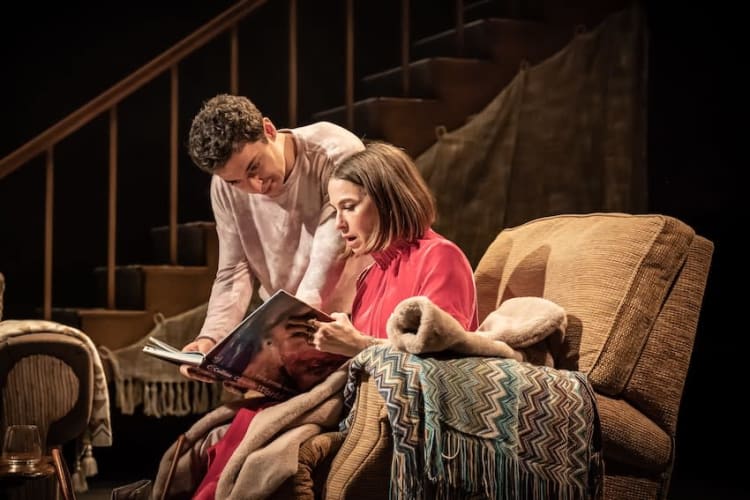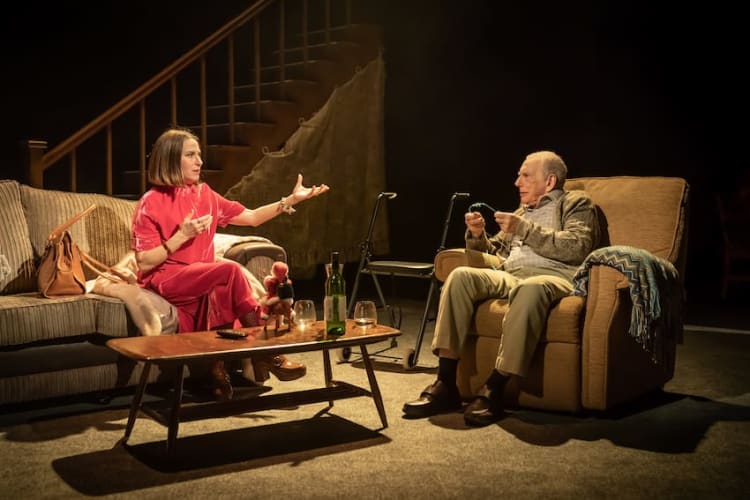 Set in a Pennsylvania town called Nazareth in area area where names are borrowed from the Middle East, Sons of the Prophet presents a Maronite Lebanese American family who are remotely related to author Kahlil Gibran and it titles its scenes with chapter headings from his The Prophet. It begins with a car crash and the death of Joseph Douaihy's father when he swerves to avoid a decoy deer put there as a prank by a teenage college football star.
Joseph too had been a promising athlete, a runner destined to shine, but is now seriously threatened by health issues, his brother Charles has only one ear, the other is a cosmetic prosthetic, and their uncle Bill is so increasingly infirm that he moves in with them. It is a family having a tough time.
Joseph has taken a job with unbalanced Gloria (Juliet Cowan) because she pays his medical insurance, though when it is needed, he discovers they won't cover the full cost, and there is a battle with Medicare to get help for uncle Bill. Meanwhile, Gloria sees a best-selling book in their remote Gabril connection and local journalist Timothy hopes to scoop a personal story about his father's death and the leniency being shown to footballer Vin (Raphael Akuwudike). Then throw in the fact that both Joseph and Charles are gay (and Timothy too) and that Vin turns up at the Douaihy home to apologise. There is a lot going on.
Karam draws on a real-life incident for Vin's part of the story and the performances from Eric Sirakian (Charles), Raad Rawi (Bill) and especially Irfan Shamji (as Joseph) make them seem real too, though the other roles lack detail. Bijan Sheibani's production combines naturalism with a smoothly stylised staging, but its plotting still seems contrived, though since in real life the judge who gave a ruling that wouldn't ruin the student's prospects of a sports scholarship at uni preceded it by publicly declaring, "I shouldn't be doing this, but I'm going to…" perhaps that too matches real life.
Sons of the Prophet sets realities against the optimistic platitudes it quotes in a picture of personal and economic pressures, especially those relating to healthcare in the US, which are a warning to UK audiences of what could happen with the increasing privatisation of our NHS.
Reviewer: Howard Loxton