Sorry You're Not A Winner
Samuel Bailey
Paines Plough and Theatre Royal Plymouth in association with University of Plymouth School of Society and Culture
The Drum, Theatre Royal Plymouth
–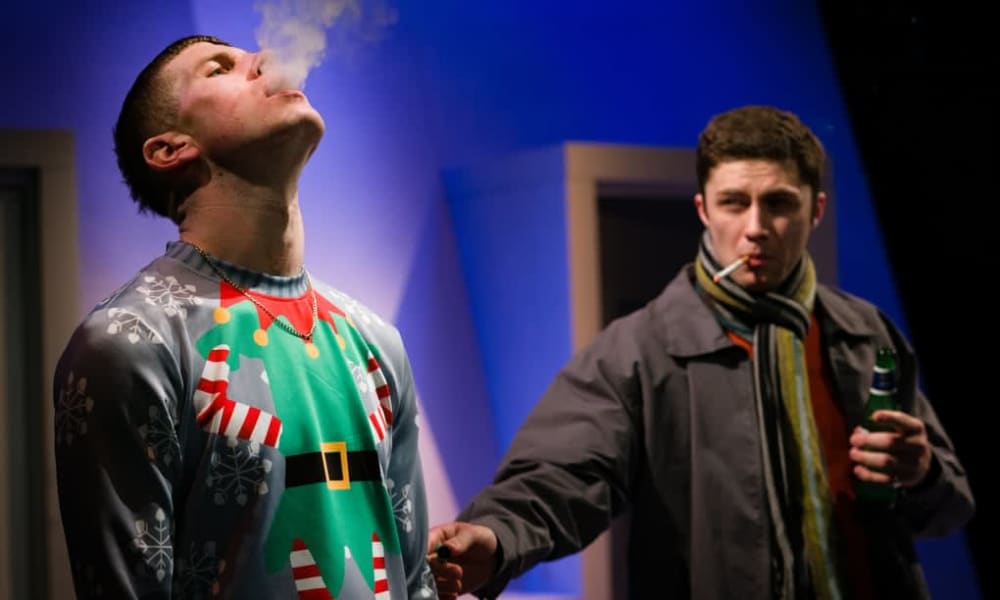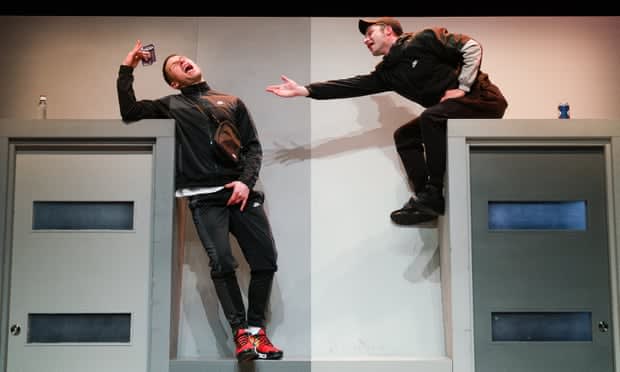 It is a well-worn story, often told but Samuel Bailey's engaging script packs as good a punch as Fletch whose best mate since primary school is leaving the estate for university.
The rapid-fire, unbroken 70 minutes takes us from that last night in Worcester: the 18-year-olds standing on the brink of irreparable change remembering the good times (and bad), rating the 'up-for-it' girls on the block and making promises for the future through to several years later when the duo are a tad more grown up but scratch cards still hold unfathomable promise.
Kyle Rowe (The Giant Killers and co-founder of JAM Theatre Company) is superb as the mixed-up Fletch. Every twitch of the bloodied fist, rummage in his saggy trackies and yobbish sneer is absolutely believable bringing menace with tenderness, diehard loyalty, aggression and vulnerability.
With his mum's bloke Darren sitting on his settee, eating his dinner and watching his TV, Fletch has nowhere much to go and much trouble to get into—and without 'Lee', life is looking even bleaker.
Eddie-Joe Robinson (Frantic Assembly's Othello) is upwardly mobile Liam ready for change and already stepping away from the claustrophobic melee of teenage hormones, long-held grudges, casual sex and mindless violence. His long hours of studying has earned him his place in the quiet quads and extravagant libraries of Oxford but he feels as out of place in bowtie and tails three years later as he did swotting at home.
Katja Quist (Robin Hood: The Legend of the Forgotten Forest) is 'toffee-nosed bitch' Georgia representing the monied classes with the world at her well-shod feet and plenty of rhetoric while Broadway World Award winner for Understudy of the Year Alice Stokoe (Mamma Mia!, Sister Act) plays object of desire Shannon whose down-to-earth attitude and contentment at her static, predictable lot sharply contrasts Liam's search for his real self.
A salutary study in integrity, Bailey's follow-up to the 2021 Times Breakthrough Award and 2019 Papatango Prize-winner Shook is both fun and hard-hitting. Jesse Jones's directions keeps a relentless pace with beautifully fluid movement (Jennifer Fletcher) breaking the tension while Lucy Sierra's set is a simple space with two doors used to great and occasionally trite effect.
Well worth a look.
Reviewer: Karen Bussell