Soul Man
Chris Monks
The Stephen Joseph Theatre Company
New Vic, Newcastle-under-Lyme
–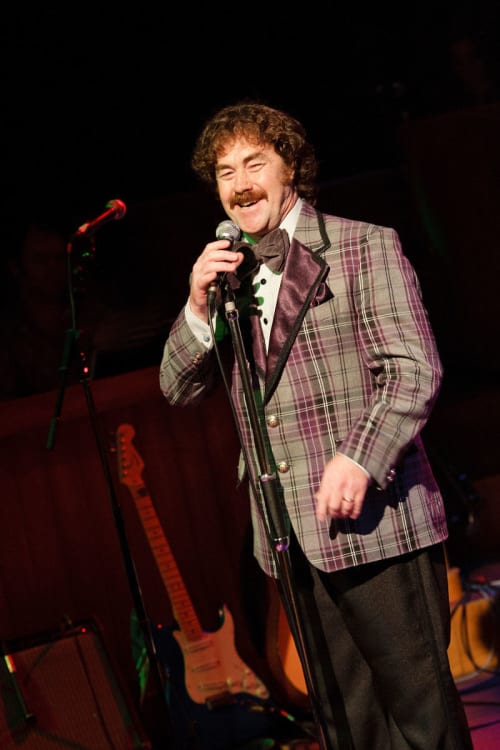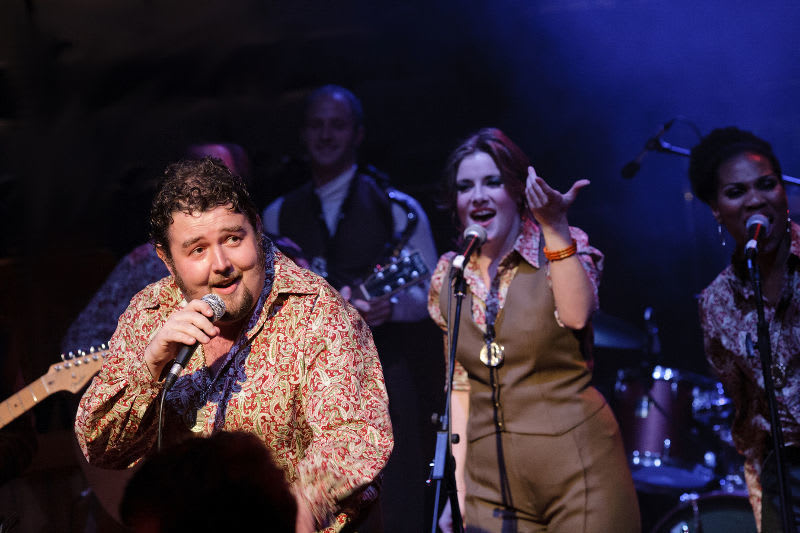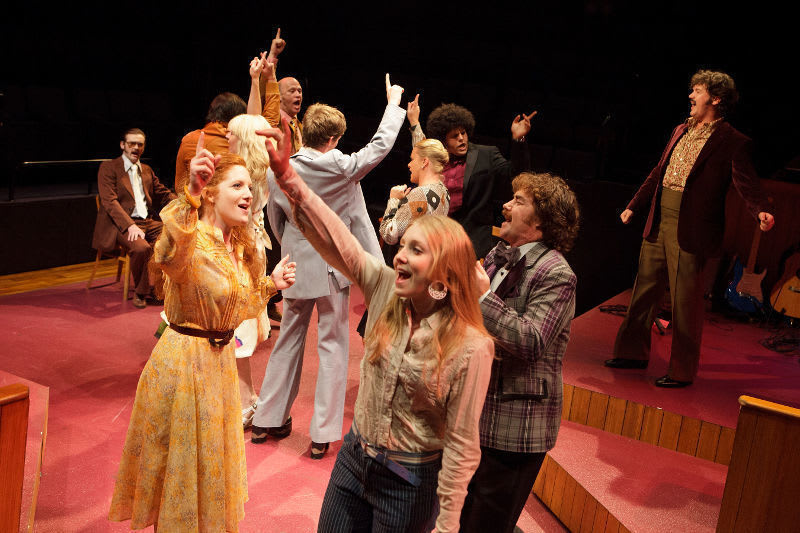 Chris Monks has a reputation for stripping down musical works and putting his individual stamp on them.
The man who took over from Alan Ayckbourn in 2009 as artistic director of the Stephen Joseph Theatre in Scarborough has, in the past, delivered Gilbert and Sullivan's The Mikado on a cricket pitch; transposed Bizet's Carmen to a modern, British shopping mall; set a contemporary version of Johann Strauss's Die Fledermaus in the world of celebrity football; and turned Mozart's Don Giovanni into an illusionist with a penchant for sawing women in half.
Now, as he admits, he's taken a chainsaw to Verdi's Rigoletto, cutting it to pieces and setting it in the soulful '70s.
The original, based on Victor Hugo's play Le roi s'amuse, revolves around the licentious Duke of Mantua, his hunchbacked court jester Rigoletto and the latter's beautiful daughter Gilda.
The opera's original title La maledizioni (The Curse) refers to a curse placed on both the Duke and Rigoletto by a courtier whose daughter had been seduced by the Duke with his jester's encouragement.
In Monks's adaptation, which takes place in a West Yorkshire nightclub, the jester becomes Justin Jones, "the best stand-up comedian this side of Leeds".
His plan to leave the country with his daughter Gina is thwarted by his violent, womanising club boss Joe Green who adopts the identity of a young musician and convinces Gina that he's fallen in love with her.
It sounds plausible enough, although Monks seems to have placed too much emphasis on the concept in the same way some directors do when updating Shakespeare. And newcomers to Rigoletto may find the plot difficult to follow.
The publicity for this show proclaims that soaring Italian opera meets smooth '70s soul—but when they get together they're hardly soul mates.
The show starts in Duke's Nite Spot and Cabaret Bar, all perms, moustaches and high-waisted trousers, where resident band Force of Destiny performs "Dancing Machine" by the Jackson 5, Steve Miller's "The Joker" (is that really a soul number?) and "Queen of Clubs" by K C and the Sunshine Band.
Justin Jones then tells a selection of old gags before Verdi's influence on the music makes its first appearance.
The star of the show is undoubtedly West End performer Jimmy Johnston who plays Jones. Twice nominated for best actor in the Olivier Awards, he's totally comfortable with the musical adaptations. He's just right for the part of a loveable rogue who's found himself in an unenviable predicament.
Ngo Omene Ngofa as Jones's daughter Gina is the most versatile member of the cast, showing finesse vocally on Minnie Riperton's "Lovin' You" as well as Verdi arias, while Adam Baxter gives a fine portrayal of duplicitous Joe Green.
There's good support from five other cast members and 12 community actors who enthusiastically take to the dance floor.
On the night I attended, Alex Tomkins was taken ill and Monks had to read in as Joe Green's right-hand man Barry Townsend.
The band rallied manfully to compensate for Tomkins's absence, but the sound occasionally lacked depth and togetherness.
Chris Monks may have indicated in the past that he's the soul of invention, but it's difficult to work out who Soul Man is aimed at: it won't score with soul fans while purists will find it off the wall.
Reviewer: Steve Orme