Soul of Dance

London Russian Ballet and London Russian Ballet School
Cadogan Hall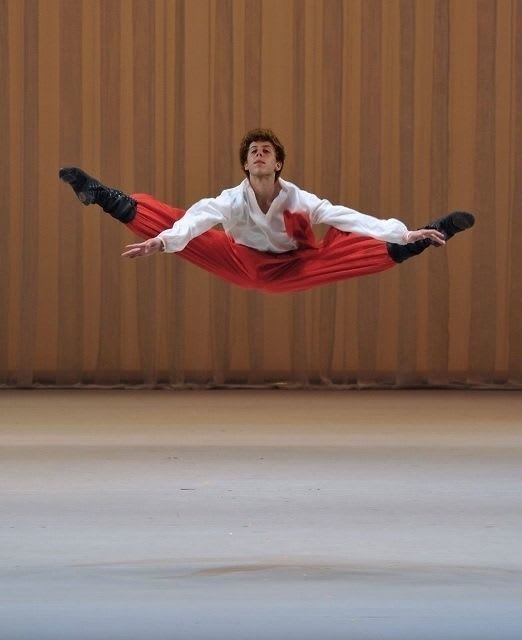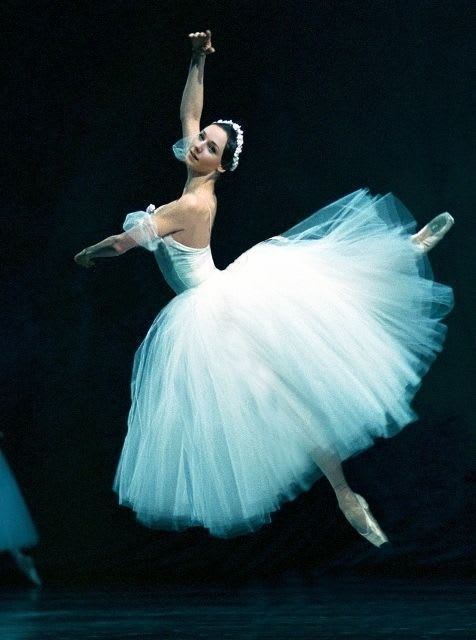 Founded in 2004 by Evgeny Goremykin, former Bolshoi Ballet dancer, and Harriet Pickering in Clapham, London Russian Ballet School prides itself on offering training in the Russian ballet technique.
The school has continued to grow in the "pursuit of artistic and technical excellence" and now offers a division for children's ballet, one for pre-vocational students up to 16 years of age and a three-year vocational course, all of which follow the Russian training method. The full time vocational students study ballet alongside classes in pas de deux, pointe, repertoire, character and Russian workout, which incorporates pilates. Completing their sixth form education, students also receive academic tuition leading to GCSE and 'A' level qualifications.
Returning to Sloane Terrace, Artistic Director Evgeny Goremykin presents an evening of Chopin and Russian folk dance in the Grade II listed Cadogan Hall. With dances spanning Russian, Georgian, Polish and Spanish traditions, as well as excerpts from Russian ballets and piano solos from Russian and Georgian composers, London Russian Ballet School is joined on stage by dancers from London Russian Ballet, including Natalie Carter who graduated from the Bolshoi Ballet Academy in 2013.
Teachers include Honoured Artist of Russia and former Senior Repetiteur of the Mikhailovsky Theatre Anatoly Sidorov, Alyona Solovkova, a former soloist with Constanta Opera House and Romanian National Opera Iași, and Vaganova Academy graduate Anastasiya Kazachek.
Sat in noticeably comfortable refurbished seats amongst a largely Russian speaking audience, act I A Festival of Chopin opens to Mikhail Fokine's romantic Chopiniana, an earlier version of Les Sylphides to music by Frédéric Chopin. Following a lengthy introduction of recorded music, the piece blossoms into a fully costumed affair, splendidly lit in the Byzantine Revival style architecture of the concert hall—most fitting with the grandeur of Fokine's work. The dancers demonstrate well-executed solos, however the pre-vocational students' arms are not as technically refined as their their lower limbs.
Following the interval, act II, entitled Journey through the world of Russian folk dance, begins with a traditional Character Barre, showcasing the strength and panache of the vocational students with live piano accompaniment by Sergey Basukinsky. Honoured Artist of Georgia Teona Charkviani's invigorating choreography illustrates the influence of her former role as leading character dancer with the Tbilisi Opera and Ballet Theatre. Two dances from Tchaikovsky's Swan Lake follow, Spanish Dance and Neapolitan Dance, as well as an Italian Tarantella and Polish Mazurka, both to traditional music.
An upright in the alcove amplified by speakers provides Sergey Basukinsky to present three piano solos: Gela Charkviani's Mazurka Hybrid and Waltz and Capriccio by Nikolai Rimsky-Korsakov—a concert grand would have been preferred. After a vigorously fierce interpretation of the Drum Dance from Vakhtang Chabukiani's 1941 version of La Bayadère, continuing with the Ludwig Minkus theme, Megan Vain executes two dramatic solos from Don Quixote: Mercedes and Gypsy Solo complete with acrobatic twisting cambrés, homage to the Russian style.
Rarely seen in the UK, Nina Ramishvili's 1945 sacred Georgian Dance "Samaya", a trio with angular shaped arms, set to music by Georgian composer Zacharia Paliashvili is danced in traditional costumes, a reflection of the ancient Georgian image of "mother, maiden, and crone". An exquisite performance by Kamila Sizinceva in Teona Charkviani's Russian Dance to traditional music is the highlight of the evening.
A truly Russian evening closes to excerpts from Vakhtang Chabukiani's ballet Laurencia to music by Alexander Krein. The youngest students dance a playful Chota, whilst the older ones in the Gypsy Dance, before Natalie Carter and Fred Powell perform the Laurencia and Frondoso pas de deux.
Reviewer: Naomi Cockshutt