Sound of the Underground
Travis Alabanza
Royal Court Theatre
Royal Court Theatre (Jerwood Theatre Downstairs)
–

Listing details and ticket info...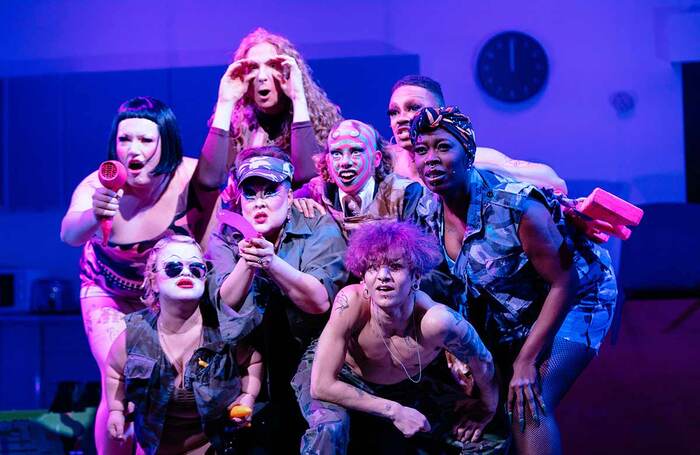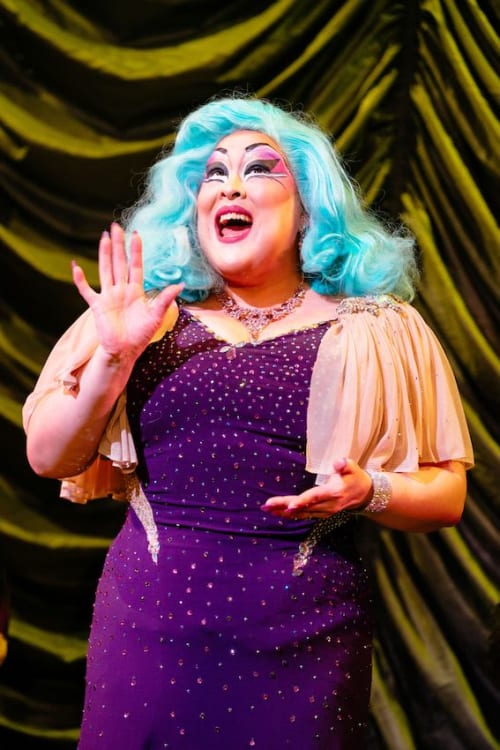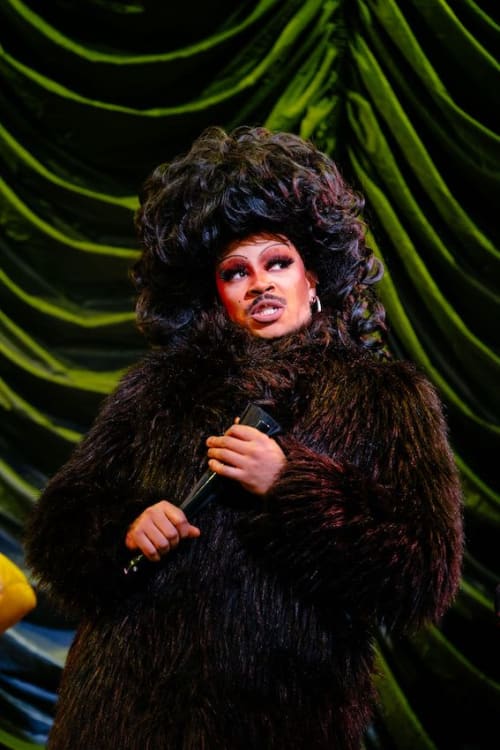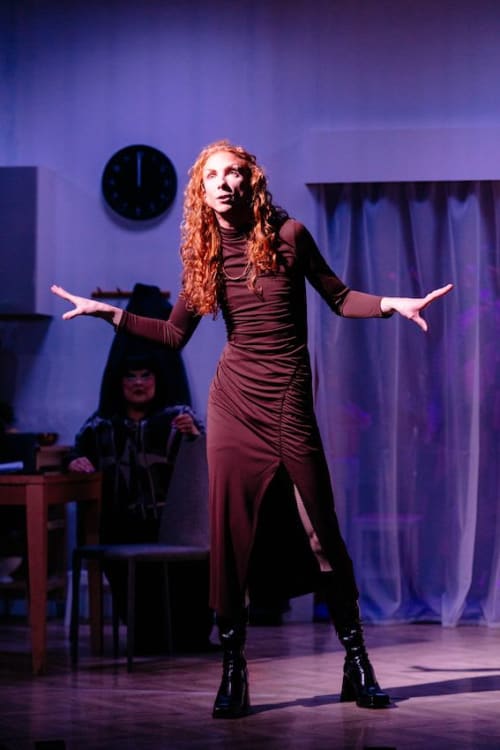 Travis Alabanza's latest show, co-created with its director Debbie Hannan, has nothing to do with the District Line running next-door and or really with Girls Aloud's debut number that shares its title; this is the underground of the queer clubs and basement alternative venues. Sound of the Underground is both a celebration of their cabaret culture and a confrontational questioning of the treatment of its artists by the business and by society, issues raised by the performers in R & D while making the show from the closing of queer venues to homophobic attacks.
The cast is made up eight very different drag artistes, established trans, queer and non-binary performers, chosen from over 600 auditioned from the London club scene. They make their way to the stage through different parts of the auditorium, taking over the theatre before each introducing his, her or themselves.
It is not what you usually get at this self-described "writers' theatre" but, as they tell us, they have made a play and the curtains behind go up to reveal a very hygienic looking kitchen. It is a drama called Today is the Day, the setting a tongue-in-cheek homage to the Royal Court's early championing of kitchen sink drama. In contrast to their drag style, they begin to play very slowly and seriously, in parody of "proper acting". The scene is a meeting to prepare for A Mission: a mission to get rid of RuPaul, the drag queen who has changed the whole scene by making drag mainstream.
Today is the Day is brief and explosive and sees everyone on the barricades. Its detritus cleared up and the kitchen set dismantled, we get to the core of the evening, a montage of the cast's concerns, multi voices beautifully lip-synched so that people speak with many tongues that include their surprise on finding that theatre pays less well than drag: at £600 a week, they get only £75 a performance.
After the interval, the show turns to cabaret, seven performers each present their own act with Sue Gives a Fuck as an elegant compère in a gorgeous gown not just introducing them but giving a glimpse into three centuries of gay underground culture. After a parade of comedy and glamour interspersed with Sue's hard facts and sometimes wry nostalgia, the last act is caustically direct. Chiyo, the first trans man to compete for Mr Gay UK, follows a sexy strip with gritty reality. This is such a long way from RuPaul. This is seriously serious.
Sound of the Underground is deliberately freeform but, though it lacks shape, though they sometimes seem self-indulgent, these are skilled performers who know how to handle an audience, which when I saw it included a fair number of whooping fans from the club scene. Encouraged to "make a noise," their response was enthusiastic but there was quiet concentration as content began to hit home. When George Devine wore drag in John Osborne's gay-themed A Patriot for Me in 1965, the theatre had to turn itself into a private club. We have come a long way since then.
Reviewer: Howard Loxton