Sound Symphony
Ellie Griffiths
Oily Cart / Independent Arts Projects
New Wolsey, Ipswich


Listing details and ticket info...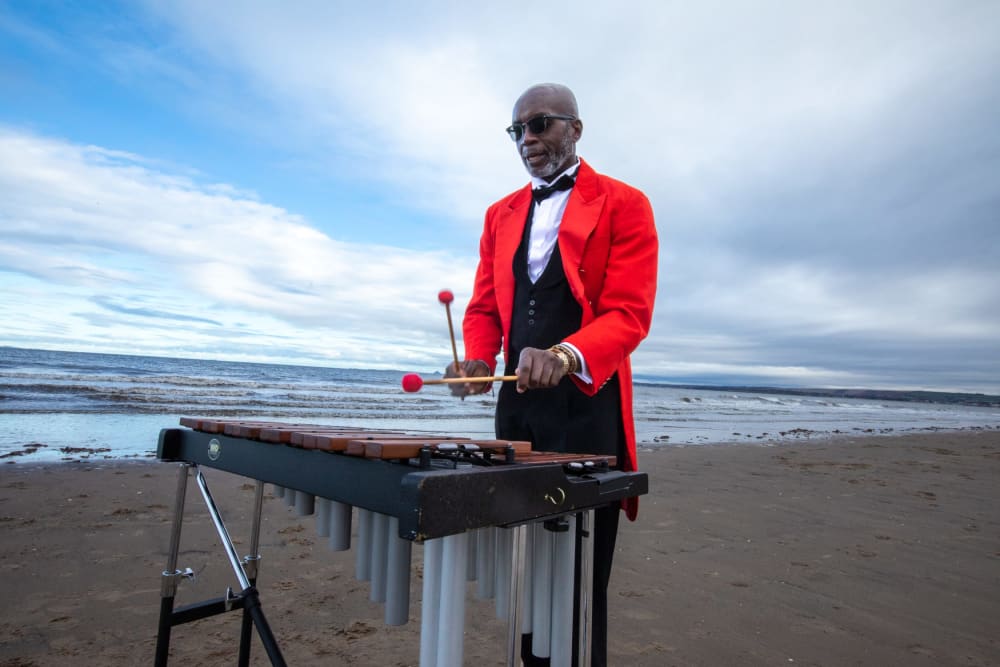 This is not an ordinary show for your average theatregoer. Oily Cart and Independent Arts Project have created a show of sounds and music with and for extraordinary theatregoers: those with additional needs and / or on the autistic spectrum who may not be able to access mainstream theatre.
Devised by Ellie Griffiths, the company uses both classical instruments and everyday objects to create an immersive soundscape that is accessible on many sensory levels within the basic premise of a classical concert that veers off onto its own creative path.
Each performance by three actor musicians is designed for a small, intimate group of young people. Greg Sinclair (musical director and lead composer) plays cello, Sonia Allori (co-composer) plays clarinet and bassoon while spinning around in a powerchair (very cool!) and George Panda plays the marimba with a constant huge, beaming smile. Between them, they create a variety of orchestral sounds before moving on to incorporating objects such as bubble wrap, sheet music, large fans and downloaded sounds through Bluetooth speakers that hang round their necks, to produce a wall of noise that moves around the audience, over their heads and through their bodies.
Before the performance begins, each audience member is asked if they are happy with the actors interacting with them. They can wear a sticker if not. Those that are willing find themselves up close and personal to the instruments and the objects making the sounds and, within reason, they can touch, feel and hold the objects or move around the room to become part of the performance through dance or making their own verbal noise.
It was fascinating to see how the young people in the show I attended gradually started to interact and which objects or sounds brought them into the performance. Everyone was different—one young girl started dancing from the start. A young boy, shy at first, was finally engaged when large floor fans started to blow red petals about.
Unlike Frozen Light productions, this did not have a scripted narrative, although there was a structure and scene movement. The performance is adapted to the audience members for every show as the actors intermingle and discover their access points.
Fascinating and moving in turn—this company knows exactly how to engage with a young audience who have complex needs. It was a joy to see the young people getting engaged and enjoying the performance and I would recommend this to anybody who is a parent or carer of such a young person. They have also developed a web site where you can engage with the production and develop your own composition. Please note the age recommendation for the show is 8 and over.
Reviewer: Suzanne Hawkes