Sounds and Sorcery Celebrating Disney Fantasia

The Vaults
The Vaults
–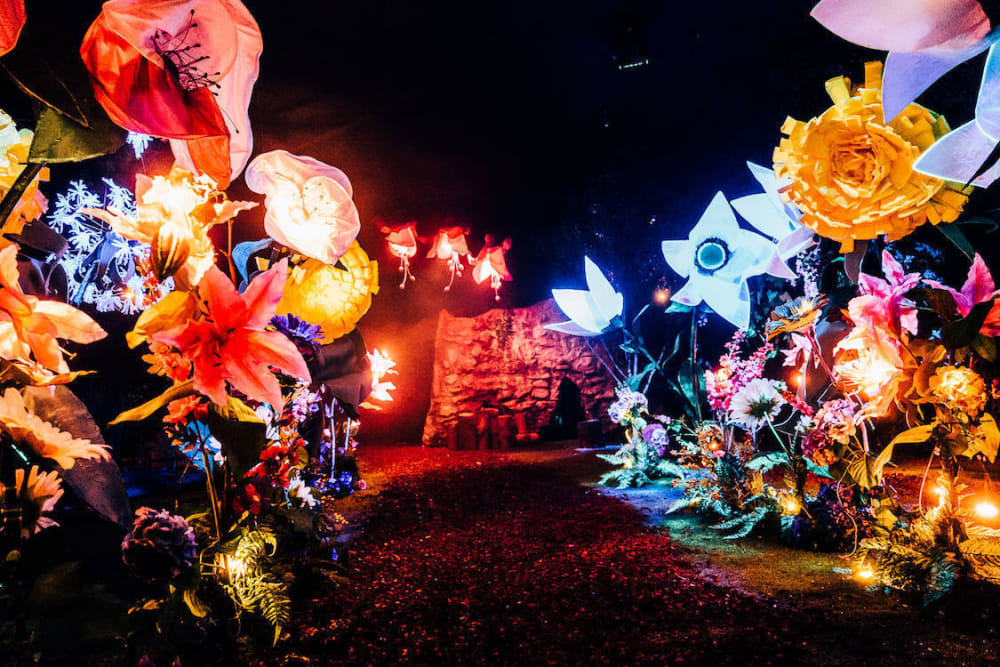 Fast becoming the hot spot for all things immersive, the atmospheric vaults under London Waterloo have once again transformed into a secret world where anything is possible.
Wearing individual headsets, the audience are ushered into the musical world of Sounds and Sorcery, a production designed to celebrate Disney's 1940s film, Fantasia.
With projections, light shows, carefully conceived scenery and even some dancing, there's a visual feast behind each door which individuals can explore largely at their own pace. Leaning more towards art installation than theatre, the sets are perfect playground for lovers of Instagram, each lighting change dramatically changing the surroundings.
It's this marriage of music and light that really enhances the experience. Jake Wiltshire's lighting design syncs perfectly with each beat and change of mood supporting the specially re-recorded soundtrack and highlighting the drama.
Like a classical silent disco, it's wonderful to look around and see so many people enjoying the moment, immersed in the music and surroundings. A shared experience, but only if you want it to be.
However, with only two live action sequences, the interactive aspect is a harder sell. While you may be able to wander through the individual scenes, the timing of the Sorcerer's Apprentice makes for a crowded corridor and, although expertly executed by the performers, the actual scene fails to pack much of a dramatic punch.
Like the film, however, the overall kaleidoscope of colours and experiences is what sticks in the mind and the final reveal is a set piece worthy of the collective gasp that it earned.
Sounds and Sorcery is a memorable experience and provides, in the most genuine sense, a feeling of escapism from the every day. It's difficult not to get swept up by the stunning score which is really the star of the show.
Reviewer: Amy Yorston