South African Road Trip: Good Hope

Bos Theaterproducties Amsterdam
Peacock Theatre
–

Listing details and ticket info...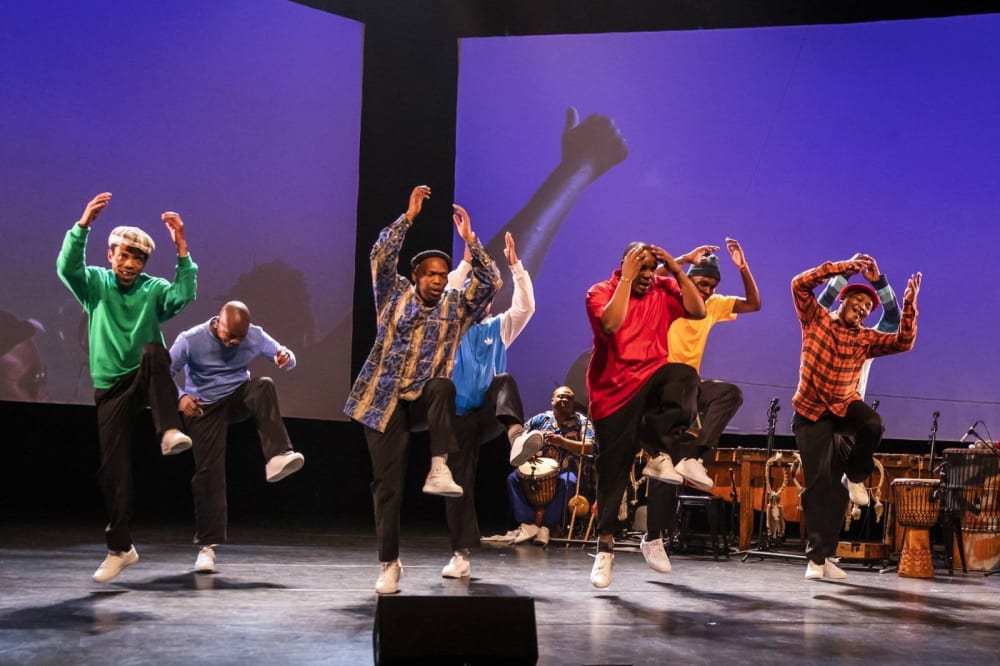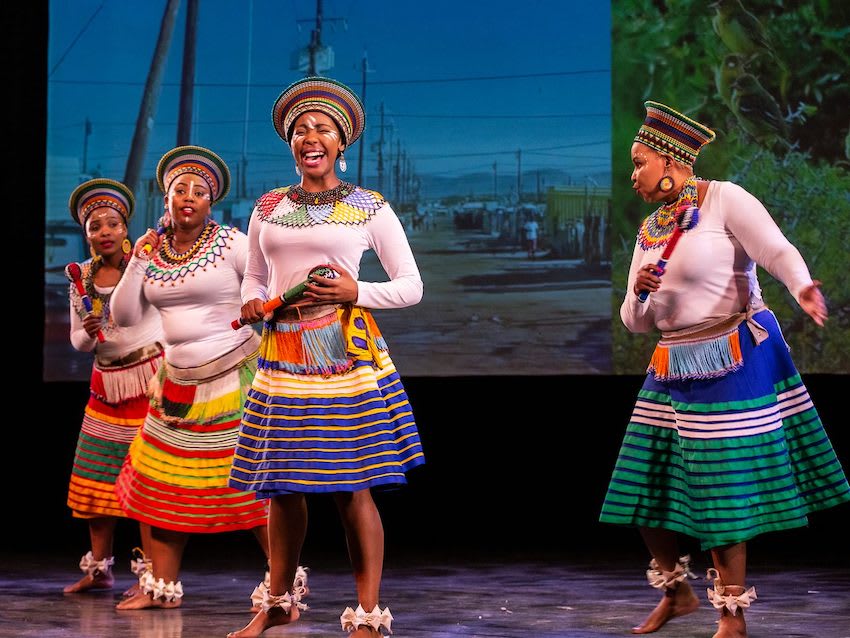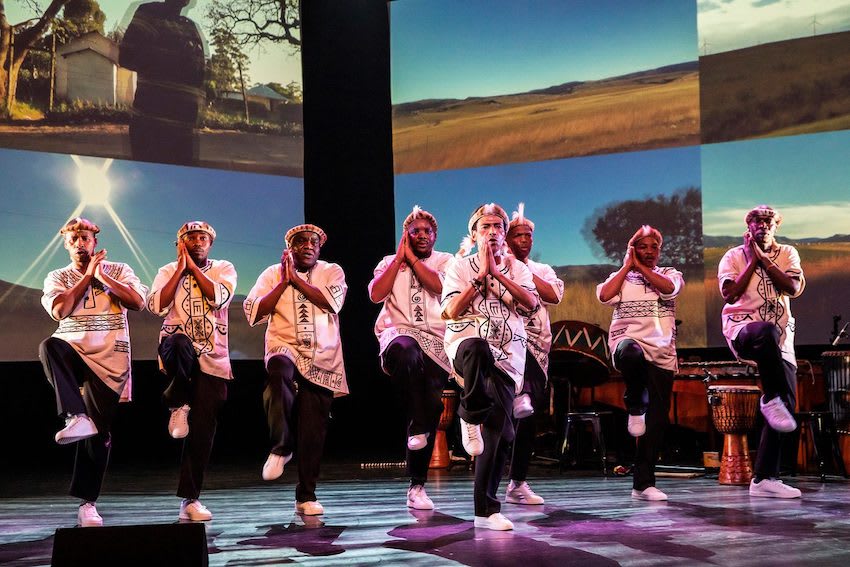 This invigorating musical revue showcases the multiple talents of the Khayelitsha United Mambazo Choir, an a cappella group who sing in the distinctive South African style called isicathamiya with its focus on harmony and choreographed dance moves.
The choir first began singing together in 1991 in Indiovini, a district of Khayelitsha a township on the outskirts of Cape Town and probably the largest in South Africa. Dutch producer Inge Bos first heard them there in 2006 and since has presented them in concert, cast them in her musical production Amandla! Mandela and mounted two previous version of Road Trip.
In this third incarnation, playing an all too short visit to London, they are joined by four female singers and a pair of exceptional percussionists on drums and marimbas.
Good Hope offers a non-stop, 95-minute celebration. Although the songs are largely sung in their own language, Xhosa, with only occasional brief English explanations of what they are about, not knowing what the words mean doesn't seem to matter because you are caught up in the sound, the colourful costumes and the movement.
The songs start by remembering the ending of apartheid and celebrating freedom, there are songs about rain, songs of love and of loss, a song about fear, a religious celebration that seems to include a short sermon, even the Lord's Prayer, but even when the subject may be sad, the sound is upbeat and the music seems cheerful.
The performers are backed by two giant video screen set at an angle on which a montage of images takes you on a journey through a township with its corrugated iron roofs, barbed wire fences and deprivation, or briefly into the city or the countryside with a tree full of birds or a dung beetle pushing its ball along. There are also snippets of interview (in English) in which the performers introduce themselves, describe their often hard lives and express their hopes for the future.
This is a close-knit company. There are two sets of brothers: the Qumzas, Bulelani Zola and Thandukolo; the Hobhoshes, Xolkile Sydney and Simphiwe Een; sisters Bontutuzelo and Nomapostile Nyiki. Percussionists Sabu Jiyana and Mkokeli Moses (Kim) Masala make a huge contribution on drums and marimba. Singer Lungiswa Theodora Plaatjies brings out her mbira nyunga nyunga, the finger-plucked metal instrument she calls her boyfriend.
Along with Xoliswa Tom, Zwellandile Mbedu, Mzwabantu Erk Dunyawa, Lindispho Lennox Tsawe and Melumzi Bethwell Nyikana, they all come together to make a great sound. Though each may get their individual moments, which may speak of pain as well as joy, they come together full of energy in a life-affirming celebration that sends an audience home happy.
Reviewer: Howard Loxton