Southern Belles
Tennessee Williams
King's Head Theatre
–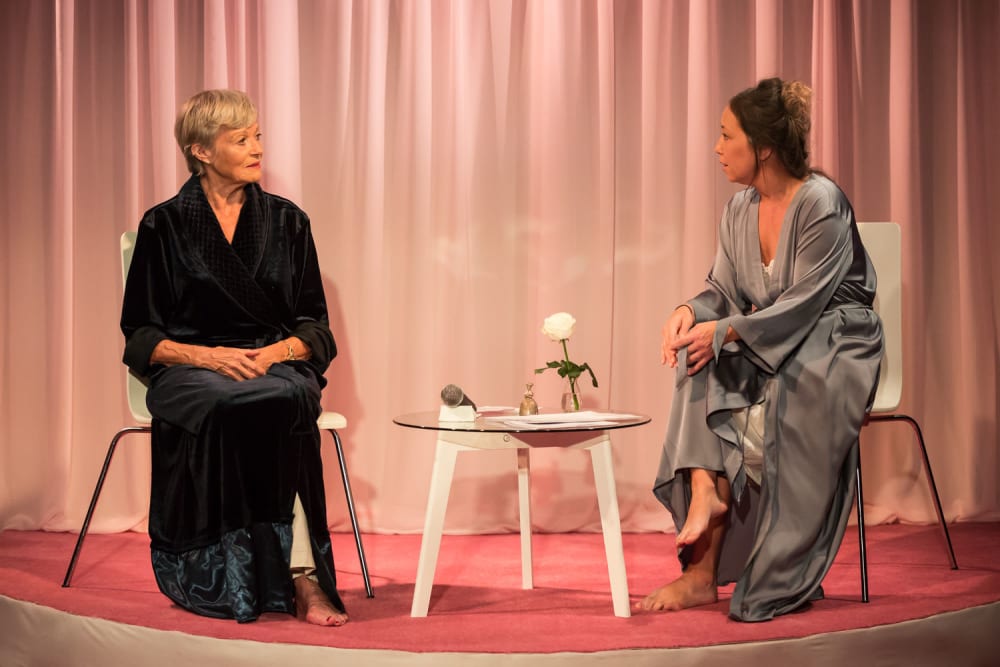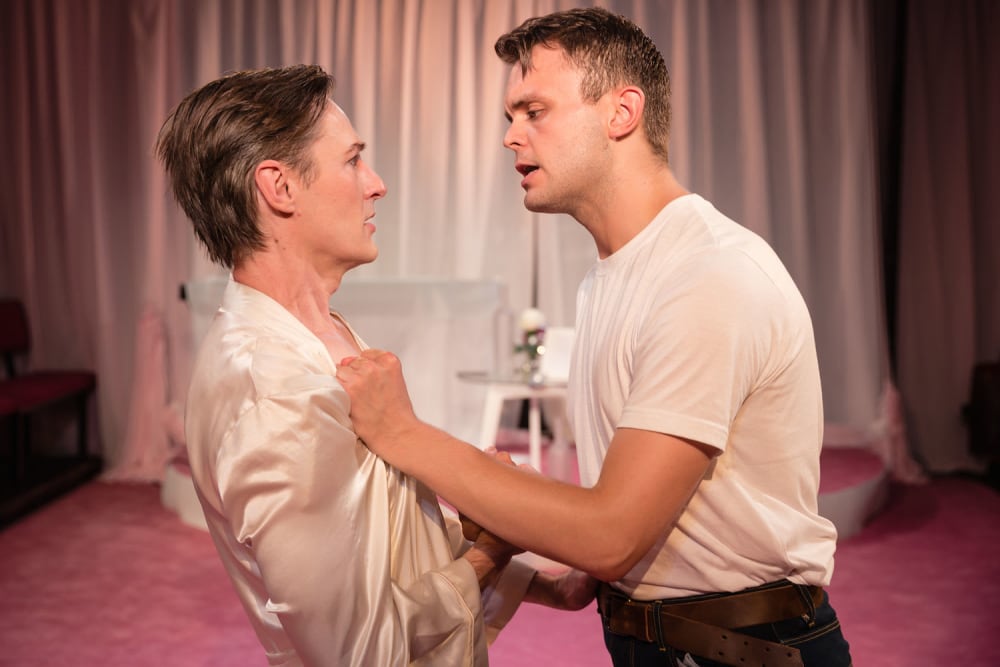 Southern Belles is the portmanteau title (thought up by publisher James Hogan) for a double bill of short plays by Tennessee Williams: Something Unspoken, which was written in 1958 and first presented as a curtain opener with the better know Suddenly Last Summer, and a play he never saw produced And Tell Sad Stories of the Deaths of Queens, begun in 1957 and not published until 2005, first staged in 2004, its explicit homosexual theme preventing early presentation while the lesbian relationship implicit in Something Unspoken is just that and never mentioned as such. They are now paired as the opening production of the King's Head's 2019 Queer Season.
Director Jamie Armitage gives these minor works a sensitive but simply staged production adding a couple of songs, with Ben Chinapen opening the show singing "All I Do Is Dream of You".
The women in Something Unspoken are Louisiana matron Cornelia Scott and her companion of some 15 years Grace, whom she sometimes refers to as her secretary. Seeing herself as Southern aristocracy, Miss Scott is waiting to hear the result of an election for the president of the local chapter of the Daughters of the Confederacy, which she expects to be her by acclamation. She had deliberately avoided attending but believes she has a fixer there whom reports to her by telephone.
While that is happening, what we are seeing is the relationship between Miss Scott and her meek companion. Grace may sometimes be treated like a minion and will bow before Cornelia's wishes but draws the line at giving recognition to the feelings that Cornelia wants acknowledged between them.
Annabel Leventon gives a nuanced portrayal of Cornelia: Grace may refer to her "Imperial metal" but we see the insecurity beneath her arrogant authority and Fiona Marr's Grace isn't as mousey as she may appear. It is she who seems to sentence Cornelia to a lifetime of silence.
The production emphasises the closet secrecy with a journal that has blank pages, a photo frame with no image in it and the use of a microphone representing a telephone (be careful what you say, you could be broadcasting it to the world) and though it is about a painfully serious subject it is also funny.
Candy Delaney, the central character of And Tell Sad Stories of the Deaths of Queens, is an interior decorator in New Orleans who has recently been dumped by the older lover (his first and only one) whom he'd been with for 17 years. The split left him with half their assets so as well as a successful business he owns several apartments he has let to gay tenants: he is well off but lonely. He picks up a butch sailor in a gay bar and brings him home and is soon proposing that Karl moves in as his companion, no sex necessary (though he's probably still hoping).
Karl may claim that he didn't realise Candy was gay but he knows the score and Candy's tenants upstairs know it too. They are there to come to the rescue when things get nasty; indeed Armitage has Alvin (Michael Burrows) and Jerry (Ben Chinapen) there from the start at a piano in the background like watchful angels.
Luke Mullins is unsettling as Candy, seemingly fragile and eager to avoid attracting the attention of others when they go out in the garden but confidently putting on heavy make-up and a provocative red dress in front of a stranger who says he's straight. He may seem a sad queen but there is a glint behind the eyes that could be determination or desperation. Does he really know what wants?
George Fletcher's Karl may on the surface seem like oafish rough trade (and the upstairs neighbours warn he is dangerous, he's beaten up women) but there is a frustration there that seems to parallel Candy's phoney self-certainty. Could this be a play about homosexual self-hatred?
Compared with William's major works, these are indeed very minor, though they reflect the sadness that is so characteristic. In this production, they offer an opportunity for some excellent acting and that makes them worth seeing.
Reviewer: Howard Loxton