South Pacific
Richard Rodgers and Oscar Hammerstein
Lincoln Center Theatre
Bristol Hippodrome
(2011)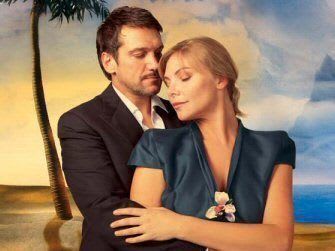 This Lincoln Centre production arrived on our shores earlier this year trailing clouds of glory and a sack of Tony Awards. Originally revived in 2008, the production, by Bartlett Sher was, amazingly for such a well-known show, the first revival on Broadway since it's premiere in 1949. Extensively re-cast, it drew mixed reviews when it opened at the Barbican, London, before going on an extensive tour around Great Britain.
It received a rapturous reception when it played in Bristol, at least the night I saw it, drawing a respectable audience in these cash-strapped times, if not a full house. Many of the older members of the audience, of course, will know the musical intimately from the film version in 1958 with hits such as, 'I'm Going to Wash that Man Right Out of My Hair', 'Happy Talk'—also an unlikely pop hit for Captain Sensible, formerly of punk band The Damned—and 'There is Nothing like a Dame'. The last song was, for me, the highlight of the evening, filled with that sense of pep, joy and wit which made the critic Kenneth Tynan a fan of American musicals.
I confess I didn't know the musical that well and it was a surprise to me how dark some of the subject matter, drawn from James A Michener's Pulitzer Prize-winning collection of short stories Tales of the South Pacific, is, featuring as it does racism and the pimping out by a native mother of her beautiful young daughter to an American sailor in order to gain a wealthy son-in-law. That perhaps may explain its absence on Broadway.
The theme of cultural tourism, exploitation and racism is, of course, hardly a new one. One only has to go back to the opera Madame Butterfly and paintings of Gaugin, for example, earlier in the last two centuries.
To be honest, I found the tone of the evening wildly uneven, but that is a fault of Rodgers and Hammerstein and not this production. The set disappointed national critics and it is utilitarian rather than luxurious but that is perforce a given in a touring production. I've seen far more basic WNO ones. What the production perhaps lacks is something that an all-American cast can bring, a certain zing and ease which comes with cultural familiarity. By far and way the best, most natural performance was Loretta Ables Sayre as 'Bloody Mary'.
Paulo Szot, who starred in the original Broadway production as Emile de Becque and who also appeared at the Barbican, was replaced here by Welsh opera singer Jason Howard who sang well enough. Former EastEnders star Samantha Womack was scrupulous as Nellie Forbush but did not swing enough. Best of the Brits was Alex Ferns, also latterly of EastEnders, who did very good work as the rascally Luther Billis.
All in all, though, an antidote to winter and economic blues.
Reviewer: Pete Wood