The Spanish Tragedy
Thomas Kyd
Doublethink Theatre, Sotirios Hatjoullis and Jacob Wagen
Arcola Theatre
(2009)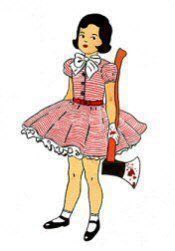 Written sometime in the 1580s or early 1590s, The Spanish Tragedy was a huge commercial success, with productions staged right up to the closure of the playhouses in 1642. The astonishing production by Doublethink Theatre at the Arcola Theatre justifies that success. Blood oozes and drips, bodies hang like butchered carcases, suicides and murders occur in full view of the audience in a frenzy of revenge and barely-disguised xenophobic glee. This is Senecan tragedy meeting high theatrical camp in a uniquely Elizabethan way.
Directed with passion and fury by Mitchell Moreno, a play which must have seemed, to many, unstageable nonsense comes vibrantly and vividly to life. There is an intensity and honesty in all the performances that allows the humour to shine forth just as the knife is buried deep into a villainous heart. Unforgettable images of self-mutilation are truly shocking in the Arcola intimacy, with gunshots and screams reverberating and resonating around the cold bare concrete walls.
An industrial garage door dominates one end of the traverse stage, gliding upwards with a metallic groan to reveal an impromptu play-within-a-play or a bloody rose-strewn tableau of death. Alongside, glass-windowed double-doors provide glimpses of a Spanish court more hospital than hospitable. The other end, a loud clanking metallic door and a production booth, in which the medieval morality figure Revenge directs the narrative with ice-cold clarity. Moreno and Helen Goddard's design is as intriguing as it is innovative.
Revenge is the key to Kyd's remarkable play. In Moreno's production, Revenge is a grimy young girl, obviously untimely plucked from her eleventh birthday by an ill-judged party-popper, now doomed to accompany lost and wandering ghosts along the pathway to oblivion. Shared on alternate evenings by Shannon Williams and Kitty Oliphant, the part is deliciously disturbing when voiced by one so young. I saw Williams in the role. Her dead-pan, dead-faced delivery more menacing than any adult actor's.
Revenge accompanies Andrea (Francis Ortega), killed on the battlefield and forced to watch as his death triggers a catalogue of murderous deeds. Central to the narrative is the role of Hieronimo, played to perfection by Dominic Rowan. Rowan's comic skills add weight to what could otherwise be the relentless histrionics of a character whose son is brutally murdered and who, like Shakespeare's later revenge character Hamlet, decides to catch his victims within a 'mousetrap' performance. Rowan brings a level of human emotion to Kyd's accessible though occasionally full-blown dialogue, which ensures maximum audience empathy with Hieronimo's plight.
Penny Layden is likewise remarkable as his wife Isabella, mother of the murdered Horatio (Hasan Dixon). Dressed in a sheath-like dress, Layden's body seems as vulnerable as her distraught heart. Brandishing an axe to chop down the tree which bore her murdered son's dead weight, she smashes first at the wood and then guides the blade to her own breast. Pain and grief expressed with absolute conviction and dignity. Stunning.
An excellent cast add weight and honesty to a production which is gripping from beginning to blood-soaked end. Jacobean dramatists might have acquired a reputation for bloody revenge tragedy, but Elizabethan audiences were obviously wallowing in their own gore-drenched world. Jingoistic and anti-Spanish, this play obviously pandered to the masses. In this, its intelligent twenty-first-century manifestation, narrative and clarity of intent continue to excite and enthral. Dangerous references to Islam might, quite justifiably and skilfully, be countered by following an original stage direction to perform Hieronimo's play-trap 'in sundry languages', but this only adds to the shock of the play's final scene.
Perhaps we are far closer to our ancestors now than we have ever been. Perhaps Kyd's Spanish Tragedy is a manifestation of our own taste for bloody revenge in a world where death and mutilation have become sanitized by the digitized news report or the internet YouTube image. Face to face, revenge can still appear strangely bittersweet and prove hugely entertaining.
Reviewer: Kevin Quarmby