SparkPlug
David Judge
Box of Tricks
York Theatre Royal
–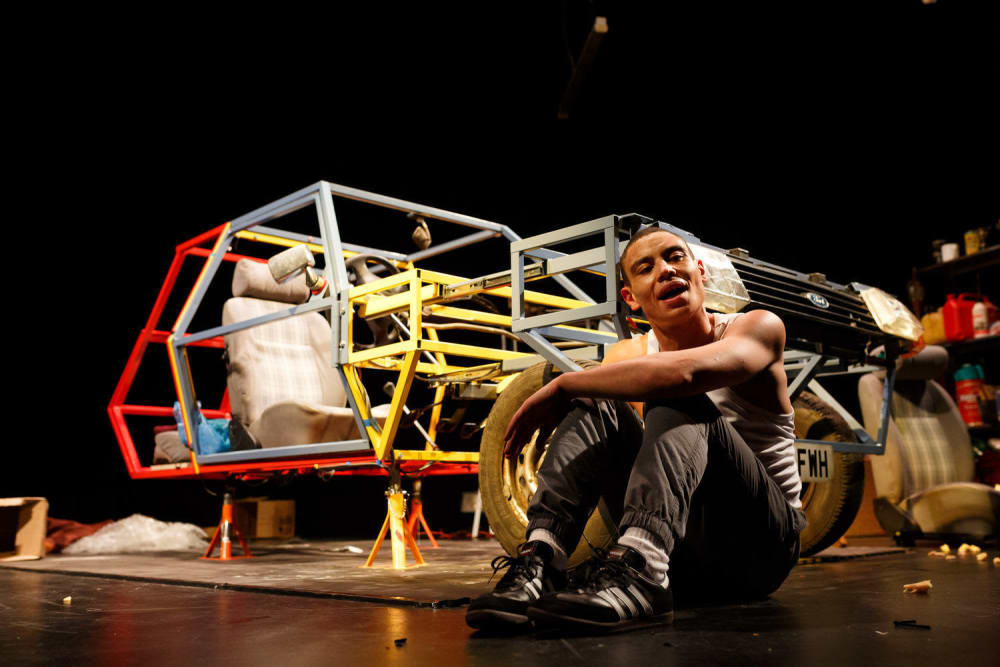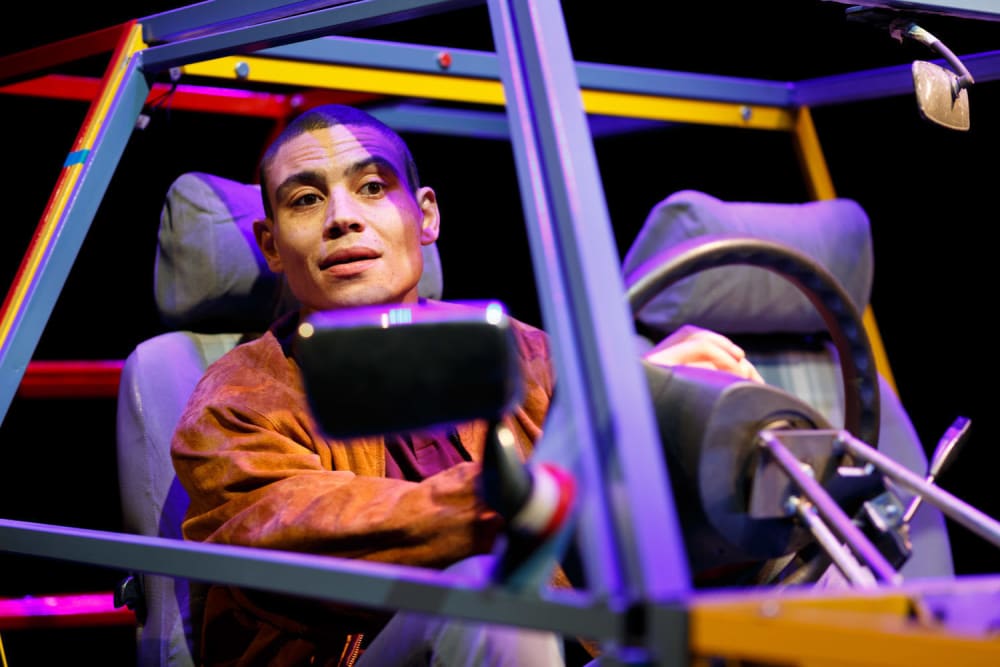 In this arresting one-man show, writer and performer David Judge excavates his own family history to grapple with the big questions of family, race and identity.
Above all else, however, SparkPlug is a show about love—the love between Judge, a mixed-race man in his mid-thirties, and the white man who brought him up.
At the beginning of the play, Judge declares that he has two dads: the black father who abandoned his mother before he was even born, and the white man who raised him. Quickly, however, Judge assumes the role of his non-biological father, Dave, and we spend the next 70 minutes in his company.
SparkPlug begins in Manchester, 1983. Dave is a young man with a fondness for cars, Rod Stewart and his sister's friend Joanne, who is pregnant with another man's baby. Despite the disapproval of his family—particularly his bigoted mother—Dave creates a home with Joanne, and they welcome baby David into the world several months later.
Over the years, tensions rise between the young lovers, culminating in their separation. Young David chooses to live with his father, but their special bond is looked down upon by the people around them, from clueless holiday reps to well-meaning social workers.
SparkPlug is an engaging and thought-provoking piece of work. Apart from the occasional lapse into heavy-handedness, Judge manages to explore his chosen subjects with a pleasing lightness of touch.
It's also a surprisingly nuanced show. Judge portrays his beloved father in a mostly flattering light, but he also highlights his shortcomings as a parent—namely, his aversion to discipline.
Judge is a charismatic and versatile performer who, in addition to playing his adoptive father, breathes life into a range of characters, including his younger self, his mother and his grandmother. The restless physicality of his performance, skilfully directed by Hannah Tyrell-Pinder, adds dynamism to a production that otherwise might have felt static.
SparkPlug is greatly enhanced by Katie Scott's set design, which is dominated by the skeleton of a car that Judge modifies throughout the evening. Dave's constantly morphing car (which begins as a Ford Capri) conveys the passage of time, as does the carefully chosen soundtrack, which includes hits by Rod Stewart, UB40 and Michael Jackson amongst others.
With SparkPlug, Judge offers a heartfelt tribute to the man who brought him up. When it comes to the nature versus nurture debate, it's clear which side he is on.
Reviewer: James Ballands