Specs of Light
Hannah Treadaway
Graeae
–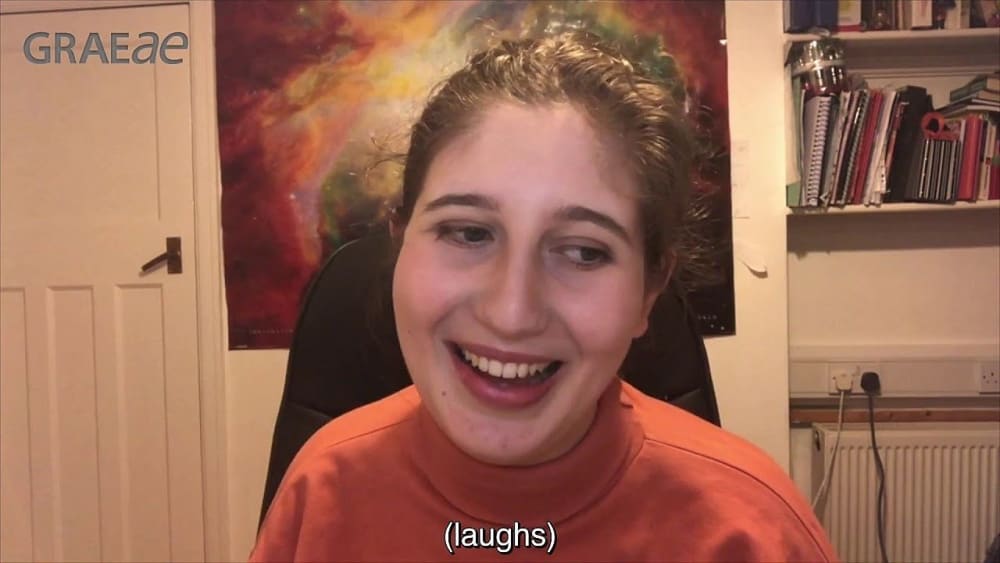 This is another (the third) of Graeae's weekly series of monologues written in isolation by deaf and disabled writers. It has both captions and audio description. It lasts about eight minutes plus a brief introduction.
In these days of instant communication and video contact, does it matter where you are when you are in isolation? Hannah Treadaway sets her short play in space; her character Bea is an astronaut in an extreme situation. It is a monologue in which Terri Donovan presents a double performance making a report to her command station and then recording a video to her partner, Kazz.
A touching glimpse of a relationship with a recall of their first meeting and details of their life that makes it very real. The message, from a place where she says, "the silence is so thick that sometimes it feels like every little noise is drilling into me," and what should have been a three-month separation has gone on much longer.
Another example of just how much can be packed into just a few minutes in what is proving a very worthwhile set of commissions and performances worth catching.
Reviewer: Howard Loxton