Spillikin
Jon Welch
Pipeline Theatre and Engineered Arts
Pleasance Theatre
–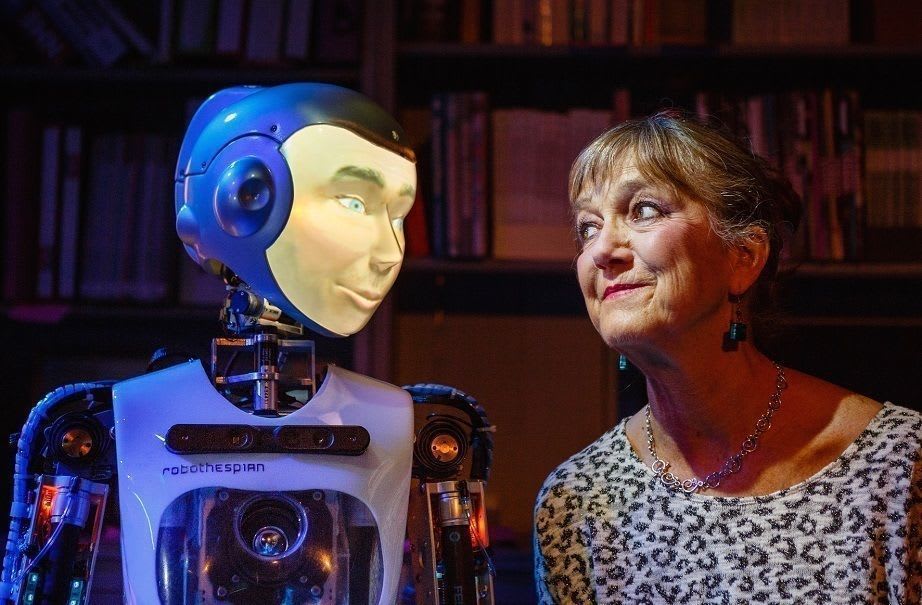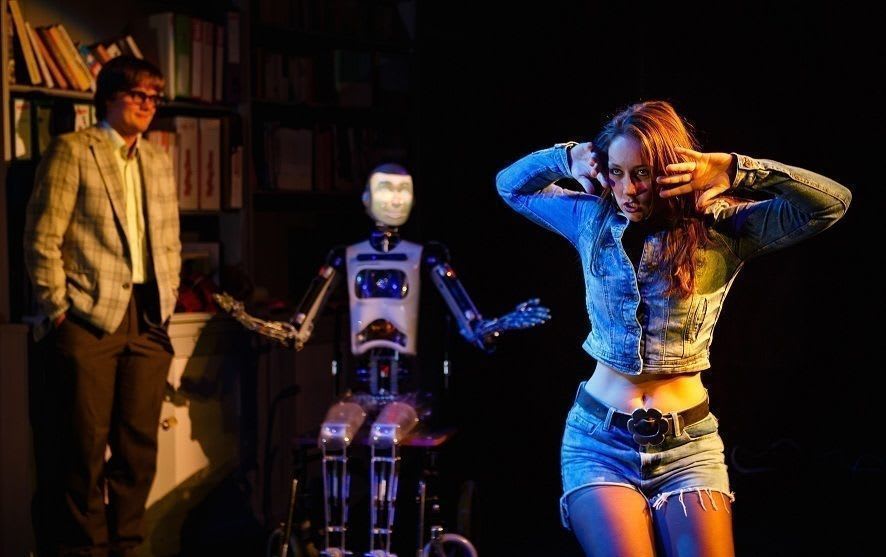 Spillikin is the affectionate name that the character Sally (Judy Norman) gave to her husband Raymond because his shaking hands constantly spilled things. It was also the name Raymond as a child had given to his own father who did the same. Both father and son were suffering the symptoms of a degenerative disease that killed them.
However, before he died, Raymond made a special gift for Sally of a robot he programmed with his memories that had the capacity to speak about the memories as if it was Raymond.
The play is set in a study where the older Sally initially seems to function well except for the odd gap in her memory. She seems to have forgotten her husband is dead, telling the robot that he is yet again off at a conference.
These memory gaps are signs of the early stages of Alzheimer's disease and, as the condition grows worse, she becomes fonder of the robot, particularly as it tries to distract her from her frustration by recalling for her memories of when she first met Raymond some fifty years earlier.
At such points, the play shifts back to recreations of those events performed by Mike Tonkin-Jones as the awkward seventeen-year-old Raymond seemingly obsessed with computers and Anna Munden as the eighteen-year-old Sally who thinks of herself as much more worldly.
They meet when she is waiting for a singing lesson from his mother and is initially merely curious about this odd schoolboy. We follow their story through dates and finally marriage.
This is a gentle love story and a play about how some memories can comfort when the damaged mind is collapsing.
Judy Norman gives a fine, measured performance as Sally who spends most of her time acting with a robot, yet makes the conversations seem natural and believable.
Many people will leave the performance thinking about the robot and yet the robot is simply a dramatic device to emphasise Sally's isolation and preoccupation with a narrowing range of memories. It isn't an exploration of either the possibilities of robots as carers or the particular approach the robot takes in response to Sally's increasing distress.
The reason the robot is especially remembered is because in other ways the story is simply a light romance of younger characters whose dialogue is not very engaging and an older Sally clinging to the memories of her early life with her dead husband as her own mind is failing.
Reviewer: Keith Mckenna