Splinters
Judy Seal
Dolphin Youth Theatre
theSpace @ Surgeons Hall
–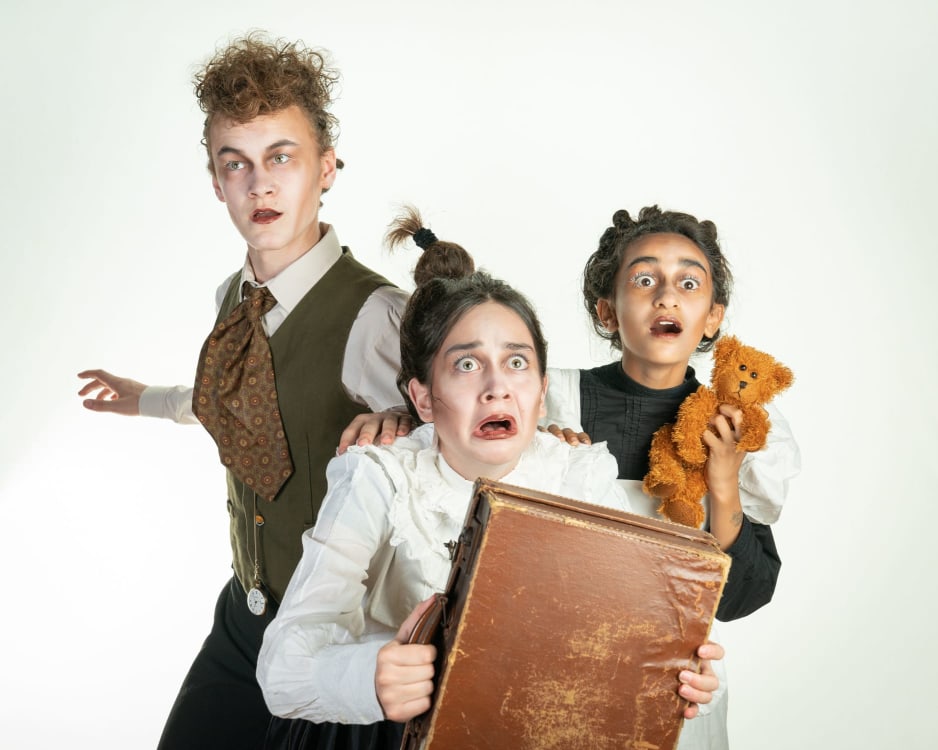 The Dolphin Youth Theatre's production of Splinters is an absolute joy to watch. Skilfully written and directed by Judy Seal, these highly talented youngsters aged between 11 and 16 perform with immense skill in telling the story of an Edwardian family's journey through the era.
The large ensemble, beautifully costumed in black and white, appear as ghost-like figures as they relate their tragic downfall ending up destitute in London's Coram's Hospital.
The cast are impressive with each one owning their character including Tobias, the hyperactive, clumsy joker to Edward, the rather camp storyteller, and the wonderful expressive Kitt. But all of them create striking facial expressions, aided by some superb make-up.
They perform with energy, creating imposing cameo pictures of their lives using humour, music and dance and commanding physicality that is truly inventive to relate their story.
The house they live in is due for demolition and modern-day Nate is looking for threads that will connect him to his great grandparents to write the last scene of a film he is making. However, not is all that it appears.
We learn about the ambitions of the occupants and what they hope to do with their lives in the future in a moving ending scene.
Music is played live by Oliver Hagen and Joe de Mounteney's set design is a work of art.
It is seldom that you see such polished, thoughtful work from such a young company but this company excels. Bravo!
Reviewer: Robin Strapp