Spring and Port Wine
Bill Naughton
Octagon Theatre Bolton
Octagon Theatre
–

Listing details and ticket info...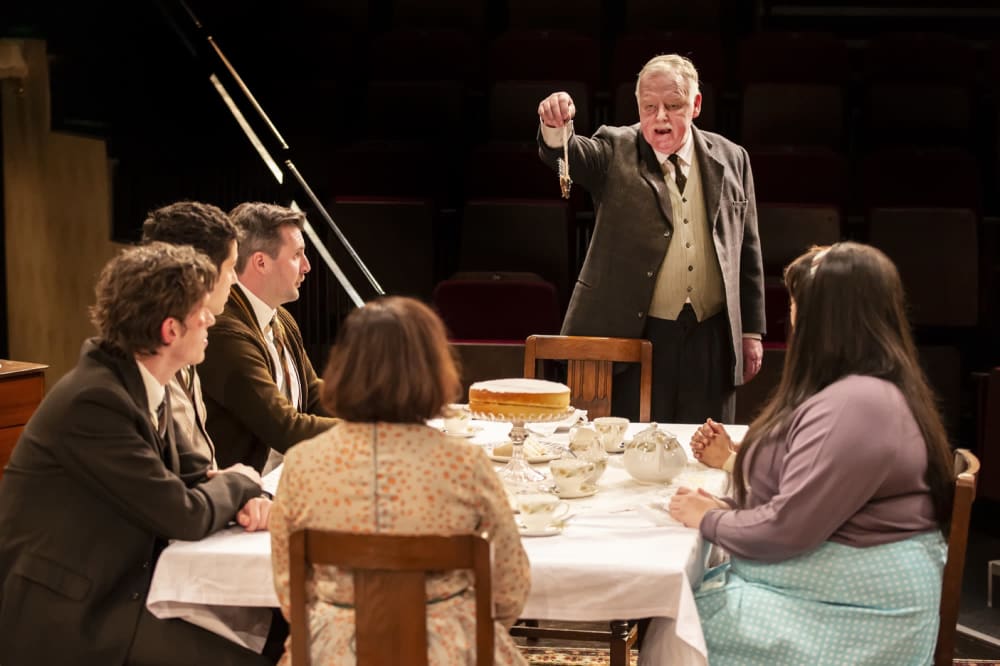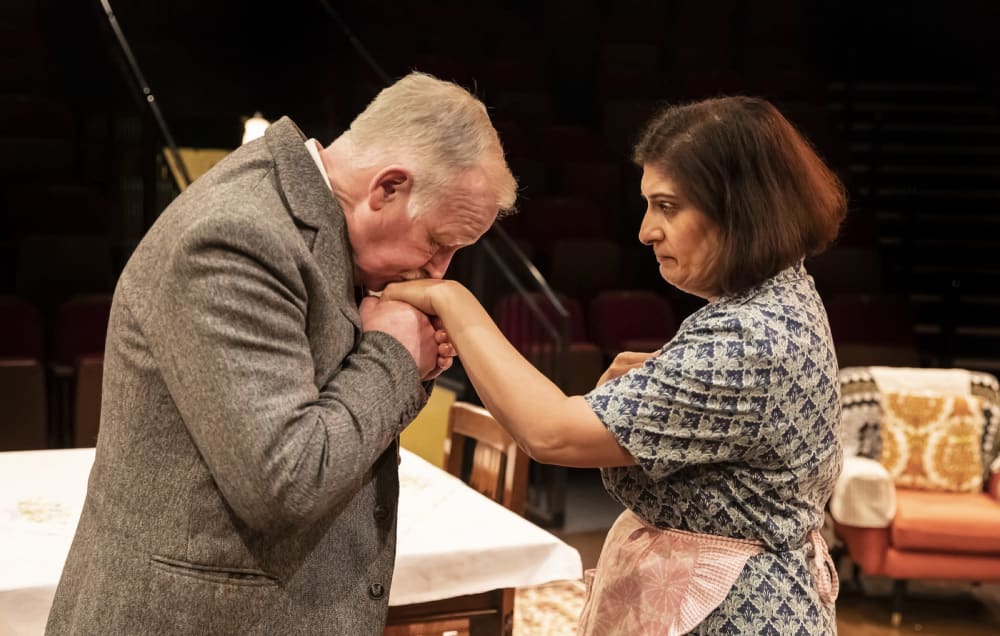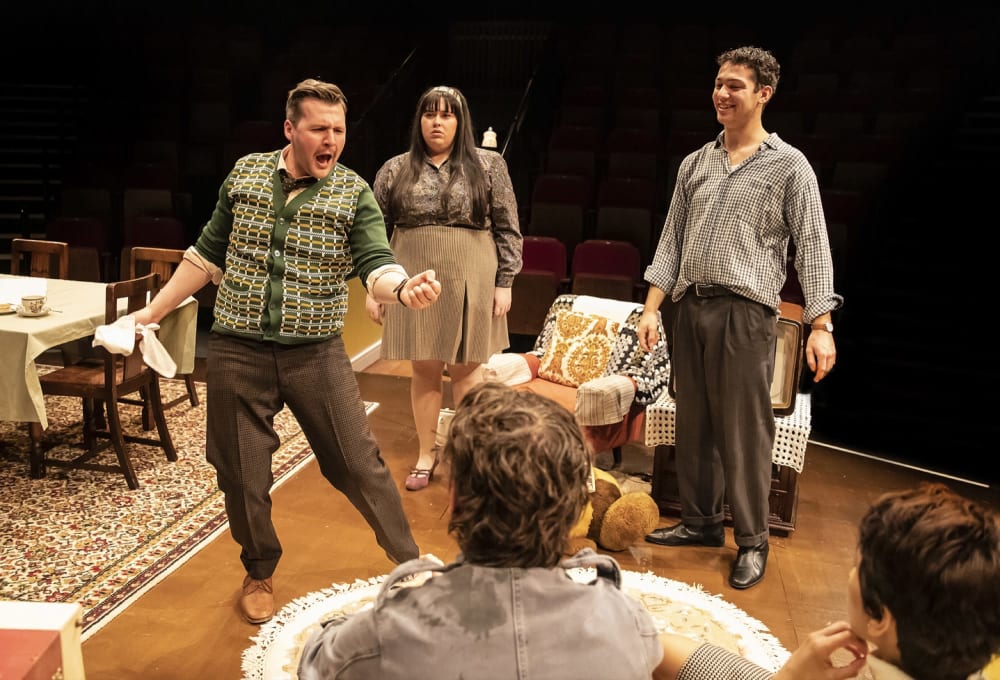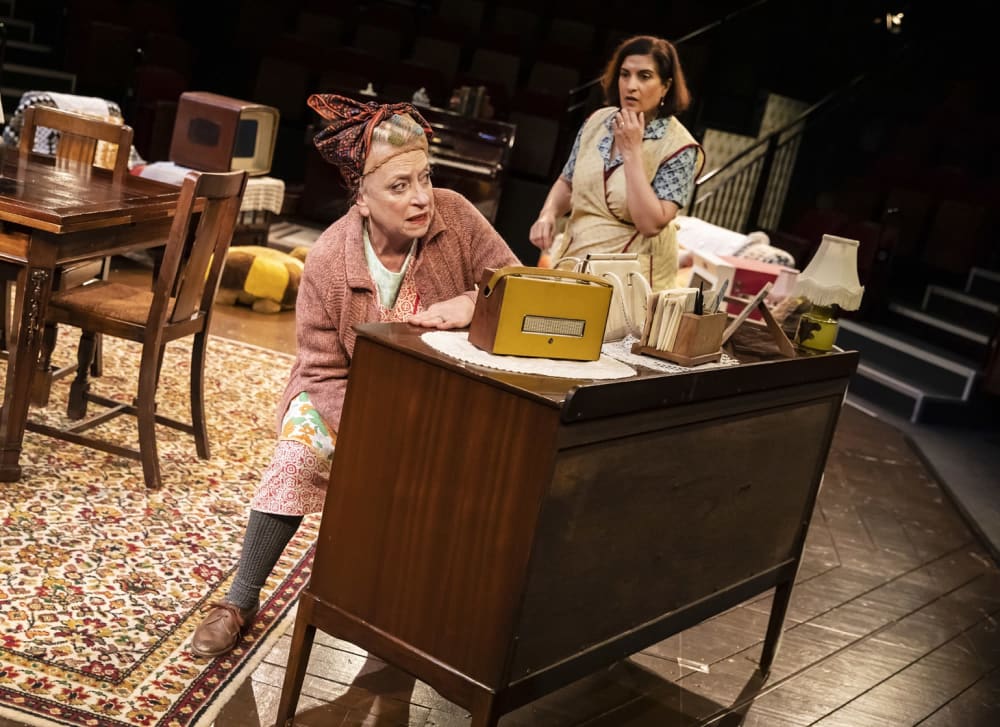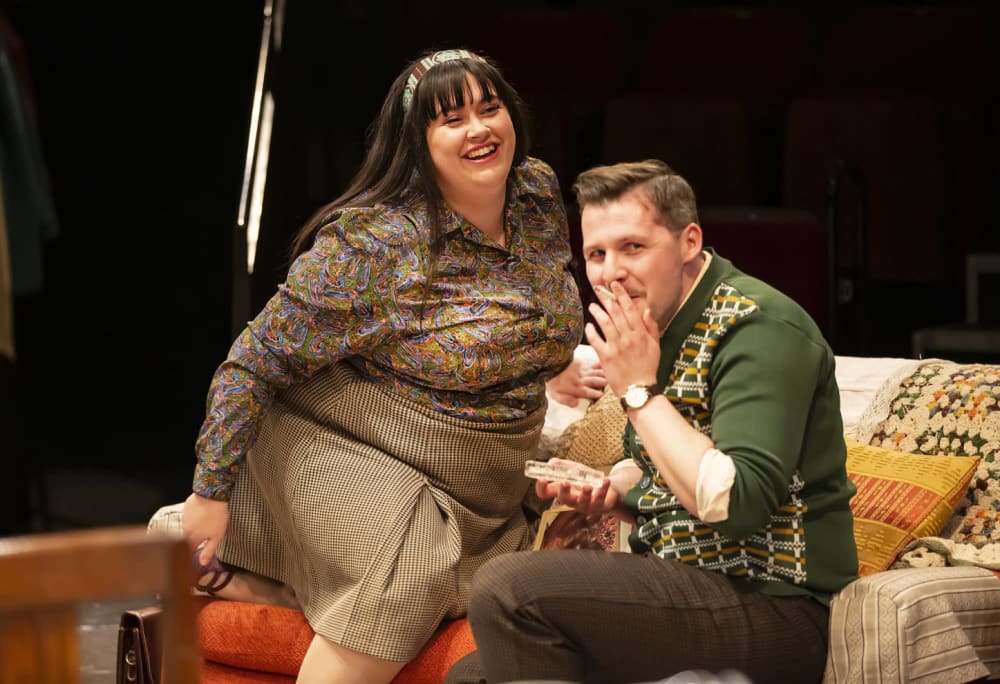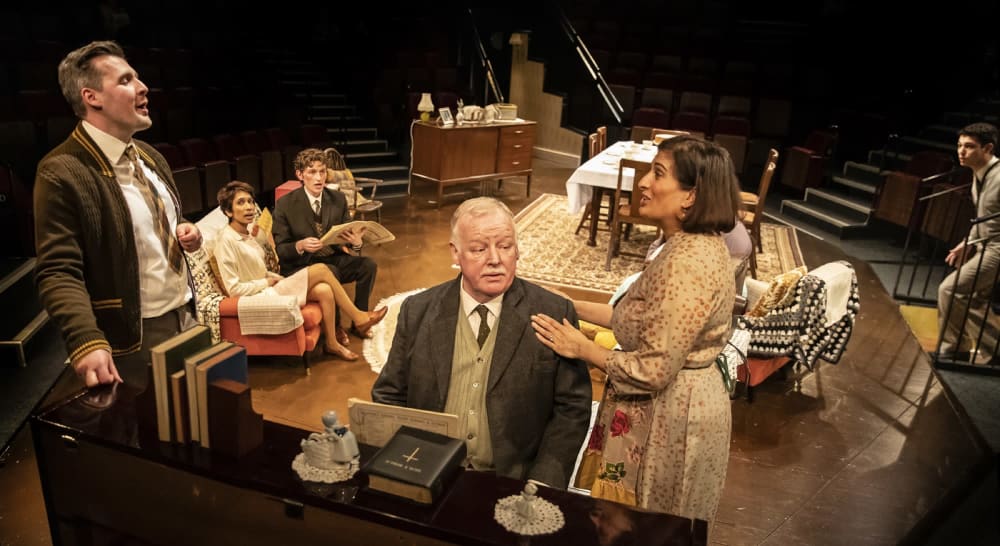 Artistic Director Lotte Wakeham opens the year with the Octagon's sixth production since 1970 of this play by a writer often described as Bolton's most successful ever playwright, as Bill Naughton grew up and went to school in the town, although he was born in Ireland, moved to London before World War II and spent the last two decades of his 81 years on the Isle of Man.
While Naughton may have spent the majority of his life elsewhere, this 1965 play, based on a radio play from 1957 which was adapted for TV the following year, is very much in the 'northern comedy' genre.
The Crompton family is ruled over by patriarch Rafe (Les Dennis), feared by his children, who have to line up and give him a chunk of their wages every week for the locked cashbox he keeps in his desk (which looks more like a sideboard), and his wife, Daisy (Mina Anwar), who fiddles the figures in the household accounts book he makes her keep to make it balance. Daisy's accounting isn't helped when nosy neighbour Betsy-Jane (Isabel Ford) borrows £5 from her so her TV isn't repossessed and tells her what the neighbours think of her and her domineering husband.
Things come to a head when daughter Hilda (Natalie Blair) decides she doesn't want the herring they traditionally have every Friday teatime, and Rafe puts his foot down, evoking the pre-war hunger marches, telling his wife that she must serve this same herring to Hilda every mealtime until she eats it. But just as stubborn father and daughter are both about to relent, the herring goes missing.
This play seems quite old-fashioned now, which can be nice in the way it conjures up old northern sayings and colloquialisms that appeal very much to a local audience and evokes a post-war period of immense transition, with the Depression and the War very fresh in the minds of the older generation while the younger people want to forget it and move on. But also—and I've found this with other Naughton plays—it feels very long and wordy for a comedy, despite having many funny moments.
The cast is held together confidently by Anwar and Dennis, the former acting as a go-between and peacemaker with her husband on one side and her children on the other, the latter not as fearsome perhaps as he is painted by the others but very firm in his views on life, formed by experiences of poverty and war that are alien to the younger generation. The moment when Daisy confesses her deceptions to Rafe is really tender and moving. Dennis argues Rafe's reasons for his beliefs totally convincingly; while some of his actions are questionable, to me he was a far more sympathetic character overall than his annoying kids—or perhaps that's just a sign of my age.
There is a stand-out performance from Ford as the annoying neighbour, who hits the balance between comedy and believability perfectly. The children are Gabriel Clark, a former member of the Young Company who used to work front-of-house, as Wilfred and Charlie Ryan as wise-cracking Harold, with Monica Sagar as Florence and Natalie Blair as Hilda both making their professional stage debuts. I wasn't convinced by a lot of the shouty, forced jollity, but I'm sure this will calm down during the run as they gel better as a cast. The cast is completed by Adam Fenton as Florence's fiancé, Arthur.
There's plenty to enjoy with some solid performances at the centre of it, but with quite a few moments that are fairly static dramatically if not physically, 2½ hours does seems a long time to tell this story.
Reviewer: David Chadderton