Spun
Rabiah Hussain
Arcola Theatre (Studio 2)
–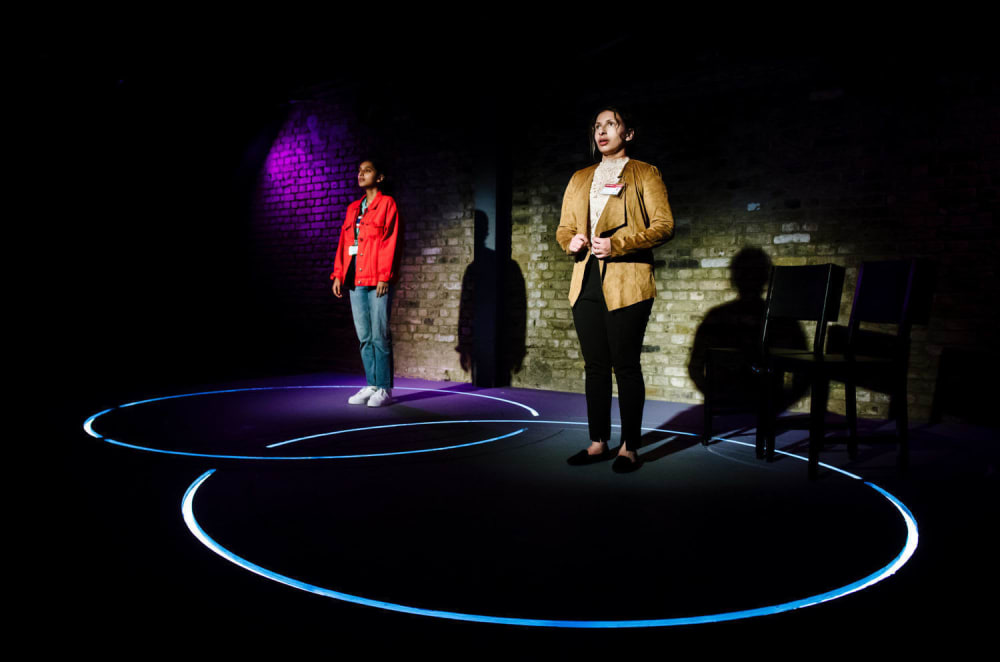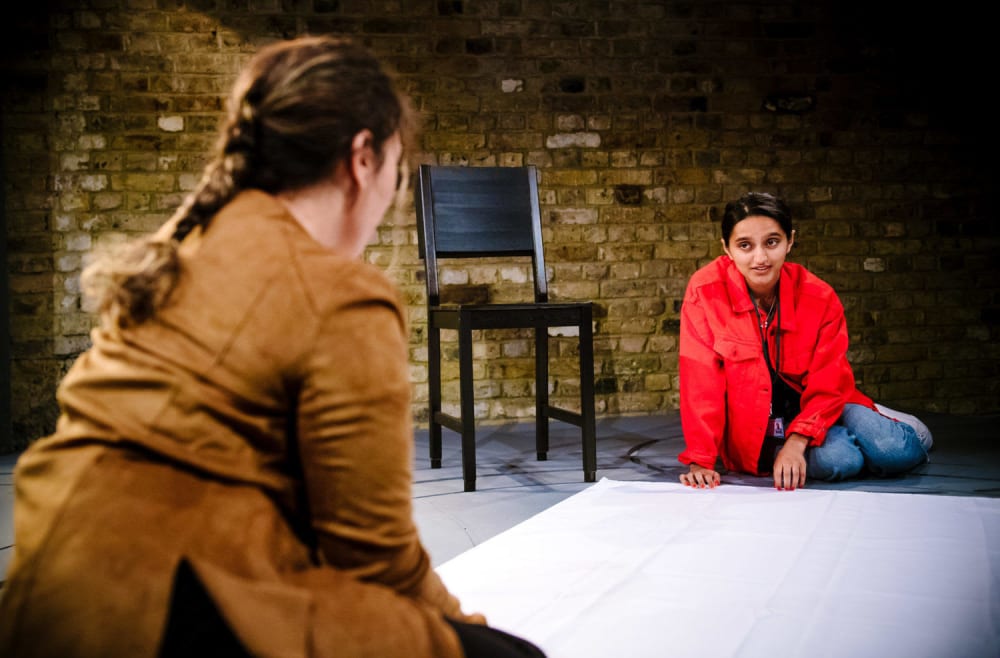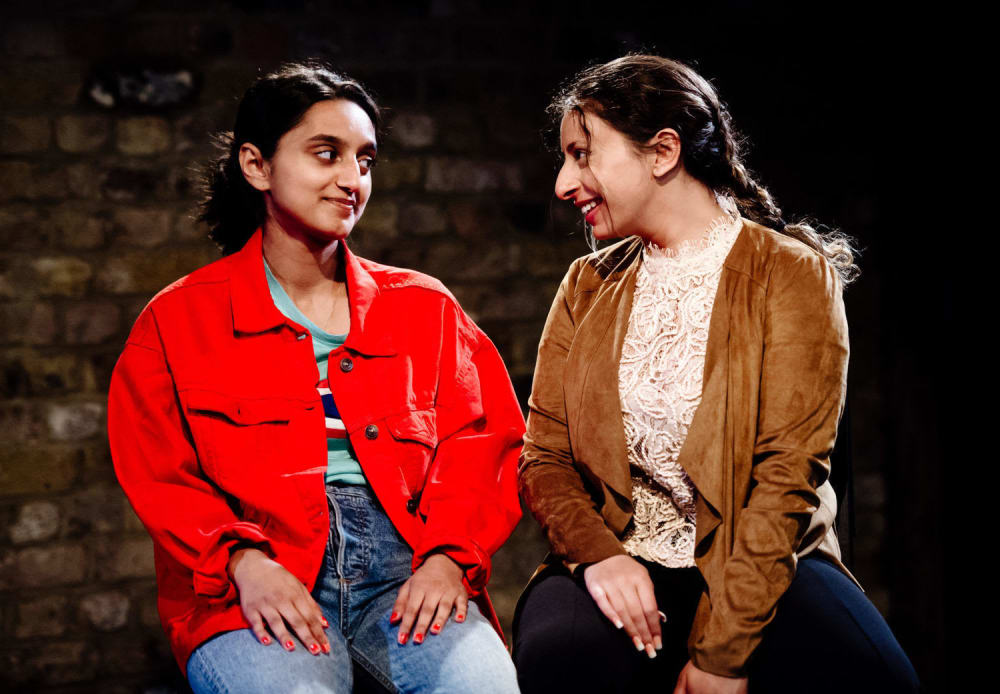 Safa and Aisha are a couple of British Asian girls, Muslims from Pakistani families who have been friends since schooldays when they would play hookie together as well as revise for exams. They even went to the same university but on graduation they take different paths.
Aisha becomes a teaching assistant in Newham, where both of them have grown up, but Safa takes a temporary job as an intern at a big City company. Now their lives seem to be different; as one of them puts it, they are living in different bubbles.
While Safa arranges her desk on the fifteenth floor of a shiny new office block and looks out over London, Aisha is back in their old school where must of the pupils seem to be Muslim girls just like she was.
Safa feels out of her depth, trying to alter her accent, understand her colleagues' vocabulary, catch up on the food they eat, making a good impression by working late. Aisha doesn't understand why Safa needs these people to like her, but she finds herself identifying more with the ethnic community, feeling she should be a role model Muslim for her pupils, even hiding her hair under a headscarf.
An Islamist terrorist attack and public reactions make both women more aware of their ethnicity but Rabiah Hussain doesn't deal with those problems as the differences of culture and class that Safa has to handle. She presents a savage picture of the insensitivity of the corporate world and its exploitive behaviour but I found even more shocking the unpreparedness and ignorance of the real world these young women exhibit.
When first introduced to tomboyish Aisha and her friend, they seem to be independent and rebellious, sneaking out of the house when mother, deep in prayer, won't notice, going to places not approved by their families. How is it that university courses have left them at graduation so inexperienced and ill-equipped to deal with life?
Aasiya Shah's Aisha charts the transition from wild girl to more sedate woman and Humaira Iqbal's fast-talking Forest Gate girl (so accurate she's sometimes incomprehensible) captures her awkward attempt to talk like her posh peers just as perfectly. These actresses handle the changing tensions between them skilfully and, by giving the successive brief scenes a formalised setting, director Richard Speir and his designer Khadija Raza offer them as episodes of evidence.
Spun has a rawness that seems real and based on personal experience. Its condemnatory, though darkly amusing, portrait of prejudice is disturbing. The picture of the world of the City and central London as alien and intimidating is even more worrying. Is it just too big a city for those living outside the centre to feel it is their home? That the parks, the museums, the squares, all the free places to go to are there for them? Don't schools (let alone universities) teach anything about how the world is run, what the workplace may be like? Have the decades of privatisation killed that sense that it belongs to the people, that London belongs to me?
Reviewer: Howard Loxton