Staging Wittgenstein
Written and directed by Blair Simmons
Blair Simmons and Nathan Sawaya Productions
C
–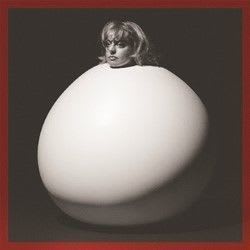 Upon a darkened stage, littered with balloons, two young women, wide-eyed and dressed in swimming caps and underwear, climb into human-sized balloons and attempt to communicate.
It's hard to really expound much more on the practical aspects of Staging Wittgenstein, as the execution is key in this production. The physical theatre ranges fom the abstract to the slapstick, as we are treated to a bizarre interpretation of his philosophies of language turned into a strange meeting of a pair of sentient speech bubbles.
Amazingly, at forty-five minutes, this miraculously doesn't get tiring or dull, although the fickle and fragile nature of balloons ensures that the performance will likely differ dependent on the thickness of rubber and the treatment of the balloons, as the opening narration informs us.
Definitely fun, and unusual, as even the small child a couple brought into the performance I witnessed seemed amused and entertained throughout.
Reviewer: Graeme Strachan