Statements After an Arrest Under the Immorality Act
Athol Fugard
Orange Tree Theatre
–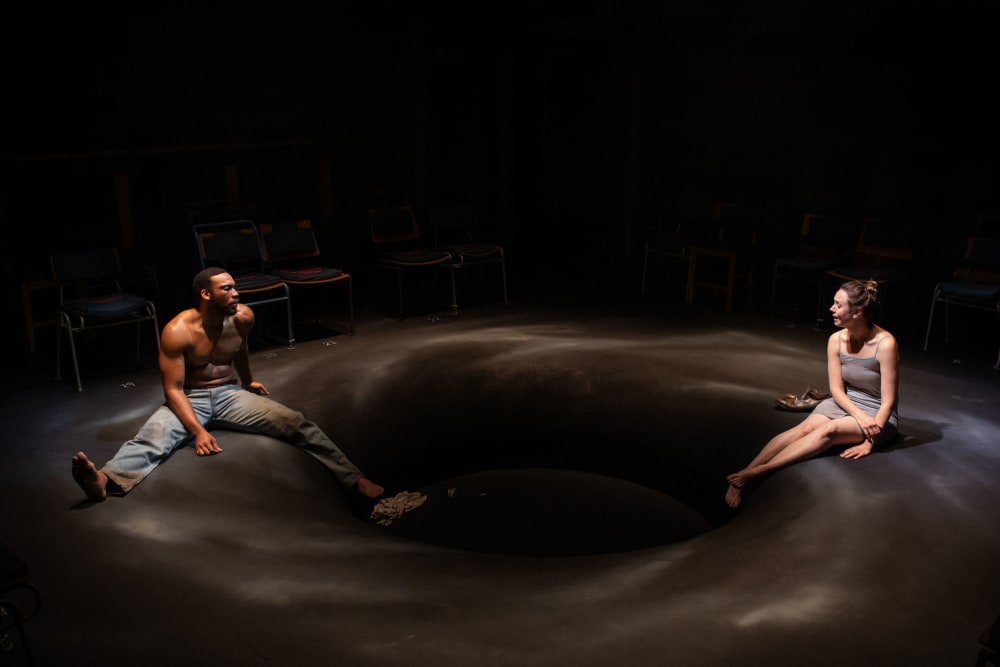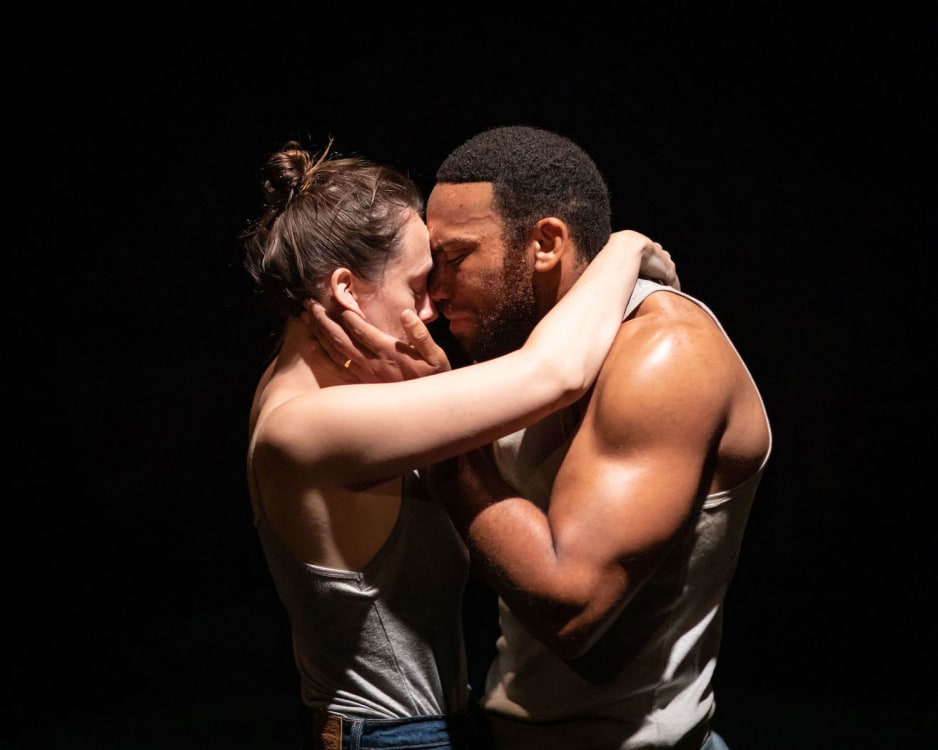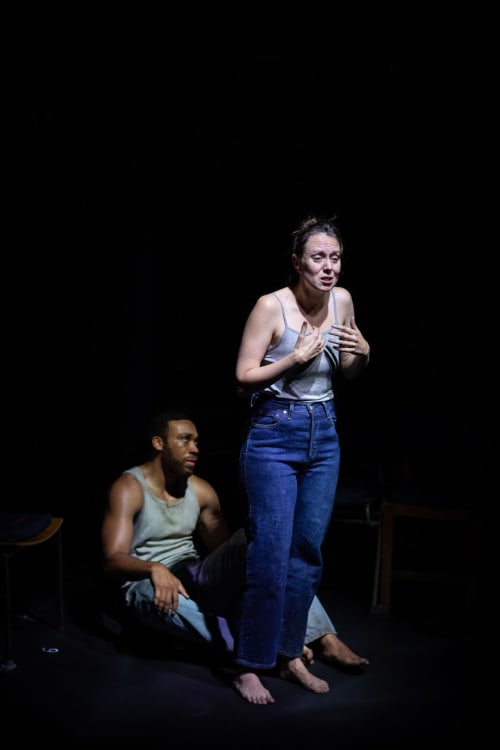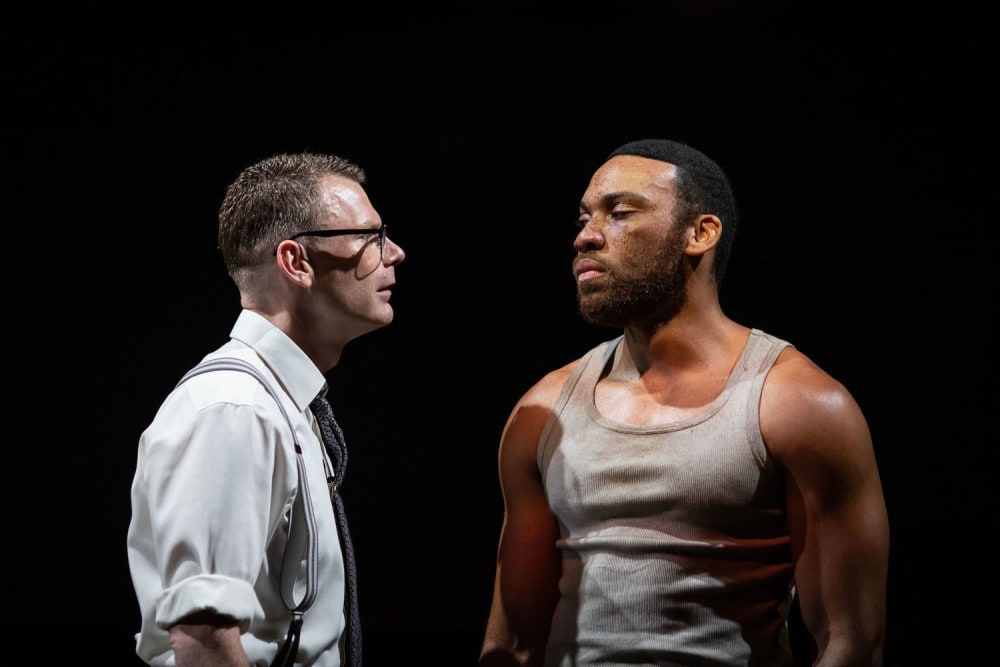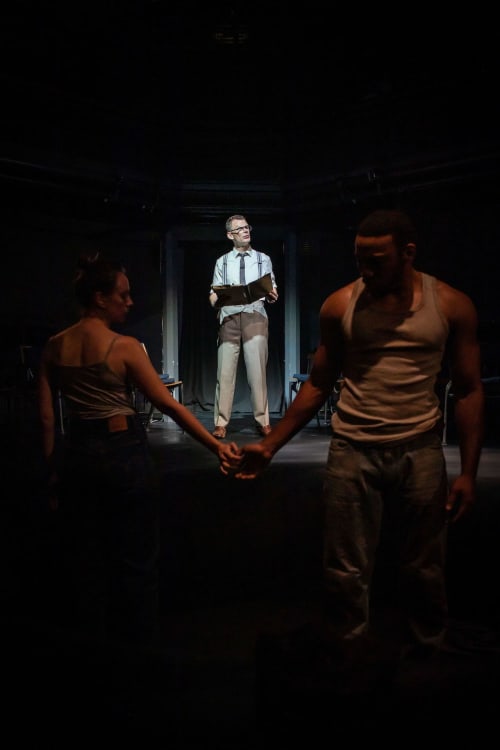 Schoolteacher Errol Philander and librarian Frieda Joubert are lovers. They meet clandestinely in the library where she works, the place where they became acquainted when he regular came there to do research. Errol is married with a child and his name would suggest that this isn't his first affair, but this isn't a play about fidelity. Frieda is white and Errol is black and this is apartheid South Africa in 1972 (the year when Fugard's play premièred in Cape Town). Sex between different races is illegal.
The first Immorality Act banning sex between black and white people was introduced in 1927, but after the National Party came to power in 1948, its apartheid policy strengthened its prohibitions and in 1957 increased the penalty for infringement to seven years prison for each partner.
That is why, sweaty and post-coital, Frieda and Errol are waiting until it is really dark and he can slip out unnoticed.
He talks about evolution and prehistory, intelligent and educated. She asks, "what are you frightened of?" but clearly both are on edge. His indigenous accent and her gabbled speech make things difficult to follow at first, but the performances by Shaq Taylor and Scarlett Brookes completely capture his frustration and anger, her desperation.
Fugard provides few personal details about them. This isn't a play about character but about their situation and feelings, the trap that apartheid puts them in.
In the Orange Tree's proximity, these people are powerfully present but director Diana Page (winner of this year's JMK Award of which the production is part) goes for a non-naturalistic staging. Designer Niall McKeever scoops a central hole out of the playing space: a place to hide in, around the edge of which they have little room to manoeuvre, their situation precarious, until after the glaring light of exposure brings them starkly out of the shadows. Rajiv Pattani's swirling lighting turns that retreat into a vortex to suck them in.
When Detective Sergeant J du Preeze (Richard Sutton, providing the harsh voice of officialdom) reports their arrest following denunciation by a nosey neighbour, his cold matter-of-factness (though still with a hint of supremacist gloating) is in dramatic contrast to Errol and Frieda's pulsing emotion.
From its opening Xhosa song, this fast-paced production is a gripping 75 minutes played without interval. Those old enough to have been part of the anti-apartheid movement will find it particularly moving. If it is not part of your history, perhaps it is even more shocking.
Errol's outburst—that he can see, he can hear, he can smell… but he can't love—is still sadly relevant. South Africa's ban on interracial sex was lifted in 1985, but as honour killings and homophobic legislation witness, there are still many places where there is a ban on whom you may love.
Reviewer: Howard Loxton