Status
Chris Thorpe
China Plate and Staatstheatre Mainz
Tobacco Factory Theatre
–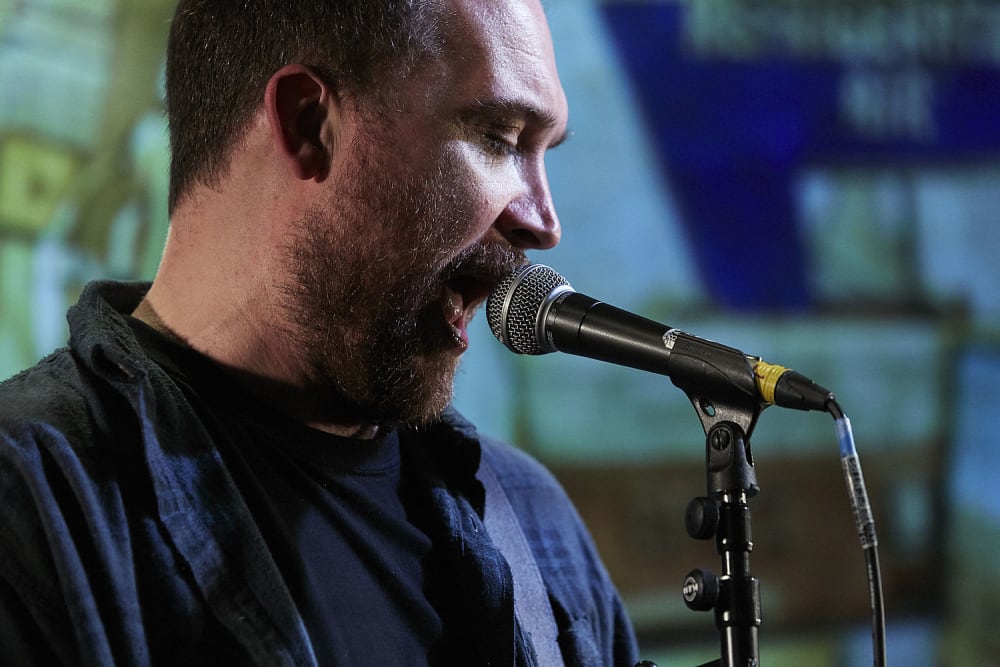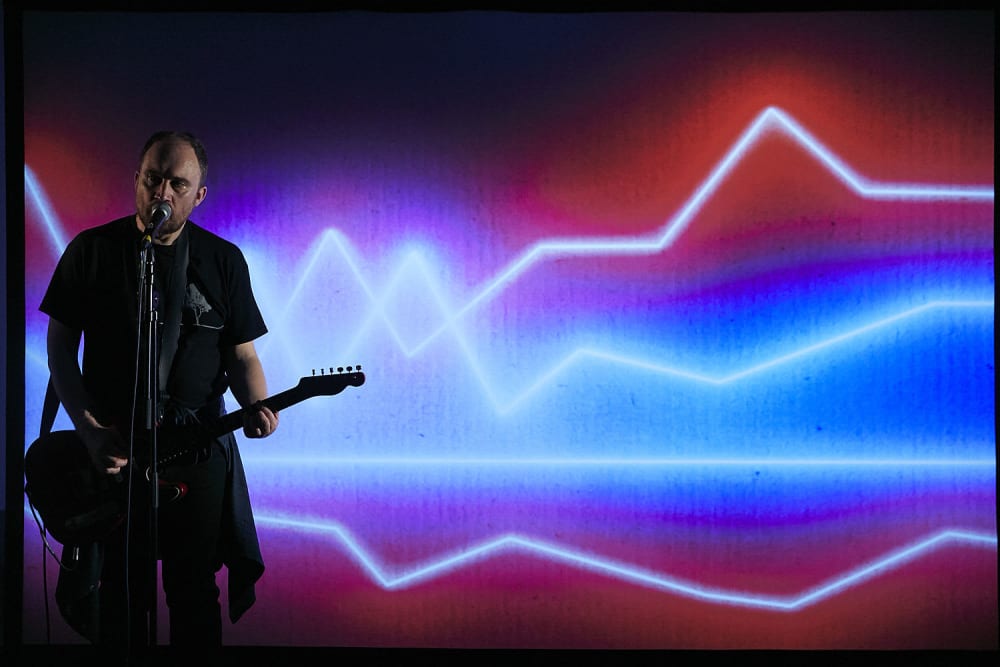 Performer and writer Chris Thorpe claims this production is not autobiographical and not about Brexit; nevertheless, Status tells the story about Chris, who wakes up the morning after an important national vote and is so alarmed at the result he feels instantly estranged from his neighbours and compatriots.
Alternating between monologue and song, Thorpe tells stories from his travels around the world. Mostly starting in bars, he encounters brutal Serbian police, bankers and waitresses in Singapore and American locals ahead of a tour around Monument Valley guided by a Navaho Indian.
Questions of nationhood and nationality spring up wherever he goes, often quoting Theresa May at the 2016 Conservative Party Conference, "if you believe you are a citizen of the world, you are a citizen of nowhere".
Supported by interesting moving visuals projected onto the small screen behind the performer, Thorpe conjures up some provoking images. A coyote in Monument Valley possessed by the spirit of an East German immigrant; the idea of holographic faces projected on to life-sized cutouts in airport transit areas representing those who perish trying to cross the border artificially created by nation states.
The injustices that arise from questions of nationality and borders are valid. In Arizona, he listens to the local Native American guide who explains how his ancestors freely wandered across territory now marked by four state borders. In Serbia, he accepts the protection his British passport gives him from being beaten by Serbian police, something his local hosts can't enjoy.
However, Thorpe doesn't quite muddle his way through the confusion and questions he throws up. It all becomes a bit incoherent and at 80 minutes starts to feel too much of a personal rant. Despite the privileges his UK nationality gives him, he finds the only way back to his own country is to re-swallow the poisonous worm he cut out of himself in the deserts of America.
Theatre always has a role in helping us question our beliefs and values and hopefully changing our lives for the better. Status has little to offer as a counterpoint to the stridently put but inconclusive views of Chris (Thorpe or not). Although it is perfectly valid to say this doesn't have to be his job to do this.
But if you don't hear both sides of an argument then 80 minutes is a long time to leave your own critical faculties at the door. It is like being cornered in the pub or at a dinner party by a drunk bore who just can't understand why everybody doesn't agree with him. 40 minutes would have been okay to listen to the likeable and clearly eloquent Thorpe; sadly, however, it was another 40 minutes before the lights came on to save you.
Reviewer: Joan Phillips